Dalim Announces First Application for Apple's Iphone and Ipad Available
Kehl

, (PresseBox) -
DALIM SOFTWARE, makers of highly efficient, scalable software solutions for the media and graphic communication industry, announces the availability of its first application for Apple's iPhone and iPad in the App Store - DIALOGUE Touch.

First shown at DALIM SOFTWARE's annual user group meeting, DIALOGUE Touch is the mobile approval client for ES - DALIM SOFTWARE's streamlined online environment to produce, manage, transform and share digital content - over a WiFi or 3G connection from practically anywhere.

With its intuitive user interface, registered users can easily navigate through the projects requiring their feedback. Selecting a document to open allows users to view a high resolution stream, zoom, annotate and measure densities for approval or rejection.

DIALOGUE Touch enables ES users to participate in the most complex approval cycles and comment on content and layout of project files on their Apple iPad or Apple iPhone, regardless of timezone or geographic location.

"In a 24/7 business like media and graphic communication, anywhere and anytime availability of services through mobile devices is becoming increasingly important" says Christopher Graf, CCO at DALIM SOFTWARE. "With our web based solutions and now with DIALOGUE Touch, we enable our clients to communicate with their users like never before, increasing overall efficiency."

DIALOGUE Touch is available for purchase at http://itunes.com/apps/DIALOGUE
DALIM SOFTWARE GmbH
Dalim Software is a privately held organization whose mission is to maximize the productivity of its customers in the printing and publishing industries by offering highend software solutions designed to facilitate and automate the entire processing of files prior to printing. The company is a leading supplier of largescale production systems for printers and publishers worldwide.

Dalim Software products (DALiM LiTHO(TM) , DALiM TWiST(TM) , DALiM DiALOGUE(TM) , DALIM PRiNTEMPO(TM) and DALiM MiSTRAL(TM) ) are based on open architecture with welldefined APIs. Standard hardware platforms are utilized, and the company's objectoriented approach to software development ensures that future solutions can be simply and efficiently incorporated. Another fundamental requirement is that software should be optimized, ensuring tasks handled by Dalim Software products are performed in the shortest possible time. All Dalim Software products can be used independently, in conjunction with other vendors' equipment, or as part of an integrated publishing system. Dalim Software's commitment to design, development, training and technical support provides an excellent basis for an interactive, longterm partnership between the company and its customers. www.dalim.com

DALiM LiTHO, DALiM TWiST, DALiM MiSTRAL, DALiM DiALOGUE and DALiM PRiNTEMPO are trademarks of Dalim Software. All other brand and product names are the registered trademarks or trademarks of their respective owners. Dalim Software makes no warranty and accepts no liability for any loss or damage arising from the use of information or particulars in this document.

Press releases you might also be interested in
Weitere Informationen zum Thema "Software":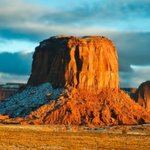 Microservices – Ein Einstieg in die Praxis
Vie­le Un­ter­neh­men wol­len mo­no­li­thi­sche An­wen­dun­gen um­ge­stal­ten und Mi­cro­ser­vice-Ar­chi­tek­tu­ren für mehr Agi­li­tät und Ska­lier­bar­keit auf­bau­en. Doch wie ge­lingt der Ein­s­tieg ins The­ma Mi­cro­ser­vices? Nach wel­chen Prin­zi­pi­en soll­te man ar­bei­ten? Was sind die Er­folgs­fak­to­ren und wo lie­gen die Fal­len? Ein Leitfa­den lie­fert ers­te An­halts­punk­te.
Weiterlesen