Cytori Reports Stem & Regenerative Cells from Body Fat Improve Outcomes in Heart Attack Clinical Trial
Plans Underway for European Multicenter Pivotal Trial
San Diego

, (PresseBox) -
The first clinical trial of adipose (fat) tissuederived stem and regenerative cells for the treatment of heart attacks showed a substantial reduction in the size of injury to the heart, an improvement in the amount of blood supply to the heart muscle, and a corresponding functional improvement in the amount of blood the heart can pump. Based on positive safety and feasibility outcomes, and the biological, physiological and functional effects from this pilot study, plans are underway by Cytori Therapeutics (NASDAQ: CYTX), the trial sponsor, to initiate a European medical device approval study for the Celution(R) System, the cell processing system used in the study. More detailed information on this study and the results from a separate study in chronic heart disease patients may be found at the following link: cytoritx.presslift.com/cardiacdata.

Sixmonth results from the 14 patient, doubleblind, placebo controlled study, referred to as the APOLLO trial, were reported today by Henrickus J. Duckers, M.D., Ph.D., Interventional Cardiologist, Head of Molecular Cardiology, Thoraxcentre, Erasmus University Hospital and co-Principal Investigator for the trial, at the 7th International Symposium on Stem Cell Therapy & Cardiovascular Innovation in Madrid, Spain. Highlights of the study's six month outcomes are as follows:

- The Celution(R) Systembased procedure could be safely performed in an acute setting with no side effects from cell delivery, and no increase in arrhythmias
- The study showed a 13.3% absolute reduction in the left ventricular infarct size (the portion of the heart not receiving blood to support pumping) in the treated group versus 8.2% in the placebo group from baseline to six months, based on blinded assessment of MRI data by an independent core laboratory. These data represent matchedpair analysis and exclude two patients whose follow up MRIs were not available. For the entire cohort of patients, mean infarct size improved from 31.6% at baseline to 15.4% at 6 months in celltreated patients, and remained unchanged at 24.7% in the placebo group. The relevance of this reduction is that based on published literature, patients with an infarct size below 18% have a significantly lower risk of major adverse cardiac events (MACE) than those who are above this level
- There was a 3.5 fold greater improvement in perfusion within the left ventricle in the cell treated group (6.0) compared to the placebo group (1.7), as measured by SPECT Visual Rest Scores (nuclear imaging of the heart)
- Ejection fraction was measured by four imaging modalities. The greatest absolute change was found in the SPECT (single photon emission computed tomography) analysis, which showed a 5.7% absolute improvement in the cell treated group (+4.0%) compared to placebo (-1.7%)

"Improvements in infarct size, perfusion and ejection fraction are reflective of improvement in the overall cardiovascular health of a patient," said Dr. Duckers. "Infarct size in particular, based on emerging consensus by the medical community and literature, is what we believe to be the most important predictor of rehospitalization for heart failure, subsequent infarct, and death. The outcomes from this study are very exciting and warrant moving into a pivotal trial for European approval."

"The clinical data from APOLLO is consistent with Cytori's comprehensive preclinical data, reinforcing that improved blood flow and reduction of infarct size are how these cells are believed to impart benefit," said Marc H. Hedrick, M.D., president of Cytori. "Compared to other cell sources, adipose tissue, using the Celution(R) System, is the only approach whereby a patient can access a meaningful number of their own cells at the pointofcare. This is especially critical for heart attack patients, where successful outcomes are dependent on immediate coronary intervention."

As part of the novel procedure, a small amount of fat tissue was removed from each patient's abdomen shortly after his or her heart attack. Using a proprietary medical device, the Celution(R) System, developed by Cytori, stem and regenerative cells were quickly separated from each patient's fat tissue and concentrated at the pointofcare in the catheter laboratory. The cells were then immediately injected into the patient's coronary artery. Liposuction, processing, and cell delivery all took place within the same procedure.

The APOLLO study is led by co-Principal Investigators Patrick W. Serruys, MD, PhD, Professor of Interventional Cardiology at the Thoraxcentre, Erasmus University Hospital and Henrickus J. Duckers, M.D., Ph.D., Interventional Cardiologist, Head of Molecular Cardiology, Thoraxcentre, Erasmus University Hospital. Hospital General Universitario Gregorio Marañón in Madrid, led by Francisco F. Avilés M.D., PhD, Professor of Medicine and Chief of Department of Cardiology, also participated in this study.

"We would like to thank the patients, the investigators, and all who collaborated with us on this trial," added Alex Milstein, M.D., Vice President of Clinical Development at Cytori. "We are working closely with our Notified Body in Europe to finalize the design and protocol for a pivotal heart attack study, which we expect to initiate in late 2010 to early 2011. This will be a European approval study that is expected to range in size from 150 to 250 patients."

Cautionary Statement Regarding Forward-Looking Statements

This press release includes forwardlooking statements regarding events, trends, business prospects and particularly the APOLLO clinical study results, which may affect our future operating results and financial position. Such statements, including, but not limited to, those regarding improvements in patient outcomes, the significance of the physiological and functional effects from the pilot study, our ability to design and implement a protocol in potential subsequent studies, and other benefits believed to be imparted by the treatments discussed above, are all subject to risks and uncertainties that could cause the results of a more comprehensive clinical study to differ materially from those presented above. Some of these risks and uncertainties include, but are not limited to, risks related to the statistical power of the APOLLO study, the need for further clinical studies to confirm the above referenced outcomes, inherent risk and uncertainty in the costs and potential variability of outcomes of a pivotal heart attack study, regulatory uncertainties regarding the collection and results of clinical data, and dependence on third party performance, as well as other risks and uncertainties described under the "Risk Factors" in Cytori's Securities and Exchange Commission Filings on Form 10-K and Form 10-Q. We assume no responsibility to update or revise any forwardlooking statements to reflect events, trends or circumstances after the date they are made.

Photos/Multimedia Gallery Available: http://www.businesswire.com/cgi-bin/mmg.cgi?eid=6282001&lang=en
Cytori Therapeutics, Inc.
Cytori is a leader in providing patients and physicians around the world with medical technologies that harness the potential of adult regenerative cells from adipose tissue. The Celution(R) System family of medical devices and instruments is being sold into the European and Asian cosmetic and reconstructive surgery markets but is not yet available in the United States. Our StemSource(R) product line is sold globally for cell banking and research applications. www.cytori.com
Press releases you might also be interested in
Weitere Informationen zum Thema "Medizintechnik":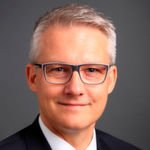 Kundenservice & Co. – so bestimmen Bots die Zukunft
Künst­li­che In­tel­li­genz (KI) ve­r­än­dert un­ser täg­li­ches Le­ben. Galt der Touch­sc­re­en bei Smart­pho­nes vor zehn Jah­ren noch als Sen­sa­ti­on, ist er heu­te völ­lig selbst­ver­ständ­lich ge­wor­den. Die nächs­te gro­ße Ve­r­än­de­rung, die ähn­lich ein­schnei­dend wie der Touch­sc­re­en sein wird, er­obert ge­ra­de welt­weit die Märk­te: Spra­che als neu­es In­ter­face. Ama­zons Ale­xa und Goog­le Ho­me. Mil­lio­nen die­ser Ge­rä­te ste­hen be­reits welt­weit in den Haus­hal­ten. Auch beim The­ma Kun­den­ser­vice spie­len Bots und Spra­che ei­ne im­mer wich­ti­ge­re Rol­le.
Weiterlesen