cVidya's Tal Eisner Named Deputy Chair of TM Forum's Fraud Management Group
Specialist in communications fraud prevention to oversee Fraud Management features of TM Forum's Frameworx suite of standards
London

, (PresseBox) -
cVidya Networks, (www.cvidya.com) the global provider of Revenue Intelligence solutions for Telecom, Media and Entertainment service providers, is proud to announce that TM Forum has appointed Tal Eisner, Senior Director of Product Strategy for cVidya's, as Deputy Chair of the Fraud Management Group.

TM Forum is a global, non-profit industry association focused on simplifying the complexity of running a service provider's business. As an established industry thought-leader, the Forum serves as a unifying force, enabling more than 800 companies across 195 countries to solve critical business issues through access to a wealth of knowledge, intellectual capital and standards. TM Forum's Fraud Management Group maintains best practices in fraud operations management, fraud detection and resolution management through enhancements and revisions to TM Forum's Frameworx suite of standards with the goal of guiding service providers in fraud protection and prevention.

As Deputy Chair, Tal is responsible for overseeing enhancements and revisions to Frameworx for the Fraud Management Process framework, and assists in reviewing, updating and extending existing manuals. He also coordinates Catalyst projects for TM Forum's Fraud Management division. In addition, Tal assigns responsibilities and serves as a point of contact for introducing new companies into the Forum as well as produces promotional material to demonstrate the group's work.

"I am honored to have been made a part of the Fraud group," said Tal Eisner, cVidya's Senior Director of Product Strategy. "TM Forum recognizes the growing concern of fraud in the telecom industry and I am excited to contribute to the group's knowledge base as we continue to fight fraud on all fronts."

"Communications fraud remains one of the most significant threats to operator margins and security today. Fraud attacks occur continuously on even the most monitored networks, forcing operators to constantly improve their methods of protection," said Aileen Smith, Senior Vice President of Collaboration and Research and Development, TM Forum. "With Tal's deep understanding of fraud management thanks to over a decade of experience in the sector, he is an important addition to the group and key to its goal of ensuring TM Forum's Frameworx stays well ahead of the curve in offering the most up-to-date protections against communications fraud."

For more information on cVidya, please see: http://www.cvidya.com
For more information on TM Forum, please see: http://www.tmforum.org
cVidya Networks Ltd.
cVidya Networks is a global leader and innovative provider of revenue-intelligence solutions for telecom, media and entertainment service providers. The company's product portfolio helps operators and service providers maximize margins, improve customer experience and optimize ecosystem relationships through revenue assurance, fraud management, operational risk management, sales performance management and pricing analytics. Backed by a team of highly skilled professional experts and consultants, cVidya's solutions have a proven track record of achieving rapid ROI and lower TCO. With over 150 customers and an extensive network of regional offices in Europe, North America, Latin America, Africa and APAC, cVidya has one of the largest installed bases of revenue-assurance and fraud-management implementations worldwide.



Press releases you might also be interested in
Weitere Informationen zum Thema "Software":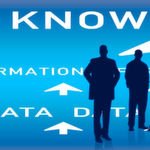 Was ist JSON?
Bei JSON (Ja­va­Script Ob­ject No­ta­ti­on) han­delt es sich um ein Text­for­mat zum Aus­tausch von Da­ten. Es ist ein­fach zu er­ler­nen und zu le­sen. JSON ba­siert auf der Ja­va­Script-Spra­che. Das For­mat kon­kur­riert beim Aus­tausch struk­tu­rier­ter Da­ten mit XML, be­sitzt aber we­sent­lich we­ni­ger Mög­lich­kei­ten.
Weiterlesen