Leading TV-Show Production Company Engages cVidya's Consulting Services to Remove Fraud in Tele-Voting
Keshet (Israel) delivers numerous programs which utilize tele-voting including reality shows such as 'Big Brother', 'Master Chef' and" Kochav Nolad"
London

, (PresseBox) -
cVidya Networks, (www.cvidya.com) the global leader and innovative provider of Revenue Intelligence solutions for Telecom, Media and Entertainment service providers, announced today that they will be consulting Keshet, an Israeli Television-Show Production Company, regarding fraud in tele-voting.

cVidya will provide consultation on issues including, securing mobile payment transactions and preventing user fraud activities across multi-platforms such as mobile, internet and tele-voting applications. Following an examination of Keshet's systems, cVidya will provide Keshet with the strategies and tools they need to maintain a secure voting platform which contends with potential fraud threats and assures voting revenues.

"'Keshet' is conducting various voting activities and constantly looking to expand these services to new and modern areas" said Zohar Alon, CTO Keshet Broadcasting. "Entering these areas requires adequate planning and maintaining the monitoring systems in top shape. We expect cVidya to provide the know-how to obtain this goal."

"We're delighted to have been selected by Keshet to analyze and eliminate their tele-voting fraud challenges" said Alon Aginsky, President and CEO of cVidya Networks. "Audience participation through tele-voting is one of the biggest changes to the TV show viewing experience in recent years and fraudsters are continually seeking to take advantage through holes in the system. Keshet has recognized that cVidya's vast experience with the complex value chains of our telecom operator clients has enabled us to be best-placed to deal with these issues. We are looking forward to increasing the benefits of tele-voting for the production company, and, in turn, increasing the experience for the viewers."
cVidya Networks Ltd.
cVidya Networks is a global provider of revenue-intelligence solutions for telecom, media and entertainment service providers. The company's product portfolio helps operators and service providers maximize margins, improve customer experience and optimize ecosystem relationships through revenue assurance, fraud and risk management, dealer management, margin analytics, and clearinghouse services. Backed by a team of highly skilled professional experts and consultants, cVidya's solutions have a proven track record of achieving rapid ROI and lower TCO. With over 140 customers in five continents and an extensive network of regional offices in Europe, North America, Latin America and APAC, cVidya has one of the largest installed bases of revenue-assurance and fraud-management implementations worldwide.
Press releases you might also be interested in
Weitere Informationen zum Thema "Software":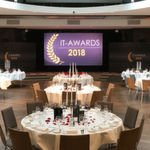 Jetzt Lieblings-Anbieter wählen und gewinnen!
Nach der er­folg­rei­chen drit­ten Aufla­ge un­se­rer Rea­ders' Choice Awards im ver­gan­ge­nen Jahr, geht die gro­ße Le­ser­wahl der In­s­i­der-Me­di­en nun in die vier­te Run­de! Er­neut ru­fen wir Sie, lie­be Le­se­rin­nen und Le­ser, nun auf, ab­zu­stim­men, wer aus Ih­rer Sicht ak­tu­ell die bes­ten An­bie­ter aus dem Cloud-Com­pu­ting-Um­feld sind.
Weiterlesen