Usability and Performance focus of CST STUDIO SUITE 2013
Computer Simulation Technology (CST) will be previewing CST STUDIO SUITE 2013 and its new design environment at EuMW 2012, booth #217
Amsterdam, The Netherlands

, (PresseBox) -
The increasingly complex tasks design engineers face today require a large number of sometimes specialised features. Simulation software vendors such as CST have enhanced their tools to accommodate these requirements. The continuously extended feature set in CST STUDIO SUITE® has resulted in an impressive number of settings and options for the engineer to choose from. CST STUDIO SUITE 2013 has undergone a major redesign in order to escort the engineer on his way through his simulation projects.

This guidance starts directly after opening the software. A project wizard helps set-up the software to meet a particular application type's requirements and provide the relevant results. This configuration can be modified by the user based on the experience gathered on-site to deal with the specific application characteristics. The modified configuration can be stored and reused easily.

A very significant and obvious change in the user interface is the introduction of the Ribbon. The Ribbon, as implemented in CST STUDIO SUITE, not only groups features and menus, it also guides the engineer through the simulation process, only showing the currently active or relevant options.

The performance improvements in CST STUDIO SUITE are manifold and stretch over the entire range of solvers. The CST MICROWAVE STUDIO® (CST MWS®) transient solver, for example, benefits from a quicker matrix set-up, the solver runs faster employing the latest Intel® technology, and is able to deal with larger problems.

"With CST STUDIO SUITE 2013 we are responding to our customer wishes for an easier workflow without sacrificing the functionality or versatility of our software," said Dr. Martin Timm, Marketing Director, CST. "Besides this, we have kept our focus on performance improvement. To provide efficient and well integrated solutions is key to our company's success."

Highlights of CST STUDIO SUITE 2013

General

- Ribbon based user interface
- Project wizard
- Automatic storage of parametric results
- Cylinder scan for farfields of all solvers

CST MWS transient solver

- Faster, more memory efficient mesh generation
- Kernel optimized for latest processor generation
- Non-linear, frequency dependent materials, for example Kerr and Raman materials
- More than 2 billion mesh cells
- GPU acceleration for TLM solver

CST MWS frequency domain solvers

- Curved tetrahedrons now default
- Improved mesh set-up
- Improved performance and memory efficiency
- Efficient Eigenmode-solver for lossy dielectrics

CST MWS asymptotic solver

-Range profiles for RCS

CST DESIGN STUDIO

- Improved automation for model set-up and result creation

CST PARTICLE STUDIO®

- GPU support for particle-in-cell simulation

Availability

CST STUDIO SUITE 2013 is scheduled for release end Q. 1 2013.

Trademarks

CST, CST STUDIO SUITE, CST MICROWAVE STUDIO, CST EM STUDIO, CST PARTICLE STUDIO, CST CABLE STUDIO, CST PCB STUDIO, CST MPHYSICS STUDIO, CST MICROSTRIPES, CST DESIGN STUDIO, CST BOARDCHECK, PERFECT BOUNDARY APPROXIMATION (PBA), and the CST logo are trademarks or registered trademarks of CST in North America, the European Union, and other countries. Other brands and their products are trademarks or registered trademarks of their respective holders and should be noted as such.

Graphics

PR graphics can be downloaded from the news section of CST's website at:
http://www.cst.com/Content/News/Documents/news_item_184/1210_CST_STUDIO_SUITE_2013_PR.zip
"The new CST STUDIO SUITE 2013 user interface."
CST - Computer Simulation Technology AG
CST develops and markets high performance software for the simulation of electromagnetic fields in all frequency bands. Its success is based on the implementation of leading edge technology in a user-friendly interface. CST's customers are market leaders in industries as diverse as Telecommunications, Defense, Automotive, Electronics, and Medical Equipment. Today CST employs 200 sales, development, and support personnel, and enjoys a leading position in the high frequency 3D EM simulation market.

CST STUDIO SUITE is the culmination of many years of research and development into the most accurate and efficient computational solutions for electromagnetic designs. It comprises CST's tools for the design and optimization of devices operating in a wide range of frequencies - static to optical. Analyses may include thermal and mechanical effects, as well as circuit simulation. CST STUDIO SUITE benefits from an integrated design environment which gives access to the entire range of solver technology. System assembly and modeling facilitates multi-physics and co-simulation as well as the management of entire electromagnetic systems. CST STUDIO SUITE can offer considerable product to market advantages such as shorter development cycles, virtual prototyping before physical trials, and optimization instead of experimentation.

Further information about CST is available on the web at http://www.cst.com.
Press releases you might also be interested in
Weitere Informationen zum Thema "Software":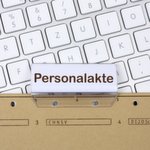 Was Personaler beachten und was sie unbedingt unterlassen sollten
Wenn am 25. Mai 2018 die eu­ro­päi­sche Da­ten­schutz-Grund­ver­ord­nung (EU-DSG­VO) in Kraft tritt, dann be­trifft das auch die Per­so­nal­ab­tei­lun­gen: Spä­tes­tens bis zum Stich­tag müs­sen Un­ter­neh­men die Da­ten ih­rer Be­schäf­tig­ten und Be­wer­ber wirk­sam schüt­zen.
Weiterlesen