Significant Enhancements in CST MWS Asymptotic Solver
Darmstadt

, (PresseBox) -
Computer Simulation Technology (CST) presents substantial improvements to the CST MICROWAVE STUDIO (CST MWS) Asymptotic Solver at MTT-S IMS 2010.

Engineers simulating electrically large structures, either for radar cross section analysis or for antenna placement studies, benefitted from the introduction of an asymptotic solver in CST MICROWAVE STUDIO version 2010. This solver is based on the shooting bouncing ray method. With the latest CST STUDIO SUITE 2010 service pack, significant functional enhancements have been made available to our customers.

The asymptotic solver can now use farfields as excitation sources. These farfields can be computed by other CST MWS solvers including the transient and frequency domain solvers. This makes the calculation of an installed antenna's farfield possible, even for an electrically very large structure such as a ship. Importing more than one farfield enables the computation of the coupling between several antennas, or of the total farfield including all antennas.

For scattering simulations, many excitation sources can be run in parallel. Their properties can be set by means of an excitation list. This enables the simulation of an arbitrarily polarized wave incident, or an incident from different directions. This is interesting in many radar applications.

"The development of an asymptotic solver for CST MICROWAVE STUDIO was in response to many requests from our customers who need to study structures that were, because of their electrical size, simply out of reach of the previously available solver set," stated David Johns, VP Technical Support & Engineering, CST of America. "The latest additions to the asymptotic solver represent a huge applicability increase in the area of antenna placement and RCS simulation."
CST - Computer Simulation Technology AG
CST develops and markets software for the simulation of electromagnetic fields. Its products allow you to characterize, design and optimize electromagnetic devices all before going into the lab or measurement chamber. The extensive range of tools integrated in CST STUDIO SUITE enables numerous applications to be analyzed without leaving the userfriendly CST design environment and can offer additional security through cross verification. CST's customers operate in industries as diverse as Defense, Telecommunications, Automotive, Electronics, and Medical Equipment.

About CST MICROWAVE STUDIO

CST's flagship product, CST MICROWAVE STUDIO, is a leading edge tool for the fast and accurate simulation of high frequency applications such as antennas, filters, couplers, planar and multilayer structures, SI and EMC.

Modules include general purpose time and frequency domain solvers, an integral equation solver for electrically large structures, and a fast sparameter solver for highly resonant structures. Hexahedral, tetrahedral, and surface meshing is available with expert systems and automatic mesh adaption.

Features include robust optimization, cosimulation with bestinclass tools, powerful scripting capabilities, and userfriendly CAD import & export filters.

More information about CST and its products is available at http://www.cst.com.
Press releases you might also be interested in
Weitere Informationen zum Thema "Software":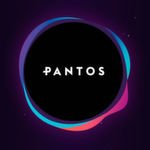 Pantos überwindet Blockchain-Grenzen
Bit­pan­da und die TU Wi­en ar­bei­ten ge­mein­sam an ei­nem Mul­ti-Block­chain-To­ken­sys­tem. Das soll Res­sour­cen bün­deln, Ar­bi­tra­ge-Han­del in Echt­zeit er­mög­li­chen und die ak­tu­el­le Sig­ni­fi­kanz ein­zel­ner Block­chains mes­sen.
Weiterlesen