New solver in CST STUDIO SUITE 2012
Computer Simulation Technology (CST) previews new multi-layer solver in CST STUDIO SUITE at EuMW 2011, booth #213
Manchester

, (PresseBox) -
Complete Technology for EM simulation is one of the key strengths of CST STUDIO SUITE. Having access to a choice of available simulation methods allows the user to select the optimal solver for the simulation of a given component.

CST MICROWAVE STUDIO version 2012 comes with a new multi-layer solver. This is a 3D planar electromagnetic solver for planar modeling and analysis. It is based on the Method of Moments (MoM) and enables users to simulate multi-layer geometries accurately and efficiently. The new solver features automatic layer stack generation from 3D models, open boundaries, automatic edge mesh refinement as well as automatic de-embedding of ports.

Typical applications are RF designs such as planar antennas and filters, as well as MMIC and planar feeding network designs. Accurate co-simulation of complex micro-strips and transmission lines in 2D is facilitated in CST STUDIO SUITE by CST DESIGN STUDIO. The new multi-layer solver makes this easier than ever, and together with CST's new System Assembly and Modeling (SAM), the new solver can be used to simulate planar components of complex systems even more efficiently.

"Feedback from our customers has shown that they find it advantageous being able to choose from a set of premium electromagnetic solvers, seamlessly integrated into one user interface," said Dr. Martin Timm, Marketing Director, CST. "With the new multi-layer solver we are bridging a gap in our solution portfolio, enabling users of CST STUDIO SUITE to tackle a wide range of simulation task classes in a more efficient way."
CST - Computer Simulation Technology AG
CST develops and markets high performance software for the simulation of electromagnetic fields in all frequency bands. Its success is based on the implementation of unique, leading edge technology in a userfriendly interface. CST's customers are market leaders in industries as diverse as Telecommunications, Defense, Automotive, Electronics, and Medical Equipment. Today CST employs 200 sales, development, and support personnel, and enjoys a market share of over 30% in high frequency 3D EM simulation.

CST's flagship product, CST MICROWAVE STUDIO (CST MWS) is the market leader in Time Domain simulation. It enables the fast and accurate analysis of high frequency devices such as antennas, filters, couplers, planar and multi-layer structures and SI and EMC effects. CST MWS can offer considerable product to market advantages such as shorter development cycles, virtual prototyping before physical trials, and optimization instead of experimentation.

Further information about CST is available on the web at http://www.cst.com.
Press releases you might also be interested in
Weitere Informationen zum Thema "Software":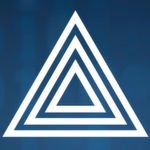 ownCloud kündigt "Delta Sync" an
Ab dem nächs­ten Ma­jor Re­lea­se soll own­C­loud ak­tua­li­sier­te Da­tei­en be­deu­tend sch­nel­ler als bis­her syn­chro­ni­sie­ren. Per "Del­ta Syn­c" wer­den le­dig­lich mo­di­fi­zier­te In­hal­te hoch- oder her­un­ter­ge­la­den.
Weiterlesen