Improved Workflow Integration for Electromagnetic
Simulation of EMC Applications in CST STUDIO SUITE 2011
Fort Lauderdale, FL

, (PresseBox) -
Computer Simulation Technology (CST), a world leader in the computer simulation of radiated emissions and susceptibility, announces major workflow improvements for EMC simulation at IEEE EMC 2010. CST's complete technology for 3D EM simulation will be further enhanced by tighter integration of CST CABLE STUDIO(TM) (CST CS) and the CST MICROWAVE STUDIO® (CST MWS) TLM solver in CST STUDIO SUITE(TM) 2011.

Users of CST STUDIO SUITE 2011, interested in the analysis of radiated emissions and susceptibility, will benefit from a single unified environment for all EMC related modeling tasks, including greatly simplified model set up and simulation. The CST MWS TLM solver (Microstripes) and CST CS provide powerful features for "real world" EMC analysis including coupled simulations which enable large system analysis and installed performance studies. In preprocessing, the definition of compact equivalent aperture models and cable harnesses will be performed in CST's familiar design environment. Coupling between the electromagnetic field and cable solvers is further enhanced to enable direct transient simulation of susceptibility problems in systems containing complex cable bundles, including shielded twisted pair circuits.

For the TLM solver, and users working on casings or enclosures, a new more automated surface extraction tool allows the easy application of "compact aperture models" and frequencydependent "thin panel" or "absorbing panel" material properties to imported CAD geometry, for shielding effectiveness analysis.

In CST CS, greatly improved shield modeling correctly captures diffusion through solid and braided shields. Also, arbitrary cable transfer impedance data can be imported and applied.

"The full integration into CST STUDIO SUITE of the TLM solving engine plus the cable solver, gives EMC engineers an excellent environment for radiated emission and susceptibility analysis of complex systems", commented David Johns, VP Engineering and Support.

CST STUDIO SUITE 2011 is scheduled for release in January 2011.

About CST MICROWAVE STUDIO

CST's flagship product, CST MICROWAVE STUDIO, is a leading edge tool for the fast and accurate simulation of high frequency applications such as antennas, filters, couplers, planar and multilayer structures, SI and EMC.

Modules include general purpose time and frequency domain solvers, an integral equation solver for electrically large structures, and a fast sparameter solver for highly resonant structures. Hexahedral, tetrahedral, and surface meshing is available with expert systems and automatic mesh adaption. Features include robust optimization, cosimulation with bestinclass tools, powerful scripting capabilities, and userfriendly CAD import & export filters.

More information about CST and its products is available at http://www.cst.com.

Trademarks

CST, CST STUDIO SUITE, CST MICROWAVE STUDIO, CST EM STUDIO, CST PARTICLE STUDIO, CST CABLE STUDIO, CST PCB STUDIO, CST MPHYSICS STUDIO, CST MICROSTRIPES, CST DESIGN STUDIO, PERFECT BOUNDARY APPROXIMATION (PBA), and CST of AMERICA are trademarks or registered trademarks of CST in North America, the European Union, and other countries. Other brands and their products are trademarks or registered trademarks of their respective holders and should be noted as such.
CST - Computer Simulation Technology AG
CST develops and markets software for the simulation of electromagnetic fields. Its products allow you to characterize, design and optimize electromagnetic devices all before going into the lab or measurement chamber. The extensive range of tools integrated in CST STUDIO SUITE enables numerous applications to be analyzed without leaving the userfriendly CST design environment and can offer additional security through cross verification. CST's customers operate in industries as diverse as Defense, Telecommunications, Automotive, Electronics, and Medical Equipment.
Press releases you might also be interested in
Weitere Informationen zum Thema "Software":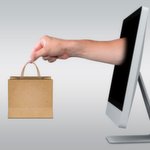 "Also bringen wir unseren Kunden in die Cloud"
Nach der Ent­schei­dung für die Cloud und dem Fest­le­gen ei­ner Cloud-St­ra­te­gie geht es an­sch­lie­ßend dar­um, ei­ne An­for­de­rungs­ana­ly­se durch­zu­füh­ren, ei­nen Sys­tem­ent­wurf an­zu­fer­ti­gen und schluss­end­lich die Cloud-In­fra­struk­tur ein­zu­rich­ten und zu tes­ten. Das klingt al­les recht tri­vial und äh­nelt stark der Vor­ge­hens­wei­se bei ei­nem de­di­zier­ten Hos­ting, al­ler­dings gibt es ei­ni­ge be­son­de­re Punk­te auf die in ei­ner Cloud-Um­ge­bung zu ach­ten ist.
Weiterlesen