Credant Introduces Manager for BitLocker with Latest Enterprise Data Protection Software release
CREDANT Makes Deployment of Microsoft BitLocker More Secure and Compliant through Innovative Approach
Addison, Texas and London

, (PresseBox) -
CREDANT Technologies, the trusted experts in data protection, today announced the release of CREDANT Manager for BitLocker, a key component of the new CREDANT Enterprise Server 7.1.1, which will be available soon. As part of a series of releases providing centralized management for encryption across all enterprise platforms, CREDANT Enterprise Server 7.1.1 will provide the simplest, best integrated and most secure solution to reduce the work of managing Microsoft BitLocker.

Tweet this: #CREDANT launches Manager for BitLocker, providing the simplest and most secure way to manage Microsoft BitLocker

This addition to the existing CREDANT Mobile Guardian (CMG) solution provides customers with the ability to centrally manage Microsoft BitLocker, extending the existing capabilities of the encryption solution by:

- Centralizing key management;
- Enhancing reporting and auditing;
- Maintaining Federal Information Processing Standard (FIPS) compliance by securing recovery keys;
- Automating Trusted Platform Module (TPM) initialization and management;
- Simplifying policy creation and enforcement through the management console;
- Providing faster, reliable encryption for removable media (such as USB flash drives); and,
- Integrating BitLocker Management with encryption management for Windows, Mac, removable media and smartphones.

These capabilities reduce the workload of managing Microsoft BitLocker, address some of the security concerns associated with the storage of the BitLocker recovery keys in active directory, and improve auditing and compliance reporting.

"Gartner clients know that data leakage can cost them money and their reputations, and eventually most companies will make MDP investments, whether they are small or large enterprises, or bound by compliance rules or not," reports John Gerard, vice president and distinguished analyst, Gartner. "They will make those purchases faster when the solutions are easy to understand and manage, easy to use, and priced affordably." (Gartner 2010 Magic Quadrant for Mobile Data Protection)

CREDANT's solution addresses the security and compliance concerns, and does so in a way that can be integrated with other encryption management capabilities for different versions of Microsoft Windows and non-Windows platforms such as Mac OS X and removable media. CREDANT customers will now have the option to safely and securely deploy Microsoft BitLocker-which is a standard component on Windows 7 Ultimate and Enterprise editions-as part of their data security infrastructure, without the management or security challenges that were previously areas of concern.

"CREDANT customers have told us they need a more robust, comprehensive approach to manage BitLocker and meet their data protection requirements in an integrated manner," said Chris Burchett, chief technology officer and co-founder, CREDANT Technologies. "This release, including the CREDANT Manager for BitLocker, helps address security concerns with the minimum impact to end-users, the least workload for IT and security administrators, and the most integrated, secure management capabilities on the market today."

CREDANT Enterprise Server 7.1.1, including the CREDANT Manager for BitLocker, will be available in May 2011. For more information, go to http://www.credant.com/products/bitlocker.html.

About the Magic Quadrant

The Magic Quadrant is copyrighted 2010 by Gartner, Inc. and is reused with permission. The Magic Quadrant is a graphical representation of a marketplace at and for a specific time period. It depicts Gartner's analysis of how certain vendors measure against criteria for that marketplace, as defined by Gartner. Gartner does not endorse any vendor, product or service depicted in the Magic Quadrant, and does not advise technology users to select only those vendors placed in the "Leaders" quadrant. The Magic Quadrant is intended solely as a research tool, and is not meant to be a specific guide to action. Gartner disclaims all warranties, express or implied, with respect to this research, including any warranties of merchantability or fitness for a particular purpose.
CREDANT Technologies
CREDANT Technologies is the trusted expert in data protection. CREDANT's data security solutions mitigate risk, preserve customer brand and reduce the cost of compliance, enabling business to "protect what matters." CREDANT has been recognized by Inc. magazine as the #1 fastest growing security software company in 2008 and 2007; was selected by Red Herring as one of the top 100 privately held companies and top 100 Innovators; and was named Ernst & Young Entrepreneur of the Year® 2005. Austin Ventures, Menlo Ventures, Crescendo Ventures, Cisco Systems (NASDAQ:CSCO), and Intel Capital (NASDAQ:INTC) are investors in CREDANT Technologies. For more information, visit www.CREDANT.com.




Press releases you might also be interested in
Weitere Informationen zum Thema "Security":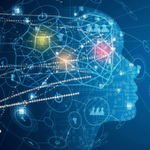 Künstliche Intelligenz hilft in der Security-Ausbildung
Se­cu­ri­ty-Ex­per­ten sind in­zwi­schen welt­weit zu ei­nem ra­ren Gut ge­wor­den. Im­mer mehr Stel­len für Fach­leu­te im Be­reich IT-Si­cher­heit blei­ben un­be­setzt. Den­noch sind IT-Ex­per­ten der Mei­nung, dass Un­ter­neh­men zu we­nig Fort­bil­dun­gen im Be­reich IT-Si­cher­heit an­bie­ten. KI al­lei­ne kann den Man­gel an Fach­kräf­ten in der IT-Si­cher­heit nicht be­he­ben. Doch KI-ba­sier­te Schu­lungs­me­tho­den kön­nen in der Fort­bil­dung hel­fen.
Weiterlesen