Coraid acquires cloud orchestration vendor yunteq
Policy engine automates storage, networking, and security for Ethernet SAN
London, UK

, (PresseBox) -
Coraid® Inc., a leading developer of Ethernet SAN solutions with more than 1,400 customers, announced the acquisition of Yunteq, Inc., a provider of cloud orchestration software for public and private clouds. Coraid's groundbreaking Ethernet SAN platform eliminates multiple layers of traditional SAN complexity, providing the ideal platform for an automated, elastic storage infrastructure. Yunteq's sophisticated resource management framework and policy-driven orchestration engine automate provisioning and policies at the network, storage, and security layers, reducing operating expenses and providing an ideal complement to Coraid's breakthrough Ethernet SAN architecture.

"Modern data centres are moving to automated cloud architectures, but legacy storage lacks the flexibility and scalability to get there. Yunteq's orchestration platform, combined with Coraid's flexible Ethernet SAN architecture, delivers a highly differentiated stack that can enable policy-based automation in the data centre," said Kevin Brown, CEO of Coraid. "Moving storage and networking to an automated, elastic cloud architecture can significantly reduce operating expenses, while streamlining access for end users."

Together, Yunteq and Coraid will help both public and private cloud builders develop flexible storage and network architectures. By managing storage as an aggregated pool of resources through simple REST APIs, applications and virtual machines can be rapidly provisioned, de-provisioned, and reconfigured, transforming storage into an on-demand resource. The Yunteq policy engine will allow rules to be assigned to storage resources and customised across large-scale, multi-tenant clouds. The storage network can then be programmed to respond to user or infrastructure events, ensuring SLAs are continuously met.

"Carpathia's breakthrough cloud services, including the ability to autoscale capacity based on event triggers, deliver a seamless elastic experience to customers with fast-growing computing needs. Yunteq enables a powerful platform for us to easily customise policies for every customer, while automating the execution of those policies through a software engine," said Jon Greaves, CTO of Carpathia Hosting.

"We are excited to join Coraid, and we believe the combined solution stack will deliver hugely differentiated capabilities for public and private cloud environments. The future of computing is scale-out, commodity hardware, elasticity, Ethernet, and automation. We are working hard to accelerate this future," said Nakul Saraiya, CEO of Yunteq.

An integrated software product for public and private cloud builders is expected in the first half of 2012.
Coraid, Inc.
Coraid redefines storage economics with its breakthrough line of EtherDrive storage solutions. EtherDrive delivers scale-out performance, Ethernet simplicity, and a 5-8x price-performance advantage over legacy storage. Designed from the ground up for virtualisation and cloud architectures, Coraid solutions have been deployed by more than 1,400 customers worldwide. For more information, visit www.coraid.com or follow Coraid on Twitter at www.twitter.com/Coraid or LinkedIn at http://www.linkedin.com/....

Coraid and EtherDrive are registered trademarks of Coraid Inc. CorOS, Zero Hour Support, EtherFlash and Scale-Out Virtual Storage are trademarks of Coraid, Inc. All other marks referenced are the property of their respective owners.


Press releases you might also be interested in
Weitere Informationen zum Thema "Sicherheit":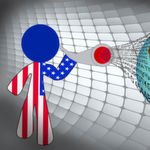 Supreme Court stellt Microsoft-Verfahren ein
Cloud Act, zwei­ter Teil: Das Ver­fah­ren ge­gen Mi­cro­soft zur Her­aus­ga­be von in Ir­land ge­spei­cher­ten Da­ten ist letz­te Wo­che vom Obers­ten Ge­richts­hof der Ve­r­ei­nig­ten Staa­ten ein­ge­s­tellt wor­den. Was sich zu­nächst po­si­tiv an­hört, könn­te weit­rei­chen­de Aus­wir­kun­gen auf das in­ter­na­tio­na­le Cloud Bu­si­ness ha­ben - Stich­wort Da­ten­schutz.
Weiterlesen