New Shock-resistant, Outgassing-compliant Power Inductors From Coilcraft CPS
Cary, IL, USA

, (PresseBox) -
Coilcraft CPS (Critical Products and Services) has announced its new AE425PJB Series of low-profile power inductors that meet NASA low outgassing specifications.

The AE425PJB is just 1.8mm high with a footprint of 3.9mm square. It features a special suspended core construction, allowing it to pass vibration testing to 80G and shock testing to 1000G and making it ideal for a variety of mission-critical military, aerospace and handheld medical device applications. High-temperature materials allow operation in ambient temperatures up to 155°C. The AE425PJB also features tin-lead (Sn-Pb) termination for the best possible board adhesion.

The AE425PJB is available in 30 inductance values from 0.35uH to 3300uH with current ratings to 6.3 Amps and DCR as low as 0.030 Ohms. In addition to the AE425PJB, Coilcraft CPS offers PJB family power inductors in eleven other sizes with inductance values to 10000uH.

Complete technical specifications for the AE425PJB Series of outgassing-compliant power inductors can be found at: http://www.coilcraft-cps.com/pdf/AE425PJB.pdf.

Standard versions of the AE425PJB are available direct from stock with custom modifications welcomed. Contact Coilcraft CPS for more information.

For more information, contact John Steinwehe, +1-847-639-6400, jsteinwehe@coilcraft.com.
Coilcraft, Inc.
Headquartered outside of Chicago in Cary, Illinois, Coilcraft CPS (Critical Products and Services) is part of Coilcraft, Inc., providing RF and Power Magnetics for high-reliability, mission-critical applications such as military, aerospace, medical and other harsh environments where durability and reliability are of paramount importance.

To meet these needs, Coilcraft CPS tests components to extremes, far exceeding ratings of standard commercial parts. Additionally, components can be certified to meet unique customer requirements. All components are manufactured, tested and certified by Coilcraft CPS without third-party alterations or testing, assuring complete and documented control of all processes.


Press releases you might also be interested in
Weitere Informationen zum Thema "Hardware":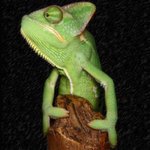 Thomas-Krenn AG zu Suse Enterprise Storage 5
Die Tho­mas-Krenn AG ge­hört zu den ers­ten, die die Ver­si­on 5 von "Su­se En­ter­pri­se Sto­ra­ge" im­p­le­men­tiert ha­ben, in ei­ne Ap­p­li­an­ce. Der Ser­ver-Her­s­tel­ler führt vie­le gu­te Grün­de für die­se Va­ri­an­te des Soft­wa­re De­fi­ned Sto­ra­ge an. Denn: SDS kommt jetzt aus der Test­pha­se her­aus und wird pro­duk­tiv ge­nutzt. Vor­rei­ter da­bei ist "Ce­ph", Open-Sour­ce-Soft­wa­re, die in Ver­si­on 5 ei­nen ekla­tan­ten Leis­tungs­schub er­fah­ren hat.
Weiterlesen