Codima Toolbox Solutions Now Rated "Avaya Compliant"
VoIP management, network inventory and visual mapping solutions are compatible with key IP telephony solutions and infrastructure from Avaya
London

, (PresseBox) -
Codima Technologies, a leading provider of pre- and post-assessment voice over IP (VoIP) software, today announced that its autoVoIP™, autoAsset™ and autoMap™ solutions are compliant with key IP telephony solutions and infrastructure from Avaya (NYSE:AV), a leading global provider of business communications applications, systems and services.

autoVoIP™, autoAsset™ and autoMap™ for VoIP management, network inventory and visual mapping, respectively, help businesses manage their VoIP networks from beginning to end, as well as discover, report and visualize what is installed on an entire network infrastructure.

The Codima Technologies applications are now compliance-tested by Avaya for compatibility with: Avaya Communication Manager 4.0, an industry-leading IP telephony software application; Avaya SIP Enablement Services 3.1.2, a standards-based communications architecture that bridges the public switched telephone network and Internet worlds; and Avaya media servers, gateways and converged stackable switches, the infrastructure used to support Avaya telephony applications.

"Codima acknowledges the significant benefit of having three tools in the Codima Toolbox accepted as Avaya compliant," said Codima's CEO Christer Mattsson. "Businesses now have extended access to our unrivaled, beginning-to-end VoIP solution and our network inventory tools to help them easily and cost-effectively incorporate new technology and uncover new possibilities for getting more out of their network infrastructures."

Codima Technologies is a member of the Avaya DeveloperConnection Program—an initiative to develop, market and sell innovative third-party products that interoperate with Avaya technology and extend the value of a company's investment in its network.

As a Gold member of the program, Codima Technologies is eligible to submit products for compatibility testing by the Avaya Solution Interoperability and Test Lab. There a team of Avaya engineers develops a comprehensive test plan for each application to verify whether it is Avaya compliant. Doing so ensures businesses can confidently add best-in-class capabilities to their network without having to replace their existing infrastructure—speeding deployment of new applications and reducing both network complexity and implementation costs.

"By offering compliance testing to the many innovative companies like Codima Technologies who are members of our DeveloperConnection program, Avaya promotes fully interoperable solutions that help businesses unleash powerful new possibilities," said David Sheldon, Avaya's regional director for the DeveloperConnection program in Europe, the Middle East and Africa. "They are able to use Intelligent Communications to connect employees and customers to information from wherever they are, over whatever device they have available – getting more out of their multivendor network and delivering new value to their bottom line."
Codima Inc.
Codima Inc. (OTC:CDMA) provides best practice software tools to help organizations manage their IT networks from beginning to end. Codima Toolbox delivers tools for VoIP network pre-assessment, traffic simulation, post-deployment monitoring and troubleshooting to ensure successful VoIP implementations, as well as network inventory and network visualization tools using Microsoft® Office Visio®. Focused on easy to use, cost-efficient, highly visual and modular tools, Codima is a leader in VoIP Management and IT Asset Management. Codima, headquartered in Philadelphia, PA, has offices in London, Johannesburg, Stockholm, Sydney and Tokyo and supports partners globally.

PLEASE VISIT www.codimatech.com
Press releases you might also be interested in
Weitere Informationen zum Thema "Netzwerke":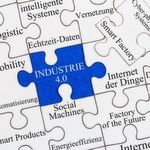 5 Kompetenzfelder einer sicheren vernetzten Industrie
Un­ter­neh­men, die IT und In­du­s­trie si­cher kom­bi­nie­ren möch­ten, be­nö­t­i­gen ein opti­ma­les Bu­si­ness-Ma­na­ge­ment, soll­ten in­di­vi­du­el­le Vor­aus­set­zun­gen be­ach­ten, den Ernst­fall pro­ben, die Tran­s­pa­renz er­höhen und die Zu­kunft im Blick ha­ben, rät die IT-Ex­per­ten­kom­mis­si­on 7Al­li­an­ce.
Weiterlesen