Codima Inc. (OTC:CDMA) Launches Robust IT Network Discovery And Enhanced VLAN Discovery Enabling Cost Efficient IT Asset Management
Philadelphia

, (PresseBox) -
Codima, Inc. (OTC: CDMA) a global provider of best practice software tools for VoIP and IT Asset Management today announced the introduction of new additions to its flagship IT Asset tool autoMap(TM) . The enhanced Network Inventory and Visualization solution encompasses VLAN discovery with ease and speed, extended support to over 4,500 device types and robust IT network discovery.

Automated IT network discovery seeks to radically improve cost efficiency, eliminate time-consuming manual tasks and increase accuracy. The new enhanced autoMap(TM) version introducing robust IT Network Discovery allows IT managers to clearly identify IT assets and to discover VLAN's with speed and ease. These enhancements create a powerful tool for baselining business critical enterprise IT networks, performing network auditing and ensure compliance with corporate governance.

Codima Discovery Engine(TM) conducts the discovery process, detecting unmanaged and managed devices on any IT network. The comprehensive discovery process supports over 4,500 devices types and supplies extensive information on what IT Assets are installed in any IT infrastructure. A true time saver, the automated discovery provides an accurate inventory simplifying budgeting and network auditing.

Leveraging the unique ability to visualize any IT network directly with Microsoft® Office Visio®, autoMap(TM) creates network topology drawings and VoIP topology views that can be displayed on a webpage and shared between colleagues. The visual overview gives a broader user base within an organization access to IT Asset information and makes complex information easy to present to others facilitating IT planning and decision making.

autoMap(TM) also runs discoveries across multiple IT networks from one single point. The Multi Site Scheduler has proven to be a useful function for NOCs (Network Operations Centers) and MSP (Managed Service Providers) who need to provide network topology maps and asset reports that their clients can access from a web server.

"Our customers rely on autoMap(TM) to bring visibility into their IT networks and to manage their network auditing. autoMap(TM) get high scores for its ability to identify IT assets, and with the new Robust IT Network Discovery and VLAN discovery our customer are even better equipped to improve their IT Asset Management." said Christer Mattsson, CEO of Codima Inc. "SMB's as well as large organizations and service providers today realize that a small investment in automated network inventory can bring significant cost savings."

ABOUT THE NEW ADDITIONS TO autoMap(TM)

- Speed up on VLAN discovery
- 4,500 Device Types supported
- Robust handling of the discovery when browsing devices that might give other SNMP browsers problems due to their non standard/incomplete SNMP support

ABOUT autoMap(TM)

- Create topology drawings of any IT network directly in Microsoft® Office Visio®
- Reduce maintenance costs and save time with automated processes
- Save network topology drawings to a web server - view topology drawings as a web page
- Improve network planning and operational efficiency - view Subnet and VLAN topology, see where devices are connected
- Perform a Microsoft® Baseline Security Analysis
- Identify managed and unmanaged devices
- Automate discovery runs across multiple sites
- Automatically identify SIP phones, servers and gateways
- Easy to deploy - no need to install proprietary agents - uses existing SNMP and WMI Agents.
- Easy to use - only three parameters needed to start the discovery process and have total visibility
- Assist in network support - network design
- Rationalize equipment - identify how many routers/switches have available ports
- Avaya Compliant

AVAILABILITY:

- Codima Toolbox is downloadable and a free trial of autoMap(TM) is available at www.codimatech.com/downloads
- autoMap(TM) 5.30 is available worldwide through Codima Partners.
- Please visit www.codimatech.com to find your nearest Codima partner

Cautionary Note Regarding Forward-Looking Statements:

This press release contains certain forward-looking statements within the meaning of Section 27A of the Securities Act of 1933 and Section 21E of the Securities Exchange Act of 1934, including but not limited to statements regarding the Company's beliefs and expectations about the performance and benefits of its technology; marketing and commercialization activities; and our beliefs regarding research and development efforts. These forward-looking statements involve certain risks and uncertainties that could cause actual results to differ. All forward-looking statements herein are based on information available to us as of the date hereof, and we undertake no obligation to update forward-looking statements to reflect events or circumstances occurring after this date.
Codima Inc.
Codima Inc. (OTC:CDMA) provides best practice software tools to help organizations manage their IT networks from beginning to end. Codima Toolbox delivers tools for VoIP network pre-assessment, traffic simulation, post-deployment monitoring and troubleshooting to ensure successful VoIP implementations, as well as network inventory and network visualization tools using Microsoft® Office Visio®. Focused on easy to use, cost-efficient, highly visual and modular tools, Codima is a leader in VoIP Management and IT Asset Management. Codima, headquartered in Philadelphia, PA, has offices in London, Johannesburg, Stockholm, Sydney and Tokyo and supports partners globally.

PLEASE VISIT www.codimatech.com
Press releases you might also be interested in
Weitere Informationen zum Thema "Software":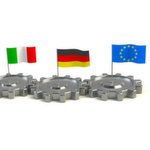 Europäische Kommission fördert digitalen Binnenmarkt für Blockchain
Die Eu­ro­päi­sche Kom­mis­si­on hat ei­ne Be­o­b­ach­tungs­s­tel­le so­wie ein Forum für die Block­chain-Tech­no­lo­gie ein­ge­rich­tet, um stär­ker auf wich­ti­ge Ent­wick­lun­gen in die­sem Tech­no­lo­gie­be­reich auf­merk­sam ma­chen zu kön­nen. Zu­dem sol­len eu­ro­päi­sche An­bie­ter bzw. die eu­ro­päi­sche Zu­sam­men­ar­beit bei Block­chain-Ak­ti­vi­tä­ten ge­för­dert wer­den.
Weiterlesen