European cloud player CloudSigma launches first FTP Physical-to-Virtual (P2V) gateway
Zürich

, (PresseBox) -
CloudSigma AG is pleased to announce the launch of its unique FTP Physicalto-Virtual (P2V) gateway. All customers of CloudSigma will now have the ability to transfer whole disk images directly into and out of the cloud via FTP. This directly addresses two key concerns of cloud computing users. Firstly the difficulty in transitioning from physical to virtual hardware and secondly the issue of vendor and data lockin.

Patrick Baillie, CEO commented 'Our company's strategy is to directly apply technology and innovation to solving key concerns being expressed in the marketplace. Having this FTP gateway gives our customers unprecendented control over their data and freedom to transition in and out of our cloud.'

Customers of CloudSigma simply need a standard FTP client in order to connect directly into the drive bay of their account. The gateway supports FTP clients in Windows, Mac and Linux.

No Data Lockin

One of the most common concerns in moving from traditional infrastructure to cloud computing is the possibility of data lockin with the new cloud computing vendor. This is of particular concern to potential customers of Infrastructureasa-Service (IaaS) as they will be moving often mission critical data and operations into the cloud. Migrating to some cloud providers can be a time consuming and expensive process making many potential new users reluctant to make the transition.

CloudSigma has tackled this problem by using an open well established standard, namely FTP. It allows customers to get their data both in and out of the cloud quickly, cheaply and efficiently. No other IaaS cloud currently offers such open and complete access to data for their customers.

Safe & Secure

Keeping customer data secure and uncorrupted is an integral part of CloudSigma's approach to its services. To this end the P2V gateway uses an encrypted 128bit SSL connection over FTP to ensure that no data is accessible to outside third parties. By using an encrypted connection customers can be assured that any data they transfer either in or out of the cloud using the P2V FTP gateway will not be readable to third parties.

Boosting Return on Investment (ROI) for Customers

Transitioning to cloud computing infrastructure such as an IaaS platform can reap significant efficiency gains and cost savings whilst also offering increased scalability and transparency. If however the transition takes a significant amount of time then these future benefits need to be offset against upfront investment in integration. In some cases this can be a very significant factor in any decision to move to the cloud.

CloudSigma addresses this issue with its P2V gateway. Now new customers can simply take a raw image of any existing server drive then FTP this securely into their cloud account directly. Combined with CloudSigma's open platform it means customers don't need to reinstall operating systems and applications or fundamentally change the structure of their computing infrastructure. Even customers on proprietary systems such as VMWare can simply convert their drive images to raw format and FTP them over to the CloudSigma cloud in the normal way.

Patrick Baillie continued 'We've worked hard to build a platform that requires little or no modifcation for customers migrating from traditional hardware. We have the world's first physicaltovirtual gateway over FTP which continues that commitment. Low transition times mean our customers very quickly benefit from high returns on investment when they migrate the our cloud. Until this week we already had a waiting list of customers waiting to use the new service which is free as part of our suite of account management tools.'

For More Information

Main website: http://www.cloudsigma.com
Twitter: http://www.twitter.com/CloudSigma
CLOUDSIGMA AG
CloudSigma AG, based in Zürich, Switzerland provides a pure Infrastructureasa-Service (IaaS) platform offering high security, flexible cloud servers. Our innovative web console as well as API are designed to make cloud computing and cloud hosting straightforward. High availability redundant infrastructure is backed up by a generous Service Level Agreement that covers not only availability but also performance.
Press releases you might also be interested in
Weitere Informationen zum Thema "Software":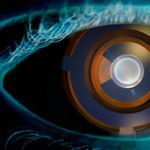 Wie Künstliche Intelligenz das IT Service Management verändert
Frei nach dem Mot­to "Al­le re­den von Ar­ti­fi­cial In­tel­li­gen­ce, wir auch" er­läu­tert Fa­bi­an Henz­ler, Di­rec­tor Pro­duct Mar­ke­ting beim Work­s­pace- und Ser­vice-Ma­na­ge­ment-Spe­zia­lis­ten Ma­trix­42 AG, wel­che Aus­wir­kun­gen Künst­li­che In­tel­li­genz auf das IT Ser­vice Ma­na­ge­ment (ITSM) ha­ben wird – und wo die Gren­zen lie­gen.
Weiterlesen