Cisco Showcases Mobility Applications at Mobile World Congress That Help People Connect, Collaborate and Access Entertainment on the Move
Collaboration Applications and Continuous Connectivity Help Enable Service Providers to Deliver Personalised Experiences to Many Different Screens
BArcelona

, (PresseBox) -
Mobile World Congress -- Cisco(R) (NASDAQ: CSCO) today announced that it will showcase mobility applications that promise to change the way people connect, collaborate and access entertainment on the move. These services represent a strategic opportunity for service providers to profitably address customer demand to access information and stay connected anytime, anywhere.

"Never before has it been so important that all mobile content and data be delivered instantly across technologies to users globally with the same quality we have come to expect from wireline access," said Larry Lang, vice president and general manager of the Service and Mobility Business Unit at Cisco. "Our desire for on-the-move connectivity has seen a marked growth in the demand for streaming visual content and applications that allow us to collaborate more effectively when on the move. Teaming with a number of industry players, we are enabling service providers to deliver compelling new services that allow people to live the connected life."

Cisco is teaming with a number of companies to showcase the following applications and services:
- DVB-H Mobile Television Solution - This mobile broadcast solution has an open, standards-based architecture that can continually adapt new innovations and changing requirements for broadcasters.
- Three-Screen Video - An IP-based solution that allows people to move content freely between different devices such as the television, PC or a handheld depending on their needs or preferences. This solution allows service providers to deliver truly coherent mobility experiences to their customers.
- VoIP for Mobile Operators - The Cisco Service Exchange Framework helps operators bridge the voice-over-Internet-Protocol (VoIP) internet user community with mobile voice networks while stemming the loss of voice revenues and supporting innovative enhanced features such as contact lists and presence. The mobile VoIP solution is supported by an application server from iSkoot, which acts as a VoIP proxy for subscribers and has been deployed at a number of service providers in Europe.
- Fixed-Mobile Communications (Mobile Office) - The Cisco Mobile Office solution helps enable service providers to offer seamless mobility to enterprises and small and medium-sized businesses (SMB) by integrating mobile and business voice networks. Personeta provides a flexible service creation and delivery environment for voice, data, and messaging service features.
- Parental Portal - Mobile service providers can deploy the Cisco Service Exchange Framework and solutions from AdaptiveMobile that allow parents to monitor all types of traffic to and from the child´s mobile phone and can put in place stringent security measures to protect children from inappropriate content.
- Mobile Content Services - Mobile operators can deploy the Cisco Service Exchange Framework and applications from Openet, helping them monetize mobile content services while helping to increase average revenue per user (ARPU) through differentiated billing.
- Broadband Wireless - Showcasing Cisco´s extensive end-to-end broadband wireless solutions portfolio. The solution highlights the Wireless Mesh Network, WiMAX radio network, ASN Gateway and the role this solution plays in enabling full broadband wireless mobility applications.

As service providers evolve to become ´experience´ providers, mobile broadband forms the foundation for compelling new mobile services. Mobility is no longer about a specific device, technology or service. It´s about people being able to move freely throughout the world while maintaining continuous connectivity to others using devices of their choice.

Cisco´s chairman and CEO John Chambers will deliver a keynote presentation at the Mobile World Congress on Tuesday, 12th February, between 11:00am and 11:30am (Montjuic room, Hall 5, Level 3). To see demonstrations at Mobile World Congress, please visit the Cisco stand 8A51, Hall 8 at the Fira Di Barcelona. For more information about Cisco at Mobile World Congress visit: http://www.cisco.com/web/learning/le21/le34/MWC/2008/index.html.
Cisco Systems GmbH
Cisco (NASDAQ: CSCO) is the worldwide leader in networking that transforms how people connect, communicate and collaborate. Information about Cisco can be found at http://www.cisco.com. For ongoing news, please go to http://newsroom.cisco.com.

Cisco, the Cisco logo, Cisco Systems, Cisco Capital and Catalyst are registered trademarks or trademarks of Cisco Systems, Inc. and/or its affiliates in the United States and certain other countries. All other trademarks mentioned in this document are the property of their respective owners. The use of the word partner does not imply a partnership relationship between Cisco and any other company. This document is Cisco Public Information.

For direct RSS Feeds of all Cisco news, please visit "News@Cisco" at the following link: http://newsroom.cisco.com/...
Press releases you might also be interested in
Weitere Informationen zum Thema "Communication":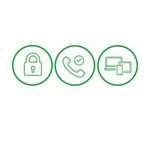 Modulares Lösungspaket für die UC-Migration
Mit So­nus Ad­van­ta­ge sol­len Un­ter­neh­men den Über­gang zur IP-ba­sier­ten Echt­zeit­kom­mu­ni­ka­ti­on si­cher und ef­fi­zi­ent be­werk­s­tel­li­gen kön­nen, oh­ne da­bei ih­re Netz­wer­ke an­fäl­lig für Si­cher­heits- oder Qua­li­täts­pro­b­le­me zu ma­chen. Be­ste­hen­de Sys­te­me sei­en wäh­rend der Um­stel­lung wei­ter nutz­bar.
Weiterlesen