Launch of CISC RFID Xplorer 200, next generation UHF RFID test equipment
CISC RFID Xplorer
Klagenfurt, Austria

, (PresseBox) -
CISC Semiconductor GmbH introduces new features to the CISC RFID "Xplorer".

CISC Semiconductor believes in continuously excelling in UHF performance and conformance testing. This reflects in all our RFID test equipment and especially CISC RFID Xplorer (www.cisc.at/xplorer). CISC RFID Xplorer after its launch in 2012 has constantly enhanced its features in order to provide accurate and user friendly UHF RFID testing environment. The new CISC RFID Xplorer, more commonly termed as Xplorer 200, has new upgraded features such as extended read and write memory tests and test support for crypto suites fully supporting EPCglobal and ISO/IEC test standards. Xplorer 200 is also developed to perform all Brazil RFID test Standards such as SINIAV, ARTESP and Brasil ID. Xplorer can be successfully used to measure both standalone tags and tags applied to products. It is also able to perform a complete analysis of multiple tags.

The CISC RFID Xplorer is a portable, compact; high-quality UHF RFID tag performance test system developed for UHF RFID tag communication range measurements and reader performance and conformance tests. The system is specifically designed as a cost-effective, small and powerful RFID measurement system for RFID tag sensitivity, communication range and backscatter measurements. With dimensions of only 160 x 205 x 50 mm, the CISC RFID Xplorer is the smallest, professional measurement tool for this purpose on the market. Its compact and light design guarantees flexibility and easy transportation. Dismantling and set-up can be accomplished within minutes, saving time and guaranteeing user friendly handling.

The RFID Xplorer is designed to deliver high-end results, such as the key characteristics for a tag. It can easily be applied for tag frequency sensitivity, communication range and backscatter measurements. The device operates within a frequency range from 800 MHz to 1 GHz and the measurement speed achieved, using an appropriate computer running the Xplorer measurement software, is below 1 second per frequency. In the reader performance and conformance tests the signal is done in real-time with no limitation of the recording time.

The CISC Semiconductor leadership in both standardization organizations ISO/IEC and GS1® EPCglobal®, more than 10 years' experience in RFID testing ensure that the results comply with the latest industry standards and guarantee a reliable product that can easily be applied and operated by customers.

The device is designed for open area tests and as a high-precision solution for measurements in an RF controlled environment using a portable or fixed RF test chambers. The system is supplied with software and a reference tag for self-calibration. The test equipment is controlled using a graphical user interface (GUI) with an additional application programming interface (API) for the development of user-defined test sequences within standard development environments.

For more information please log on to our website or visit us at either Euro ID (Booth# B-04 16) in Frankfurt, Germany between the 5th and 7th November or at RFID Journal Live (Booth# 12) in Sao Paulo, Brazil on 6th and 7th November. Appointment inquiries are welcomed under www.cisc.at/contact.
CISC Semiconductor GmbH
CISC Semiconductor GmbH is a design and consulting service company for industries which develop embedded microelectronic systems with extremely short Time-To-Market cycles. CISC's core competences are system design, modeling, simulation, verification and optimization of heterogeneous embedded microelectronic systems with a particular focus on products and services located in three different business units: "Automotive", "RFID+RFComm" and "Tools+Methodology".

Our customers are represented in the Semiconductor, Automotive and RFID industry.

CISC Semiconductor was founded in 1999 and is 100% privately owned. The company is managed by an international team of highest skilled experts. Our main office is situated in Klagenfurt, Lakeside Science & Technology Park, Austria.


Press releases you might also be interested in
Weitere Informationen zum Thema "Forschung und Entwicklung":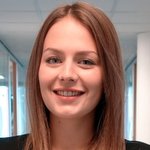 So steigert Predictive Maintenance die Produktivität
Die Pro­duk­ti­ons­hal­len von Groß­un­ter­neh­men sind nicht sel­ten mit An­la­gen und Ma­schi­nen im Wert von meh­re­ren Mil­lio­nen Eu­ro ge­füllt – In­ves­ti­tio­nen, die durch­aus als st­ra­te­gi­sche Er­folgs­fak­to­ren zäh­len. Da­mit sich die­se im vol­lem Um­fang aus­zah­len, ist es ent­schei­dend, Still­stand­zei­ten zu ver­mei­den, denn nur ei­ne ar­bei­ten­de An­la­ge ist pro­duk­tiv. Um dies zu ge­währ­leis­ten ge­winnt Pre­dic­ti­ve Main­tenan­ce, die vor­aus­schau­en­de War­tung, im­mer wei­ter an Be­deu­tung.
Weiterlesen