RAILWAY 2016: ROVICORE™ FR reinforcement helps meet fire classification requirements
ROVICORE™ FR helps to meet requirements for the hazard level (HL) under the new European fire classification standard for train materials that will enter into effect in 2016
Le Cheylard

, (PresseBox) -
Developed by Chomarat, one of the world's leading engineered textile companies, ROVICORE™ FR (Fire Resistant) is a glass fiber based reinforcement for sandwich materials that complies with the hazard level (HL) classifications under the EN 45545 standard, the new European benchmark for fire protection on railway vehicles. Parts made of ROVICORE™ FR successfully passed the FIRST tests (Flame spread, Ignitability, Rate of heat release, Smoke opacity and Toxicity of smoke) and met the most stringent certification requirements for vehicles that travel underground (metro, rapid-transit trains, sleeper trains).

"The EN 45545 standard that is being set up in Europe as of 2013 should go into effect in 2016. The aim of the standard is to minimize the probability of incipient fires and control the spread of fire in order to minimize the impact on travellers and onboard personnel. Because ROVICORE™ FR helps to meet these criteria, parts made using ROVICORE™ FR can be used on all types of railways, including underground, and on all types of train in the design of interior parts like windows, covers, trap doors, partition panels, walls, etc. Rovicore FR enables the railway market to make progress on fire safety," says Claude Chabal, RTM Product Manager at Chomarat.

ROVICORE™ FR: a solution for fire-resistant composite parts manufacturing

ROVICORE™ FR (Fire Resistant) is the latest addition to the ROVICORE™ line, providing a solution for the manufacturing of fire-resistant composite parts. It is dedicated more specifically to interior components for railway vehicles and for construction. ROVICORE™ FR has a core that is halogen free to minimize the toxicity of smoke in case of fire.

Like all the other products in the line, ROVICORE™ FR is especially adapted to closed mold processes, including RTM and RTM Light. Its specific core construction makes it especially effective in low-pressure injection processes.

Maintains all the properties of the ROVICORE™ reinforcements


ROVICORE™ FR's excellent deformability and elongation properties make it suitable for creating complex parts.
Thanks to the strength and compressibility of the core material, ROVICORE™ FR is adaptable for variable thicknesses in composite parts.
The core is highly permeable, facilitating rapid resin flow
- No "filtering" of fillers
- Uniform wet-out throughout the reinforcement

www.chomarat.com
CHOMARAT Textiles Industries
Established in 1898, Chomarat is an independent industrial group and a leading player in the textile field. It relies on an international network in the field of composite materials and engineered textiles, and has industrial sites worldwide - Europe, the Mediterranean basin, the United States and Asia - to support the development of international groups.

The Group leads a bold innovation strategy by investing in new technologies and entering into research partnerships with universities worldwide.

To meet its customer's requirements, Chomarat develops robust technical expertise that is based on a wealth of knowledge. Chomarat's teams provides support for the Group's customers in the most innovation-oriented sectors, like automotive, aerospace, sports, energy, boating, protection, building & construction and civil engineering, and also in markets requiring creativity and expertise, like luxury goods.
Press releases you might also be interested in
Weitere Informationen zum Thema "Produktionstechnik":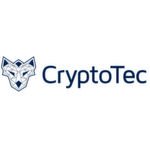 Cryptotec überwacht Lieferkette in Echtzeit
Über neue GSM-Sen­so­ren und Block­chain-Tech­no­lo­gie er­mög­licht Cryp­to­tec die Über­wa­chung von Pro­duk­ten wäh­rend der ge­sam­ten Lie­fer­ket­te. Die In­for­ma­tio­nen im Track-&-Tra­ce-Sys­tem wer­den da­bei in Echt­zeit über­tra­gen.
Weiterlesen