New MSearchGroove Special Report Series: Personalization and Content Discovery Will Drive the Mobile Internet
ChangingWorlds' Chief Scientist and Leading Analyst Launch Personalization Thought Leader Column
Dublin, Ireland

, (PresseBox) -
ChangingWorlds' Chief Scientist Prof. Barry Smyth, together with Peggy Anne Salz, leading industry analyst in the area of mobile search and content discovery technologies, today introduced the first in their new series of Thought Leadership articles focused on personalization and content discovery for the mobile Internet.

Since its inception, ChangingWorlds has pioneered the intelligent delivery of personalized content to ensure the delivery of the right content to the right user. The company's track record, which includes over 50 deployments of its dynamic personalization technology worldwide, speaks for itself.

In addition to his role at ChangingWorlds, Prof. Smyth is a leading researcher on the topic of personalization technologies for mobile information access and a recognized expert in the area of artificial intelligence & advanced personalization. His work has won numerous international awards and has been widely published. Salz, the chief analyst and publisher of MSearchGroove, an online source of analysis and commentary on mobile search, content discovery, and mobile advertising, is a brave new voice in the mobile content industry. Internationally recognized for her in-depth research and reports in this area, she speaks regularly at industry conferences on the topics of mobile search, content discovery, social media and personalization.

The combination of Prof. Smyth's expertise and the media profile enjoyed by Salz and her online destination will ensure that this Thought Leadership series becomes an essential read for mobile executives and the mobile industry at large.

The first in this series of quarterly articles from Prof. Smyth is titled 'Overcoming Subscriber Interaction Costs Using Personalization to Increase the Value of the Mobile Internet.' This column examines the hidden interaction costs associated with surfing and exploring the Mobile Internet and concludes that these costs - a sum of the time and effort required by subscribers to access the relevant content they demand - are prohibitive, frustrating, and threaten the future of mobile data usage worldwide.

Granted interaction costs cannot be listed as a line-item on the monthly bill consumers receive from their mobile operators, but they are nonetheless a drain on users' time and attention resources. Unable to access relevant mobile content quickly and easily, users may avoid exploring the wealth of mobile content at their finger tips, a behavior that would hardly bode well for mobile operators and content providers.

According to Prof. Smyth, recognizing the role that both monetary and interaction costs play in the mobile Internet experience is critical if mobile operators and other companies in the business ecosystem are to successfully adapt their business models, jumpstart Mobile Internet usage and deliver value to their shareholders and to their end-customers. To this end, mobile operators must not only reduce the cost of surfing the Mobile Internet; they must address the significant interaction costs associated with accessing relevant mobile content.

As Prof. Smyth points out: "Personalizing the Mobile Internet can significantly reduce the interaction costs to deliver the right content to the right individual user - even before they expressly ask for it. Technology that automatically learns about the individual user preferences paves the way for mobile operators to provide their customers a more proactive and relevant Mobile Internet experience, whether it be browsing or searching for content, on-portal or off."

The quarterly series of Thought Leadership articles will cut through the industry hype to deliver answers around what we really mean by personalization, best-practice for the implementation of personalization strategies to deliver measurable results, and the pivotal role of personalization on mobile search, mobile advertising, and the mobile Internet content and services as a whole.

About Peggy Anne Salz

Peggy Anne Salz is the chief analyst and publisher of MSearchGroove, an online source of analysis and commentary on mobile search, mobile advertising, and social media. Her report, Mobile Search & Content Discovery-the first of its kind- establishes Salz as an authority on mobile search and content discovery technologies enabling media companies and mobile operators to monetize content and services. Her drive to spark debate about issues impacting the industry at all levels has won her international recognition as a brave new voice in the mobile content market. She has established a successful consulting career based on vision, insight, versatility, and over 15 years of industry experience.

About MsearchGroove

MSearchGroove.com (MSG) provides analysis and commentary on mobile search, mobile advertising, and social media. Through primary research and interviews with C-level executives and industry luminaries, MSG is the essential read for companies seeking ways to monetize their digital assets, drive mobile advertising revenues, and harness the power of empowered consumers.
ChangingWorlds Europe
ChangingWorlds is the global expert in the personalization of mobile Internet data and the creation of in-depth subscriber intelligence for mobile operators.

Since its inception, the company has championed and pioneered the need for the intelligent delivery of personalized content to ensure the success of the mobile Internet. These efforts have proven successful and today, after more than 50 mobile operators worldwide have implemented ChangingWorlds' patented, unique personalization solutions, the industry as a whole recognizes that personalization is a core requirement for every mobile Internet strategy. ChangingWorlds has continued to blaze the trail for personalized mobile content discovery, delivering innovative personalization solutions for mobile portal navigation, mobile search, mobile advertising, and content recommendations both on and off- portal.

ChangingWorlds' suite of personalization solutions provides targeting and personalization technology that accelerates content discovery and individualizes the user experience of the mobile Internet. Results from implementations of the ClixSmart Personalization solution, for example, have shown a significant increase of mobile Internet ARPU (Average Revenue Per User) and a 30 percent increase in mobile Internet traffic.

ChangingWorlds' customer base worldwide includes Vodafone Global, the O2 Group, T-mobile, TeliaSonera, CSL Hong Kong and Celcom Malaysia. The company employs over 135 highly qualified staff in its headquarters in Ireland (Dublin), in Malaysia (Kuala Lumpur), and in the U.S. (San Francisco).
Press releases you might also be interested in
Weitere Informationen zum Thema "Internet":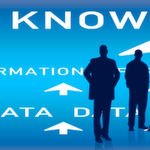 Was ist Database as a Service (DBaaS)?
Bei Da­ta­ba­se as a Ser­vice han­delt es sich um ei­nen cloud­ba­sier­ten An­satz zur Ver­wal­tung und Spei­che­rung von Da­ten. Ein Cloud-Pro­vi­der stellt re­la­tio­na­le oder nicht-re­la­tio­na­le Da­ten­ban­ken be­reit, auf die der Nut­zer über das Netz­werk zu­g­rei­fen kann. Die Ab­rech­nung er­folgt nut­zungs­be­zo­gen.
Weiterlesen