CEVEC again successful in challenge to Crucell patent
Cologne, Germany

, (PresseBox) -
CEVEC Pharmaceuticals GmbH, the specialist supplier for human expression technologies, today announced that an opposition to a patent owned by Crucell N.V., Leiden, Netherlands (Euronext, NASDAQ: CRXL, Swiss Exchange: CRX), before the European Patent Office was again successful. This is the second time within a year that the Opposition Division of the European Patent Office (EPO) has restricted a patent on Crucell's PER.C6 cell line.

In the recently granted Europatent 1161548, Crucell tries to strengthen the patent protection surrounding its PER.C6 cell line used as a human expression system. The Opposition Division of the EPO has restricted this patent. The product claim now only relates to immortalized human embryonic retinal cells comprising a gene for monoclonal antibodies or erythropoietin. It does not protect cells used for producing human or viral proteins. This means that Crucell's attempt of indirectly achieving extended product protection for its PER.C6 cell line as comprehensive expression system has failed.

"The marketing of CEVEC's human expression technology is completely independent of this opposition proceeding, however. At no point was successful opposition necessary for the marketing of the CAP technology," emphasizes Dr. Christoph Volpers, Chief Operating Officer of CEVEC Pharmaceuticals.

Yet the result of the opposition case has appreciable strategic importance for the growing market for human biotechnological production systems. CEVEC had already succeeded in an earlier opposition to Crucell's EP patent 833 934. In both the proceedings, CEVEC was represented by Munich patent attorneys Dehmel & Bettenhausen.
CEVEC Pharmaceuticals GmbH
CEVEC is one of the very few specialist suppliers in the world for efficient human expression technologies. Among the company's most important developments are the CAP and PIOS technologies for industrial manufacture of biopharmaceuticals (for example, proteins and antibodies). The production of human proteins in human expression systems is becoming more and more important. CEVEC proceeds on the belief that in future many biologicals used in research and medicine will be preferentially produced in human cell lines. CEVEC's innovative CAP and PIOS technologies are particularly suitable for this purpose, since the underlying expression technologies are based on normal human cells. The qualitative and regulatory standards required for therapeutics are strictly observed from cell isolation to production of manufacturing-grade cell lines.
Press releases you might also be interested in
Weitere Informationen zum Thema "Forschung und Entwicklung":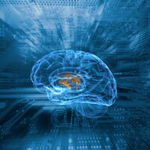 So funktioniert verteiltes Lernen mit TensorFlow
Das qu­ell­of­fe­ne Ten­sor­F­low von Goog­le ge­hört mitt­ler­wei­le zu den an­ge­sag­tes­ten Frame­works für die Pro­gram­mie­rung Neu­ro­na­ler Net­ze, De­ep-Lear­ning-Mo­del­le so­wie an­de­re Ma­chi­ne-Lear­ning-Al­go­rith­men. Wie ge­lingt der Ein­s­tieg mit Ten­sor­F­low und was leis­tet die jüngs­te Ver­si­on 1.5?
Weiterlesen