CT-DECT Headset/Ex the First Communications System With Integrated Duplex Digital Wireless Device for Potentially Explosive Areas
Rödermark

, (PresseBox) -
The world's first ATEX explosion-proof (intrinsically safe) digital wireless device integrated into a heavy-duty headset is now available from CeoTronics. It enables full-duplex digital communications for up to 5 mobile subscribers in potentially explosive environments and has a range of up to 150 m, depending on local conditions. Channel selection is done automatically via the headsets. DECT technology guarantees secure, interference-free communications.Duplex communications are possible for up to 5 mobile subscribers per group in an ATEX environment with the CT-DECT headsets – without the need for PTT, activating a VOX function, or constantly adapting a VOX function to fluctuating noise levels. Both hands are always free to perform the actual task. All coworkers are accessible at all times and can call for help or pass on important information when it's needed, not just when the transmitter channel is unoccupied – when it could be too late!

Better communications for greater worker safety

Improved communications technology improves worker safety; there are fewer accidents caused by a lack of or poor communications. The work process is accelerated through better coordination and consultation. Fewer accidents and blunders reduce the costs of repairing and maintaining expensive machines and systems.

Target groups for the new CT-DECT Headset/Ex are the chemical and petrochemical industries, power plants, oil platforms and production facilities, pipeline inspection teams, crews on oil and gas transportation ships, and plant firefighting teams.

Protection class: II 2 G Ex ib IIB T4

The headset provides protection from harmful noise in the surroundings while enabling communications in noisy environments. It can be ordered in behind-the-neck/over-thehead variants and versions with helmet adapters. The headset is equipped with either a noise-canceling boom microphone with windscreen or a throat microphone.

Integration of CT-DNR (digital noise reduction) allows for communications even in extremely noisy areas. The CT-DECT Headset/Ex is designed as an intrinsically safe device in accordance with European standards EN 60079-0:2000 and EN 60079- 11:2007 and corresponds to protection class "II 2 G Ex ib IIB T4."The headset is largely made of nonconductive plastic. It has been constructed to prevent unacceptable electrostatic charging when used as intended (gas group IIB).

Easily replaceable rechargeable battery in ear cup for 10 hours of continuous operation

Power is supplied via a state-of-the-art lithium-polymer rechargeable battery permanently mounted in the right ear cup and enabling approx. 10 hours of continuous operation (continuous transmission/reception). The cup battery can be replaced via the plug connector, cutting downtime to a minimum. The maximum transmit power is at a safe level of 500 mW. The EC type approval certificate (certificate no. TÜV 07 ATEX 552822 X) from TÜV NORD can be requested at any time from CeoTronics.

ATEX-certified products, production, and QA system

ATEX certification of individual products virtually demands that the manufacturer's production and quality assurance processes are ATEX-certified. This has been the case at CeoTronics for more than six years already. "We prepared ourselves thoroughly for the ATEX directive 94/9 EU at the right time and can now offer our customers a sufficiently large selection of different explosion-proof systems. We are currently unaware of any competitors with an equally large selection of different systems," said Stefan Felke, who is responsible for ATEX certification as technology division manager at CeoTronics. The large range and the early availability of different systems have made CeoTronics unrivalled leaders in this area. Other listening/speaking systems will be certified gradually to reinforce this leading position.

CeoTronics is the market leader in analog and digital communications systems, mobile wireless networks, and wireless accessories for rugged applications. With numerous subsidiaries and customer consultants in the sales force, CeoTronics is represented in 30 countries and has strong partners in all CT priority markets.
Press releases you might also be interested in
Weitere Informationen zum Thema "Kommunikation":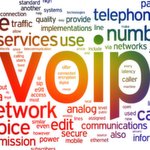 Sanfte Migration: so gelingt der Umstieg auf VoIP
Die gu­te al­te ISDN-Tech­nik ist in die Jah­re ge­kom­men. Die gro­ßen Pro­vi­der pla­nen seit Jah­ren ei­nen Tech­no­lo­gie­wech­sel und dro­hen dem Kun­den bei Mis­sach­tung die­ser Ent­wick­lung mit Ab­schal­tung der al­ten Tech­no­lo­gie. Doch das An­ge­bot an VoIP-TK-An­la­gen ist groß – wor­auf soll­te man al­so ach­ten, wenn man sich auf die neue Tech­nik ein­lässt? Und wie ge­lingt der Um­s­tieg?
Weiterlesen