The press service for journalists and influencers in the technological sector
Reverse Logistics GmbH

BoxId: 107643 – First quarter of 2007 completed with a sales increase of 63%
Press release BoxID: 107643 (Reverse Logistics GmbH)
Reverse Logistics GmbH
Karl-Hammerschmidt-Str. 36
85609 Dornach
http://www.rev-log.com
Contact person
Olaf Meier
+49 (89) 49049-400
Recommend First quarter of 2007 completed with a sales increase of 63% press release
QrCode
What its a QR code?
Three steps: Scanning of a QR code: Find your way to a press release without typing. Use the QR code on the print version of a press release to get redirected to the corresponding page on PresseBox.
How does scanning a QR code work? Just follow these simple steps.
Everything you need is an internet-enabled mobile phone or smartphone with a built-in camera and a QR code reading software.
QR stands for Quick Response - with one step you can quickly reach a website. QR codes work like bar codes, which you can find on your milk carton, for example. A software decrypts the QR code and directs you to a web page - so you do not even need to know the web address to reach it.
Download and print your digital press kit now
Please send the following information to my email address:
*) Please confirm your email address to get daily information about new releases with PresseMail.
First quarter of 2007 completed with a sales increase of 63%
Reverse Logistics GmbH
CCR Logistics Systems AG seated in Dornach near Munich is the specialist in the management of take-back systems. As an international Business Process Outsourcing Partner for industry and trade, CCR develops take-back systems with full-coverage logistics processes and IT - supported reporting and clearing. CCR Logistics Systems AG is a subsidiary of the Reverse Logistics (Group) GmbH. The Reverse Logistics Group (RLG) is specialist for reverse logistics. Subsidiaries and affiliated companies of RLG are leading in running take back systems for products and packaging in Europe. Comprehensive logistics processes and IT supported reporting and clearing are core competences of the group. More than 2,000 customers from industry and commerce rely on solutions from RLG, among them renowned and well-known companies such as the Volkswagen group, the BMW group, Toyota, Porsche OSRAM, Red Bull, Woolworth, Hakle, Deichmann and Johnson Controls but also well-known companies from the pharmaceutical sector like ratiopharm and Boehringer Ingelheim.
You may also be interested in
Additional information on the topic of "Intralogistics"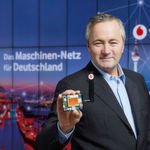 Vodafone und Telekom kämpfen um die Vorherrschaft für das Maschinennetz
90 Prozent des Vodafone-LTE-Mobilfunknetzes soll ab sofort NarrowBand-IoT beherrschen. Auch Konkurrent Telekom treibt den Ausbau des Maschinennetzes voran. Als zukunftsträchtige Technologie wird NB-IoT auch in den kommenden Mobilfunkstandard 5G integriert sein – und soll für Umsätze mit Internet-of-Things-Anwendungen sorgen.
Read more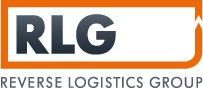 Company address
Reverse Logistics GmbH

Karl-Hammerschmidt-Str. 36

D

-

85609

Dornach