New radar technology brings advantages for Eurofighter missions
Cassidian proves capabilities of a new e-scan radar demonstrated by simulation study / Significant enhancement of mission success and safety of pilots
Unterschleißheim

, (PresseBox) -
Cassidian, the defence and security division of EADS, has demonstrated, in a simulation study, the operational advantages of the Eurofighter's future e-scan radar and has introduced the first pilots to the particular features of this technology.

The two-year study was carried out under contract to the military procurement office, which is the Bundeswehr's Federal Office for Equipment, Information Technology and Use (BAAINBw), in cooperation with IABG GmbH in Munich/Ottobrunn. For several years, IABG has been operating a man-in-the-loop simulator (MILSIM) to simulate realistic mission scenarios for German Air Force aircraft, such as the Eurofighter. The objective of the study was to compare, under realistic conditions, the new electronic beam scanning radar technology with the radar currently in use, which is based on mechanical antenna control. The results were intended to be used to demonstrate the technical und operational advantages of the e-scan radar with wide field of regard and to develop options for improvement of the future behaviour of the pilots during missions.

"Our e-scan software has demonstrated that target detection is much better and target tracking more stable with the new technology, which means that both mission success and safety of pilots can be enhanced," explains Elmar Compans, Head of the Sensors & Electronic Warfare unit at Cassidian.

In contrast to conventional radars, an e-scan radar onboard the Eurofighter can perform several tasks practically simultaneously. The term "e-scan" results from the fact that the radar beam is basically steered electronically. Unlike traditional radars with mechanical steering, the transmitting energy does not originate from a central transmitter, but is generated by more than 1,000 transmit/receive modules (TRM). Operating the largest European assembly line for such radar modules, Cassidian is the pioneer of this technology in Europe.
Airbus Defence and Space
Cassidian, an EADS company, is a worldwide leader in global security solutions and systems, providing Lead Systems Integration and value-added products and services to civil and military customers around the globe: air systems (aircraft and unmanned aerial systems), land, naval and joint systems, intelligence and surveillance, cyber security, secure communications, test systems, missiles, services and support solutions. In 2010, Cassidian - with around 28,000 employees - achieved revenues of € 5.9 billion. EADS is a global leader in aerospace, defence and related services. In 2010, the Group - comprising the Divisions Airbus, Astrium, Cassidian and Eurocopter - generated revenues of € 45.8 billion and employed a workforce of more than 121,000.

CASSIDIAN - Defending World Security

Press releases you might also be interested in
Weitere Informationen zum Thema "Sicherheit":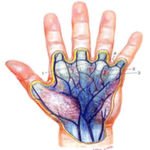 Die Grundlagen für den Handvenen-Scanner von Fujitsu
Bio­me­trie di­ent der Au­then­ti­fi­zie­rung. Bei der bio­me­tri­schen Iden­ti­fi­ka­ti­on soll im funk­tio­nie­ren­den Ideal­fall je­de re­gi­s­trier­te Per­son an­hand von bio­me­tri­schen Merk­ma­len ein­deu­tig iden­ti­fi­ziert wer­den. Da­für wer­den zum Bei­spiel die Merk­ma­le von Au­gen oder Fin­ger­kup­pen her­ge­nom­men. Und was un­ter­schei­det in­ne­re von äu­ße­rer Bio­me­trie? Bei Fu­jit­su liegt die Ant­wort auf der, nein, in der Hand.
Weiterlesen