CASSIDIAN has developed the most powerful ground surveillance radar worldwide
Development of the "BÜR" radar successfully completed / The new radar system closes a gap in the German Army's capabilities
Unterschleißheim

, (PresseBox) -
Cassidian, the defence and security division of EADS, has developed the world's most powerful radar for battlefield surveillance for use by the German Armed Forces. Owing to a combination of the latest technologies, this ground surveillance radar under the German Army designation "Bodenüberwachungsradar" (BÜR) can track movements on the ground, in the air close to the ground and over water, with previously unattainable precision, speed and reliability.

After being accepted by the German Federal Office of Defence Technology and Procurement (BWB) and a supplementary testing by the army, the ground surveillance radar development project was successfully completed with the delivery of two system demonstrators and a set of mobile workshop equipment. This proves the feasibility of the system and shows that the precondition for the planned procurement of 48 production BÜR systems are met.

"The BÜR system represents a quantum leap in the area of battle field surveillance," explained Dr. Elmar Compans, Head of Cassidian's Sensors & Electronic Warfare unit. Compans said, "With this, the German Army can close a gap in its capabilities in the area of intelligence gathering and reconnaissance, thus significantly increasing its performance and the protection of its soldiers."

The BÜR system is based on the latest electronic scan control technology "AESA" (Active Electronically Scanned Array), which opens up completely new possibilities for detection and surveillance. Thanks to delay-free electronic beam scanning, the radar can perform multiple reconnaissance tasks at the same time, thus achieving a much greater level of efficiency and reliability in comparison to mechanically scanned radars. Each BÜR system can therefore assume the tasks of several conventional radars.

BÜR will be installed for mobile use on the DINGO 2 armoured vehicle manufactured by the Munich-based company Krauss-Maffei Wegmann. Operation of the system and the radar is fully effected from the protected interior of the vehicle, without the crew having to leave the vehicle. The high performance of the radar is largely due to the great number of transmitter and receiver (T/R) modules in the antenna, which are made from special HF-capable materials and are developed and manufactured at Cassidian's Ulm site under clean-room conditions. Cassidian is the pioneer of this technology in Europe.
Airbus Defence and Space
Cassidian, an EADS company, is a worldwide leader in global security solutions and systems, providing Lead Systems Integration and value-added products and services to civil and military customers around the globe: air systems (aircraft and unmanned aerial systems), land, naval and joint systems, intelligence and surveillance, cyber security, secure communications, test systems, missiles, services and support solutions. In 2010, Cassidian - with around 28,000 employees - achieved revenues of € 5.9 billion. EADS is a global leader in aerospace, defence and related services. In 2010, the Group - comprising the Divisions Airbus, Astrium, Cassidian and Eurocopter - generated revenues of € 45.8 billion and employed a workforce of more than 121.000.

CASSIDIAN - Defending World Security

Press releases you might also be interested in
Weitere Informationen zum Thema "Sicherheit":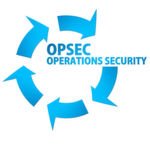 Was ist OPSEC?
Un­ter OPSEC (Ope­ra­ti­ons Se­cu­ri­ty) ver­steht man im IT-Um­feld die Sum­me von Pro­zes­sen und St­ra­te­gi­en zum Schutz kri­ti­scher Da­ten. OPSEC ba­siert auf fünf ite­ra­ti­ven Teil­pro­zes­sen, die es nach­ein­an­der zu durchlau­fen gilt. Ur­sprüng­lich stammt der Be­griff OPSEC aus dem mi­li­täri­schen Be­reich.
Weiterlesen