Power Roadster: Carlsson CK50
Merzig

, (PresseBox) -
.
- Carlsson CK50 based on the SL 500 with 435 HP/600 Nm
- Top speed 293 km/h, acceleration 0-100 km/h in 5.1 seconds
- Intelligent electronic C-Tronic® SUSPENSION lowering gear
- Light forged metal wheels from the 1/16 Ultra Light series

For the newly-arrived, comprehensively reworked Mercedes SL, Carlsson Autotechnik GmbH in Merzig can already offer an individualisation programme - transforming the SL 500 into the Carlsson CK50.

Coming on strong: the Carlsson CK50 engine kit

Specially developed by Carlsson for the current 5.5 Litre V8, the CK50 engine kit, which includes the adaptation of the electronic control unit, allows the elegant roadster to accelerate from 0-100 km/h in 5.1 seconds. Following their boost by Carlsson, the output and torque data are quite impressive: 435 HP/ 320 kW (standard model: 388 HP/ 285 kW) at 6000 rpm. The torque of the tuned V8 is 600 Nm/ 2800-4800 rpm (electronically regulated), the top speed is 293 km/h thanks to the Vmax delimiter, with acceleration from 0-100 km/h in just 5.1 seconds. In short, the CK50 engine kit has more than enough output and torque for any situation! Support for its output comes in the form of the CK50 kit's exhaust gas system, which has been individually adapted to optimise the flow of exhaust gases. The exhaust gas back pressure is reduced with the help of sports middle and rear exhaust silencers made of corrosion-resistant stainless steel and developed by Carlsson's own engineers. Four polished exhaust tailpipes bear witness to the additional performance of this SL.

Naturally, Carlsson can also provide the appropriate performance enhancements for versions of the SL with other engines in them - extending right up to the CK65, which has over 700 HP and a torque of 1100 Nm. In all these performance enhancements, the Carlsson engineers are constantly on the lookout to ensure that the tolerance limits of the engine components are not exceeded, so as to avoid any damage. Equally, all engines that have been tuned by Carlsson still comply with all the regulations concerning exhaust fumes.

Aerodynamics, Carlsson style: first-rate appearance meets sporty presentation

Good aerodynamics in a car will have a positive effect on its driving and safety. Discreet but highly-efficient Carlsson components round off the appearance of this SL, cleverly adding a sporting touch. For vehicles with an AMG styling package, Carlsson is offering a length-adjustable front spoiler lip, made of PUR in original equipment manufacturer quality or of carbon, which is used as a material in motor sports. Further visual highlights are provided by the grille inserts made of electropolished stainless steel for the air inlets, and by the air outlet gill vents with carbon supports. Also for vehicles with AMG styling, Carlsson builds into the rear apron a diffusor insert made of PUR, with an air conduction system made of carbon. For the standard rear apron with AMG styling, Carlsson offers grille inserts made of electropolished stainless steel. A spoiler at the rear creates greater downward impetus, thus ensuring greater stability at high speeds.

The electronic C-Tronic® SUSPENSION lowering gear

Carlsson also provides electronic C-Tronic® SUSPENSION lowering gear for the SL, which lowers the vehicle approximately 30 mm further - thus giving the roadster a visibly sportier appearance and ensuring a lower centre of gravity,.
This C-Tronic® SUSPENSION reacts intelligently to the actual road conditions. On a poor stretch of road, or in the event of persistently heavy compression, the height of the vehicle is automatically readjusted to ensure that the necessary reserve of spring travel required for preserving driving comfort is maintained. Even at speeds in excess of 120 km/h, the suspension travel remains sufficient at all times because the C-Tronic® SUSPENSION respects the maximum depth permissible for the standard model - in other words, the minimum vehicle level.
Reduced body roll and a much greater agility in handling lead in turn to a significant increase in driving pleasure. At the same time, with less air flowing beneath the vehicle, there is a reduction in aerodynamic drag and lift.

The 1/16 Ultra Light high tech forged wheel

The surface of the 1/16 Ultra Light multi-spoke wheel is polished to a high-gloss finish and coated with highly-transparent protective lacquer. The sides of the spokes are brush-finished and create an elegant contrast to the surface.

Multi-spoke designs are ideal for the optimisation of weight. The even distribution of the spokes means that forces acting upon the wheel are directed into the wheel spider as efficiently as possible. Thus an oversized thickness is avoided and the ideal wheel weight achieved. Stat-of-the-art forging technology ensures a saving in weight of approximately 38% as opposed to cast wheels of comparable wheel load and dimensions. Due to the denseness of the metal, discharged forces are transmitted onward more evenly than in a cast wheel. The unsprung masses at the wheel suspensions are kept as low as possible, and as a result the wheels tramp less. This is why Carlsson's forged wheels guarantee a noticeable improvement in driving comfort over conventional light metal wheels, and this can be felt particularly clearly on an uneven road surface.

Carlsson's forged Carlsson 1/16 Ultra Light wheel is available for the SL in the following sizes: 8.5 x 19", 8.5 x 20" and 9.5 x 20" (VA+HA) and 10 x 19" and 11 x 20" (HA only). A typical 20" combination would consist of 9.5 x 20" at the front and 11 x 20" at the rear, with 255/30 and 305/25 tyres respectively.

A chic interior ambience

Available in the colour of your choice, elegant car mats made of soft velour add considerably to the appeal of the cockpit of the SL. The extension of the speedometer to go up to 360 km/h demonstrates that there is far greater potential slumbering under the bonnet than you'll find in the regular model. Naturally, Carlsson can modify the vehicle's interior to suit individual wishes. And with fine leather fittings, multimedia components and much more available, there are barely any limits to the remodeling possibilities. This elite car manufacturer breathes life into dream cars for customers from all over the world. Further information concerning our exclusive tuning programme for Mercedes-Benz vehicles can be obtained directly from Carlsson in Merzig, via the Carlsson distribution network or from any Mercedes-Benz dealer. Press access available at www.carlsson.de . Login: press/press.
Press releases you might also be interested in
Weitere Informationen zum Thema "Fahrzeugbau / Automotive":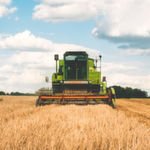 Digitale Plattformen in der Landwirtschaft
Im Rah­men ei­ner Stu­die hat sich die PA Con­sul­ting Group mit dem Stand der Di­gi­ta­li­sie­rung im Agrar­sek­tor be­fasst. Dem­nach sind vor al­lem Tech­ni­ken zur Pro­duk­ti­vi­täts­s­tei­ge­rung durch Da­ten­er­fas­sung und in­tel­li­gen­te Al­go­rith­men ge­fragt.
Weiterlesen