Lenses from Carl Zeiss Withstand Stress Test
Professional test under extreme conditions in the environmental lab
Oberkochen

, (PresseBox) -
Carl Zeiss tests under extreme conditions in the company's DAR-accredited environmental lab the prototypes of its ZF standard lenses and industrial lenses. The lenses must endure the effects of shocks, vibrations and large tolerance ranges for temperature and humidity.

"With the stress tests, the environmental lab ensures the quality, durability and long service life that are valued by ZEISS customers around the world," says Udo Schellenbach, Sales Manager at Carl Zeiss. "After all, in industrial use the optics are frequently exposed to permanent vibrations, e.g. from the machines."

Passing the test

The test engineers developed a more rugged test specifically for the ZF-I lenses. A Makro-Planar T* 2/100 ZF-I equipped with fixing screws for focus and aperture was used for the test. This test was intended to check the durability of the lens against vibrations that are both longer and harder than usual. Instead of the standard half hour per axis, the lens was now subjected to a full 12 hours of random vibrations. The acceleration was 2.03 g instead of 1.6 g. The focus of the lens, and the optical performance (here the modulation transfer function, MTF) were measured before and after the test to determine usability in practice.

Even after hours of vibrations, there was no verifiable change to the back focal distance. The optical elements of the lens remained stable in their position and the focus was also unaffected in its one-time setting despite the multiple amplified vibrations.

Stress parameters in the environmental lab

All standard tests comply with the DIN ISO 9022 and SPA 10.003 standards. The lenses must withstand the following tests:

Temperature/humidity:

-A temperature shock from +70°C to -40°C at 5K/min
-Five additional temperature shocks from -25°C to +40°C at 20K/min
-A temperature progression from +55°C to -20°C at 0.5K/min

Shocks:

-Three 6 ms, 30 g shocks per axis and direction
-Three 1 ms, 100 g shock in the longitudinal axis

Vibration:

-30-minute, 20-500 Hz, 1.6 g vibration in each axis

The ZF industrial lenses are primarily used in machines and industrial systems. In conjunction with high-resolution area and line scan cameras up to a line length of 43 mm, they help to monitor and control industrial processes. ZEISS lenses are used for a wide range of applications: from high-speed photos of crash tests to the inspections at various production sites, from sorting facilities for recyclable materials to highly accurate photogrammetry.
Carl Zeiss AG
The Carl Zeiss Group is an international leader in the fields of optics and optoelectronics. In fiscal year 2010/11 the company's approx. 24,000 employees generated revenue of about 4.237 billion euros. In the markets for Industrial Solutions, Research Solutions, Medical Technology and Consumer Optics, Carl Zeiss has contributed to technological progress all over the world for more than 160 years and enhances the quality of life of many people around the globe.

With its innovative technologies and leading-edge solutions, Carl Zeiss is successful in the fields of Semiconductor Manufacturing Technology, Industrial Metrology, Microscopy, Medical Technology, Vision Care and Consumer Optics/Optronics. Carl Zeiss is represented with around 30 production and over 50 sales and service sites in more than 30 countries worldwide. Carl Zeiss AG is fully owned by the Carl Zeiss Stiftung (Carl Zeiss Foundation). Founded in 1846 in Jena, the company is headquartered in Oberkochen, Germany.
Press releases you might also be interested in
Weitere Informationen zum Thema "Optische Technologien":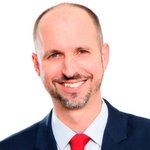 Blockchain-Technologietrends 2018
In den Be­rei­chen Smart Ho­me, Smart Ci­ty und In­du­s­trial-IoT stellt die Ver­wal­tung der Da­ten­men­gen vie­le Un­ter­neh­men und In­sti­tu­tio­nen vor gro­ße Her­aus­for­de­run­gen.
Weiterlesen