caprotec bioanalytics announces launch of new Stauro caproKitTM for signal transduction research and drug development
Berlin

, (PresseBox) -
caprotec bioanalytics GmbH announced today the commercial launch of its Stauro caproKitTM, enabling the discovery, identification and characterization of proteins interacting with staurosporine.

Staurosporine, originally isolated from the bacterium Streptomyces staurosporeus, is a potent inhibitor of many protein kinases and widely used for research purposes, e.g. as an inducer of apoptosis, the process of programmed cell death.

"The Stauro caproKit is a new and innovative tool for researchers interested in analyzing the kinome in complex biological samples" stated Dr. Hubert Köster, CEO of caprotec bioanalytics. "Our data demonstrate that the Stauro caproKit provides a significant reduction of sample complexity with the associated benefits for mass spectrometric protein identification."

"The launch of the Stauro caproKit was in response to our customers' needs and feedback and we are quickly fulfilling orders," continues Dr Köster, "The release of the Stauro caproKit represents our third consecutive caproKit launch since the beginning of this year and clearly demonstrates that we have made significant progress in establishing ourselves as a provider of valuable research tools in the life science market place. Additional caproKits are under development and will be released in the third quarter of this year."

The Stauro caproKit represents the third kit launch this year for caprotec, the first two being the SAH caproKit to investigate SAM/SAH binding proteins, and the cAMP caproKit to investigate cAMP / PKA / AKAP?dependent signal transduction.

Each of the company's caproKits are based on caprotec's proprietary Capture Compound Mass Spectrometry (CCMS) technology, a novel and direct way to investigate small molecule ? protein interactions resulting in a significant functional reduction of proteome complexity. Capture CompoundsTM enable the direct isolation and identification of proteins including membrane proteins out of any complex biological sample. The product provides ample flexibility in terms of starting material and up? and downstream processes, allowing for an easy integration in existing protocols.

The new Stauro caproKits will be presented at the ASMS Conference on Mass Spectrometry in Philadelphia, PA May 31 to June 4, where caprotec is exhibiting and presenting a poster entitled: 'CCMS - A unique technology enabling improved in?depth proteomic analysis and drug development through functional isolation of sub?proteomes'.
caprotec bioanalytics GmbH
caprotec bioanalytics GmbH is a Berlin?based biotech company focusing on the commercialization of its proprietary Capture Compound Mass Spectrometry (CCMS) technology. The core of the CCMS technology consists of small, tri?functional molecules called capture compounds(TM) (CCs). They enable a targeted isolation of proteins directly from complex biological samples. After isolation the captured proteins are identified and characterized by mass spectrometry. Providing a state?of?the?art platform for the isolation and analysis of proteins from complex mixtures, the CCMS technology has enormous potential in proteomics, drug development and the development of biomarkers. The technology is protected by a broad patent portfolio.

caprotec bioanalytics was founded in 2006 by Prof. Dr. Hubert Köster, a long?experienced innovator and serial entrepreneur in the field of biotech. His track records include the foundation of Biosyntech, the first biotech company in Germany, the co?foundation of Milligen/Biosearch and the foundation of Sequenom Inc. As CEO and President of Sequenom he was responsible for one of the most successful US biotech IPOs at the NASDAQ.

After closing a financing round of EUR 6 million caprotec bioanalytics started operations in January 2008 in Berlin?Adlershof. The company is supported by an international scientific advisory board including one Nobel Laureate.
Press releases you might also be interested in
Weitere Informationen zum Thema "Biotechnology":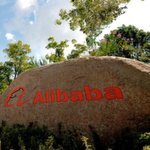 Alibaba und Mediatek verkünden IoT-Kooperation
Der Chip-Ent­wick­ler Me­dia­tek und Chi­nas IT-Gi­gant Ali­ba­ba bün­deln ihr Know-How. Mit der Zu­sam­men­ar­beit wol­len bei­de Un­ter­neh­men den Auf­bau ei­nes sprach­ge­steu­er­ten Öko­sys­tems für in­tel­li­gen­te Haus­tech­nik for­cie­ren.
Weiterlesen