caprotec bioanalytics Announces Collaborative Research Agreement with Bayer CropScience
Berlin/Burlington, MA,

, (PresseBox) -
caprotec bioanalytics GmbH announced today that it has initiated a research collaboration with Bayer CropScience. Under the collaborative research agreement, caprotec will use its proprietary CCMS (Capture Compound Mass Spectrometry) technology to profile the interactions of one of Bayer CropScience's undisclosed new active ingredients in the relevant biological system.

"We are very excited about the opportunity to collaborate with Bayer CropScience applying our CCMS technology in the field of agrochemicals to discover the target protein and the mode of action, allowing subsequent structural optimization," said Dr. Hubert Köster, CEO of caprotec.

"CCMS permits the direct isolation of the agrochemical-specific subset of proteins from a complex biological sample in an unbiased way. Due to the functional enrichment of the proteins and their covalent attachment to the Capture Compounds, CCMS also identifies low abundant and weakly interacting proteins. Direct interaction of the small molecules to the proteins can be confirmed as well. The CCMS process is carried out in solution so that even membrane proteins like ion channels and GPCRs from whole intact cells can be identified. CCMS fills a crucial technological gap in the important field of functional proteomics," continued Dr. Köster.

"We were impressed by the results of a CCMS pilot study, and are now looking forward to a continuation of our successful collaboration with caprotec," stated Dr. Alexander Klausener, Head of Research, Bayer CropScience.

About Bayer CropScience

Bayer is a global enterprise with core competencies in the fields of health care, nutrition and high-tech materials. Bayer CropScience, a subgroup of Bayer AG with annual sales of EUR 6.830 billion (2010), is one of the world's leading innovative crop science companies in the areas of crop protection, non-agricultural pest control, seeds and traits. The company offers an outstanding range of products and extensive service backup for modern, sustainable agriculture and for non-agricultural applications. Bayer CropScience has a global workforce of 20,700 and is represented in more than 120 countries. This and further news is available at: www.press.bayercropscience.com.
caprotec bioanalytics GmbH
caprotec bioanalytics is headquartered in Berlin, Germany with a US subsidiary in Burlington, MA. The company focuses on the commercialization of its proprietary Capture Compound Mass Spectrometry(TM) (CCMS) technology. The core of the CCMS technology consists of small tri-functional molecules called Capture Compounds (CCs). They enable a targeted isolation of proteins directly from complex biological samples in solution. After isolation the captured proteins including membrane proteins are identified by mass spectrometry. Providing a state-of-the-art platform for the isolation and analysis of proteins from complex mixtures, the CCMS technology has enormous potential in proteomics, drug development and the development of protein biomarkers. The technology is protected by a broad patent portfolio. The company is supported by an international scientific advisory board including one Nobel Laureate.
Press releases you might also be interested in
Weitere Informationen zum Thema "Biotechnik":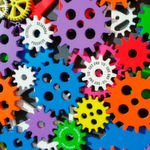 Hitachi Vantara Labs beschleunigt Modell-Implementierung
Die Hi­t­a­chi Van­ta­ra Labs ha­ben neue Funk­tio­nen zur Ma­chi­ne-Lear­ning-Or­che­s­trie­rung vor­ge­s­tellt. Sie sol­len beim Über­prü­fen, Tes­ten, Neu-Trai­nie­ren und Re-Im­p­le­men­tie­ren von Mo­del­len in Pro­duk­ti­on­s­um­ge­bun­gen hel­fen.
Weiterlesen