Caprotec bioanalytics adds two patents to its significant patent estate
Berlin

, (PresseBox) -
Caprotec bioanalytics GmbH today announced that the Canadian Patent Office has granted two Canadian patents covering the company's revolutionary Capture Compound Mass Spectrometry (CCMS) technology. CCMS offers a novel and direct way to investigate small molecule - protein interactions resulting in a significant functional reduction of proteome complexity. Capture Compounds enable to directly isolate and identify selected proteins including membrane proteins out of any complex biological sample. Another important application is to profile small molecule drug - protein interactions to discover or confirm protein drug targets and potentially side effect-causing off-target proteins. This knowledge is used for lead optimizations and risk assessment of candidate drugs to make a go or no-go decision to enter the expensive clinical trial process.

CCMS therefore will help to significantly reduce the attrition rate dramatically influencing time and cost of drug development. Canadian Patent No. 2,513,549, "Capture Compounds, Collections Thereof and Methods For Analyzing the Proteome and Complex Compositions" is covering these applications. Equivalent patents have been issued in Australia (2004206856) and Singapore (200504446-6) and have been allowed in India and are pending in all major countries. The Canadian Patent No. 2.453,434, entitled "Compounds and Methods for Analyzing the Proteome" describes Capture Compounds and methods to discover protein biomarkers for diagnostic applications. An equivalent patent has been issued in Japan (3935487) and has been allowed as a European Patent; applications are pending in major countries. "We are pleased about the allowance of these two patents, which protect our Capture Compound Mass Spectrometry (CCMS) technology. It endorses the uniqueness of this proteome analysis technology and enables us to successfully continue our technology and business development in the fields of Capture Compounds for the selected isolation/identification of proteins and to foster collaborations with the pharmaceutical industry to help developing better medicines", states Hubert Köster, Chief Executive Officer of caprotec bioanalytics GmbH.

These two new patents are additions to an already significant patent estate of the company in the fields of biopolymer syntheses, functional genomics using ribozymes and mass spectrometry-based multiplex protein expression analysis (see www.caprotec.com).

The company is involved in collaborations applying CCMS technology with pharmaceutical companies to evaluate and optimize drug candidates (see press release from May 28, 2008).
caprotec bioanalytics GmbH
Caprotec bioanalytics GmbH was founded by Prof. Dr. Hubert Köster in Berlin in 2006. The focus of the Company is on commercializing the CCMS technology developed by Prof. Köster in the areas of proteomics, drug development and development of protein biomarkers.

The Company holds a vast portfolio of 10 US and 25 international patents of which 20 are already granted (US, CA, EP, DE, GB, AU, JP, SG, IN). The technology has been validated through proof-of-principle experiments in all three fields of application. Caprotec is supported by an international scientific advisory board including a Nobel Laureate.

Press releases you might also be interested in
Weitere Informationen zum Thema "Biotechnik":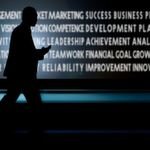 Neues Jobprofil, neue Ausbildung – KI-Manager
68 Pro­zent der Deut­schen möch­ten KI selbst er­le­ben – so ei­ne Stu­die im Auf­trag des Di­gi­tal­ver­ban­des Bit­kom. Vie­le er­le­ben KI be­reits, oh­ne es vi­el­leicht zu wis­sen: Sprachas­sis­ten­ten wie Ale­xa oder Si­ri setz­ten auf die­se Tech­no­lo­gie. Und dem­nächst kann man sich so­gar zum KI-Ma­na­ger aus­bil­den las­sen.
Weiterlesen