Changing the World with Wireless
The 6th Future of Wireless International Conference focuses on how wireless technology is shaping and enhancing lives across continents
Cambridge, UK

, (PresseBox) -
The 2014 Future of Wireless International Conference in June will look at how wireless technologies can make a positive change to peoples' lives and help address societal and global challenges. Industry experts and academics, along with leading humanitarian and international development specialists, will consider a wide range of topics from supporting economic development and improving literacy and health, to ensuring public safety, improving the sustainability of the earth's resources and cultivating entrepreneurship. The conference's strong international theme will be reflected by presentations and case studies from around the world.

The 6th Future of Wireless International Conference will be kicked off by Carolina Costa, managing director at Orange Innovation UK, who will set out the trends in global resources, demographics, economic and scientific developments that will shape the landscape over the next 20 to 30 years. Other speakers include Jonathon Porritt, Founder and Director, Forum for the Future who will present on Wireless Technology's Role in the Future of the Planet, along with Shawn Covell, VP Government Affairs for Qualcomm Wireless Reach; Simon Saunders, co-founder of Real Wireless; Steve Jones, Chair of Trustees at the Humanitarian Centre; Stuart Orr, Managing Director - Communications at Accenture; and Finbarr Moynihan, General Manager, Sales and Marketing at MediaTek. Cherie Blair, CBE, QC, Founder of the Cherie Blair Foundation for Women will also address delegates at the Future of Wireless International Conference Dinner.

The Conference is organised by Cambridge Wireless (CW) - the leading international community for companies involved in the research, development and application of wireless & mobile, internet, semiconductor and software technologies - in partnership with the UKTI. "With well over half the world's population now owning a mobile phone, wireless technology has arguably had more impact on the world than any other human invention in such a short space of time, fundamentally changing the way we communicate, relate to each other, share information and do business," said David Cleevely CBE, Chair of CW.

"The conference is very timely and will examine how innovative wireless technologies can harness a new generation of 'connected citizens' and resources to help address some of the major global challenges and create opportunities for millions more individuals, societies and businesses."

The 6th Annual CW Future of Wireless International Conference on 30 June and 1 July at The Møller Centre and Churchill College in Cambridge, will bring together some 400 delegates from around the world to explore how the wireless industry can be a major force for positive change.

"Wireless technologies have already connected billions of people together, providing huge benefits to individuals and society. The opportunities to harness emerging wireless technology to create further business growth while also having a major positive social and economic impact are significant," said Peter Whale, Board Member at CW "This is an exciting time to be working in the wireless technology sector. As well as connecting people and information together, we are now connecting everyday objects, enriching interactions in our homes and workspaces, our cities and in broader society."

In addition to the keynote sessions, the Conference offers hands-on workshops, facilitated brainstorms and panels, alongside established plenary sessions and exhibition zones including the Start-Up Zone for small technology companies. An Innovation Hothouse will showcase the winners of the 2013 Discovering Start-Ups competition for next generation wireless companies, while Peter Day, Business Correspondent, BBC Radio 4 and BBC World Service, will chair the Cambridge Debate.

The Future of Wireless International Conference is organised by Cambridge Wireless (CW) in partnership with UK Trade and Investment and is sponsored by: Accenture, MediaTek, Real Wireless, Qualcomm Wireless Reach, Rohde and Schwarz, TTP Group, Microlease and Agilent, Cambridge Consultants, S-Tech, IC Group, u-blox AG, Arkessa, Anite and InterDigital UK.
Press releases you might also be interested in
Weitere Informationen zum Thema "Netzwerke":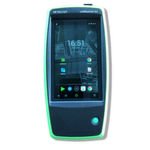 Test: Netscout LinkRunner G2
Mit sei­nem An­d­ro­id-ba­sie­ren­den LAN-Tes­ter Lin­kRun­ner G2 legt Nets­cout ein Ge­rät vor, das je­dem Ad­min ge­fal­len dürf­te. Kin­der­leich­te Be­di­e­nung ge­paart mit durch­dach­ten Test-Sze­na­ri­en und schier end­lo­se Er­wei­te­rungs­mög­lich­kei­ten über den Nets­cout-ei­ge­nen App-Sto­re sp­re­chen eben­so für sich, wie der pa­ten­tier­te PoE-Last­test bis 51 Watt. Wir ha­ben uns das Ge­rät näh­er an­ge­se­hen.
Weiterlesen