Caliper Life Sciences Grants Multi-Year Imaging Patent License
Caliper's Optical Imaging Patent Suite(TM) Enhances Drug Discovery Efforts
Russelsheim

, (PresseBox) -
Caliper Life Sciences, Inc. (Nasdaq: CALP) today announced that Novartis has signed a multi-year license to Caliper's patented non-invasive optical imaging methods.

Non-invasive optical imaging, an increasingly critical technology for drug discovery and development, allows scientists to visualize, track and quantify biological processes at the molecular level in living animals with high throughput and relatively low cost. Caliper, the industry leader in small animal optical imaging solutions, provides commercial and academic customers with an impressive selection of in vivo offerings including imaging systems, reagents, applications, proprietary methods and services that improve drug discovery and development efforts.

"This multi-year agreement further validates the importance and relevance of Caliper's optical imaging technology and intellectual property," said Kevin Hrusovsky, chief executive officer, Caliper Life Sciences. "More than 70% of major pharmaceutical companies, and 60% of major biotech companies, now hold a license to the Caliper Optical Imaging Patent Suite, and smaller biotechs are following suit in increasing numbers." Hrusovsky added, "Our recent notification of allowance of patent claims for conjugate fluorescence imaging methods from the U.S. Patent and Trademark Office has significantly increased the value of Caliper's intellectual property estate and complements Caliper's aggressive investment in conjugate probe development."

Caliper's Xenogen family of IVIS(R) instrument systems, reagents, and proprietary methods deliver non-invasive in vivo imaging along with high sensitivity, ease of use and exceptional data quality. Caliper has placed over 450 units to date and recently launched the new Xenogen IVIS Spectrum(TM) system, the first system to provide state-of-the-art bioluminescence and fluorescence capability in a single unit.

SOURCE Caliper Life Sciences, Inc.
Caliper Life Sciences GmbH
Caliper Life Sciences is a leading provider of cutting-edge technologies enabling researchers in the life sciences to create life-saving and enhancing medicines and diagnostic tests more quickly and efficiently. Caliper is aggressively innovating new technology to bridge the gap between in vitro assays and in vivo results and then translate those results into cures for human disease. Caliper's portfolio of offerings includes state-of-the-art microfluidics, lab automation & liquid handling, optical imaging technologies, and discovery & development outsourcing solutions. For more information please visit http://www.caliperLS.com.

Caliper, Xenogen and IVIS are registered trademarks, and Optical Imaging Patent Suite and Spectrum are trademarks of Caliper Life Sciences, Inc.
Press releases you might also be interested in
Weitere Informationen zum Thema "Medizintechnik":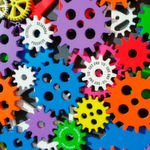 Hitachi Vantara Labs beschleunigt Modell-Implementierung
Die Hi­t­a­chi Van­ta­ra Labs ha­ben neue Funk­tio­nen zur Ma­chi­ne-Lear­ning-Or­che­s­trie­rung vor­ge­s­tellt. Sie sol­len beim Über­prü­fen, Tes­ten, Neu-Trai­nie­ren und Re-Im­p­le­men­tie­ren von Mo­del­len in Pro­duk­ti­on­s­um­ge­bun­gen hel­fen.
Weiterlesen