Turning a Hobby into a Business
Inventors and hobby engineers are using the free MEDUSA4 Personal CAD suite and the eSERVICES portal to turn their hobby into a business
Cambridge, UK/Pittsford, NY

, (PresseBox) -
As the recession bites, hobby engineers and inventors looking to turn their ideas into cash are using CAD Schroer's free, fully functional MCAD suite, MEDUSA4 Personal, with its eSERVICES portal, to ease the path from idea to patent to production.

Free CAD Download: MEDUSA4 Personal: http://www.cad-schroer.com/Software/Free_CAD/pk/195

Drawings for Patents and Manufacture
"In this tough job market more and more people who enjoy inventing and designing new products, often just for home use, are starting to think about turning their hobby into a viable business," says CAD Schroer's Sergej Schachow. "We've seen a significant increase in people looking for an affordable, professional MCAD system for documenting inventions. End users making everything from harnesses to handbags, as well as patent lawyers, are getting in touch."

A product idea is just the beginning of the journey from hobby to business. Inventors need to think about patents, prototypes, product testing, market research, and finding the right manufacturer. "Creating detailed drawings is, of course, a prerequisite for filing a patent, as well as for manufacture," says Sergej. "Doing the work with an intelligent drafting system makes it easy to quickly make changes, digitally test mechanisms, and create design variants. As a fully functional professional software, MEDUSA4 Personal is ideal for this task."

Professional CAD without Upfront Costs
MEDUSA4 Personal is a powerful 2D/3D CAD package for Windows® and Linux® - part of CAD Schroer's MEDUSA4 family of CAD solutions - and is completely free for private, non-commercial use.
Anyone wishing to use their designs commercially can convert finished designs to PDF, DXF or commercial MEDUSA4 format for a very small fee via the CSG eSERVICES portal. New businesses do not have to pay for the software, only for commercially viable results.

CSG eSERVICES portal for commercial users: https://calltracking.cad-schroer.com/eservice/com

From Hand-Drawn Sketches to Parametric Symbols
With MEDUSA4 Personal, inventors can turn scanned-in paper sketches into intelligent geometry with the MEDRaster editing tools. The Parametrics module allows users to create design variants, as well as simulate the movement of entire assemblies.

"Turning ideas into desirable objects and a hobby into a business isn't easy, but it's incredibly rewarding," Sergej concludes. "We'll continue to do our bit to help design engineers along the way, and make the process as affordable as possible."

Video: CAD Freeware for DIY enthusiasts and builders http://www.cad-schroer.com/Software/Free_CAD/Tutorial_Videos/pk/195
CAD Schroer GmbH
CAD Schroer is a global software development company and engineering solutions provider, helping to raise the productivity and competitiveness of customers working in manufacturing and plant design, including the automotive sector and its supply chain, the energy sector and public utilities. CAD Schroer has offices and subsidiaries throughout Europe and in the United States.

CAD Schroer's product portfolio includes 2D/3D CAD, plant design, factory layout and data management solutions. Customers in 39 countries rely on MEDUSA4®, MPDS4(TM) and STHENO/PRO® to provide an efficient, flexible and integrated design environment for all phases of product or plant design - cutting costs while raising quality. CAD Schroer emphasises close customer partnerships and supports its clients' objectives through extensive consultancy, training, development, software support and maintenance services.


Press releases you might also be interested in
Weitere Informationen zum Thema "Software":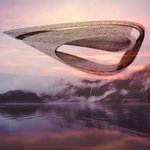 Drei Prognosen zur Enterprise Cloud Transformation
Ju­ni­per Net­works hat sich dar­über Ge­dan­ken ge­macht, mit wel­chen Ent­wick­lun­gen und Trends im neu­en Jahr zu rech­nen sind. In Sa­chen Au­to­ma­ti­sie­rung spielt Dev­Ops ei­ne im­mer tra­gen­de­re Rol­le, au­ßer­dem im Fo­kus: Mi­cro­ser­vices und die Wand­lung Rich­tung Mul­ti-Cloud-Sze­na­ri­en.
Weiterlesen