CAD Schroer Partners with 3D PRO to Bring Powerful, Integrated Drafting to Pro/ENGINEER® Customers in Poland
Moers

, (PresseBox) -
CAD Schroer Group (CSG), the global engineering solutions provider, today welcomed a new reseller, 3D PRO in Poland, focusing on STHENO/PRO®, the only drafting solution fully integrated with Pro/ENGINEER, Pro/INTRALINK® and Windchill PDMLink(TM) , ideal for consolidating model and drawing-based product development processes.

CSG, known for its MEDUSA4® and STHENO/PRO MCAD software suites, has a strong international presence with offices in Germany, Switzerland, France, the United Kingdom, Italy, and the United States. "Offering local, friendly, and technically competent advice to our customers has always been our fundamental strength," says Michael Schroer, founding Director of the company that has grown from strength to strength since its beginnings as a CAD-based engineering services provider in 1986.

New Partners in Key Locations

Its extensive reseller network, which subscribes to the same ethos, already covers much of the globe, but there is plenty of room for growth in specific countries and market niches. "Our latest partner drive focuses on suppliers to Pro/ENGINEER® customers, who recognise STHENO/PRO as an unrivalled solution", says Joep Brouwers, CSG's International Channel Manager. "This month we are pleased to welcome 3D PRO, a PTC Silver Level Software Partner."

About 3D PRO

Established in 1995, 3D PRO, located in Lodz, Poland, today has a team of 15 technical and sales experts with over 240 customers, offering engineering software solutions and consultancy all around the PTC® product range, as well as providing training, support and implementation services.

"We are extremely pleased to become a CAD Schroer partner," says Marius Szenfelder, the company's Managing Director, "Adding STHENO/PRO to our product offering means completing our portfolio. We can now offer the ideal 2D/3D solution to new and existing customers. Most Polish companies moving to 3D don't want to give up a strong drafting solution, and that means they need a product that works seamlessly within their Pro/ENGINEER data management environment and integrates with Windchill® PDMLink(TM) or Pro/INTRALINK®. STHENO/PRO allows them to consolidate data from the 2D and 3D worlds and move forward with best-in-class tools for the entire design process."

3D PRO is already in the process of implementing a Pro/ENGINEER + Windchill PDMLink + STHENO/PRO solution at a client site, replacing an existing I- deas® 2D/3D installation.

Developed in Partnership with PTC®

"PTC and CSG have been working in close partnership to ensure that STHENO/PRO's development is tightly aligned with PTC's Pro/ENGINEER strategy," says Michael Campbell, Vice President of Product Management at PTC. "The product has now reached an impressive degree of maturity and technical innovation, and we fully endorse it as the ideal 2D partner application for Pro/ENGINEER, obviating some of our customers' need for separate drafting packages, such as AutoCAD®. Pro/ENGINEER and STHENO/PRO work hand-in-glove to form the ultimate 2D to 3D solution in companies with a considerable 2D legacy or supply chain."

STHENO/PRO replaces the need for a 3-tier (Pro/E - 2D - paper) approach, working hand-in-glove with Pro/DETAIL(TM) , offering seamless, bi-directional data exchange, and the incorporation, editing and maintenance of raster data. It allows for the quick and easy creation of things like 2D concepts, layouts and tender designs, as well as 2D adaptations of Pro/DETAIL® sheets for product designs, technical manuals, and installation designs.

"No matter which corner of the globe you visit, design engineers have much in common: they need competent advice, backed by reliable, efficient, integrated tools that work the way engineers do - freeing, rather than restricting, creativity," Michael Schroer concludes. "STHENO/PRO has managed to capture the imagination of customers throughout the world, precipitating our move for further expansion. We are always pleased to find partners who, as leaders in their field, share our passion for friendly and competent customer support, providing real added value to any systems implementation."

For more information, please visit http://www.3dpro.com.pl as well as http://www.cad-schroer.com

CSG DISCLAIMER:

Diese Nachricht ist vertraulich und nur für den Adressaten bestimmt. Falls Sie diese Email irrtuemlich erhalten haben, waeren wir Ihnen fuer eine entsprechende Information dankbar. Bitte beachten Sie, dass es in diesem Fall verboten und gesetzeswidrig ist, diese Nachricht zu kopieren, weiterzuleiten oder anderweitig zu nutzen. Leider sind ueber das Internet versandte Nachrichten von Dritten veraenderbar, so dass wir trotz groesster Sorgfalt weder die Virenfreiheit dieser Email noch die Unverfaelschtheit der urspruenglichen Nachricht garantieren koennen. Aus diesem Grund koennen wir leider keine Verantwortung fuer Schaeden, die aufgrund von Software bzw. Viren entstehen, uebernehmen und muessen auch zu Ihrer und unserer Sicherheit die rechtliche Verbindlichkeit von per E-Mail abgegebenen Erklaerungen ausschliessen.

This electronic message contains information that is confidential. The information is intended for the use of the addressee only. If you are not the addressee we would appreciate your notification in this respect. Please note that any disclosure, copy, distribution or use of the contents of this message is prohibited and may be unlawful. We have taken every reasonable precaution to ensure that any kind of attachment to this e-mail has been swept for viruses. However, we cannot accept liability for any damage sustained as a result of software viruses and would advise you to carry out your own virus checks before opening any attachment. Due to the fact that E-mails are prone to manipulation and can be misleading as to the identity of the sender, the statements and comments issued by E-mail shall have no legal validity. This is for your own protection as well as ours.
CAD Schroer GmbH
Die CAD Schroer Group (CSG) ist ein global agierender Entwickler und Anbieter von Engineering-Lösungen mit dem Hauptsitz in Moers, in der Nähe von Düsseldorf.

CAD Schroer präsentiert sich heute stärker und zeitgemäßer denn je. Mit mehreren Außenstellen in Deutschland, Belgien und den Niederlanden, Tochterunternehmen in Frankreich, Italien, der Schweiz, Großbritannien sowie in den USA. Der Verkauf der Produkte erfolgt ebenfalls über ein umfassendes kundenorientiertes Partnernetzwerk in allen industriellen Zentren Europas, Asiens und Nordamerikas.

Die CSG-Produktpalette umfasst das 2D/3D CAD-System MEDUSA4(TM) und STHENO/PRO(TM) , eine hochmoderne, integrierbare 2D-Lösung für Pro/ENGINEER®- Anwender. Zu beiden Systemen sind zahlreiche anwendungsspezifische Zusatzmodule verfügbar, die den Einsatz in unterschiedlichsten Bereichen von Entwicklung und Konstruktion ermöglichen. CAD Schroer bietet außerdem umfassende Beratung, Training und Software-Entwicklungsservice.

CAD Schroer oberste Zielsetzung ist es, Kunden die bestmöglichen Werkzeuge zur Erreichung ihrer Unternehmensziele zur Verfügung zu stellen. Die enge Kooperation mit den Kunden und der eigene technische Background helfen CSG dabei, die Erfordernisse an moderne Entwicklungsprozesse zu erkennen und praxisgerecht umzusetzen. Für weitere Informationen besuchen Sie bitte unsere Internetseite: http://www.cad-schroer.de
Press releases you might also be interested in
Weitere Informationen zum Thema "Software":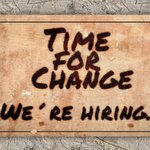 Hohe Fluktuation unter IT-Fachkräften
Die Zahl der of­fe­nen Stel­len für IT-Spe­zia­lis­ten ist deut­lich ge­s­tie­gen. Das ver­an­lasst vie­le, bei Un­zu­frie­den­heit sch­nell den Ar­beit­ge­ber zu wech­seln. Der Per­so­nal­di­enst­leis­ter Robert Half ver­rät Tipps, wie CI­Os die Fluk­tua­ti­on ver­hin­dern kön­nen.
Weiterlesen