CA Network Flow Analysis Leverages Cisco's Next-Generation Technology to Deliver Deep Insight into Application Performance
Self-Learning Analytics Enable IT to Spot Anomalies, Improve Service Levels and Reduce Costs
NY

, (PresseBox) -
CA Technologies (NASDAQ:CA) today announced a new version of CA Network Flow Analysis that leverages Cisco's next-generation technology to provide IT organizations with application-centric insights to better spot anomalies, improve service levels and reduce operational costs.

CA Network Flow Analysis automatically recognizes more than 1,000 applications-quickly giving network managers deep visibility into application traffic patterns and behavior. The solution also makes it easy for network managers to create profiles for their organization's custom applications.

This insight empowers IT to pinpoint active or potential issues with service delivery, plan and validate resource needs for new applications, optimize utilization of network resources, and avoid unnecessary infrastructure costs.

CA Network Flow Analysis complements these capabilities with patented anomaly detection that learns about the network over time and automatically detects and creates alarms for a wide range of anomalies that can impact performance and create security risks. This empowers IT to proactively safeguard critical service levels while reducing the cost and headaches associated with network troubleshooting.

"Enterprise IT organizations that don't aggressively evolve their ability to manage their networks from an application-centric perspective will inevitably wind up throwing too many staff-hours at service-level assurance and getting too little in return," said John Smith, general manager, infrastructure management, CA Technologies. "With CA Network Flow Analysis, customers achieve far superior results with less work-significantly enhancing IT's overall ability to deliver more value to the business."

T-Systems, a global IT services and consulting company headquartered in Germany, uses CA Network Flow Analysis to provide application-centric monitoring as a cloud service for its customers. T-Systems ICT-Monitor extracts data without additional hardware in the customer environment and provides application response time for applications like SharePoint and others.

"Application-centric network monitoring has historically required us to associate applications with known ports, but that approach is becoming untenable as more applications use HTTP and dynamic ports," said Christian Remer Leiter, Product Management APM at T-Systems. "By giving us the insight we need without depending on known ports, CA Network Flow Analysis is enabling us to stop finger-pointing and quickly resolve network-related performance issues as they arise."

CA Network Flow Analysis leverages Cisco AVC (Application Visibility and Control) and NBAR2 (Next Generation Network-Based Application Recognition) technologies to simplify and integrate the detection and analysis of application-specific traffic. It also harvests data directly from network devices-making it more cost-effective to deploy, maintain and upgrade.

CA Network Flow Analysis has received Cisco's Interoperability Verification Test (IVT) certification, validating its support for AVC.

"Network performance management no longer means simply reporting top talkers and top traffic loads by port and protocol," said Jim Frey, vice president of research, Enterprise Management Associates. "Network managers must now be able to relate ports and protocols to specific applications, understand response times for those applications, and apply analytics to reveal potential issues on a proactive basis. The latest release of CA's Network Flow Analysis makes progress on all of these fronts."

CA Network Flow Analysis embraces CA Technologies application-driven network performance management model for managing IT infrastructure, applications and services.

CA Technologies is demonstrating CA Network Flow Analysis this week at Cisco Live 2014 Milan.
CA Deutschland GmbH
CA Technologies (NASDAQ: CA) bietet IT-Management-Lösungen, die Kunden dabei helfen, ihre komplexen IT-Umgebungen zu verwalten und zu sichern und agile Business Services zu liefern. Unternehmen wählen die Software und SaaS-Lösungen von CA Technologies, um Innovation zu beschleunigen, die Infrastruktur zu transformieren und um Daten und Identitäten zu sichern - und das sowohl im Rechenzentrum als auch in der Cloud. Weitere Informationen finden Sie unter www.ca.com/de. Folgen Sie unserem deutschsprachigen Twitterfeed unter www.twitter.com/CA_D_A_CH.


Press releases you might also be interested in
Weitere Informationen zum Thema "Software":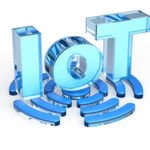 Wie wird der Umsatz mithilfe des Internet of Things smart?
Wer mit smar­ten Pro­duk­ten und Ser­vices Geld ver­die­nen will, muss die­se nicht nur ent­wi­ckeln und an­bie­ten. Viel­mehr sind die pas­sen­den Er­lös­mo­del­le ein ent­schei­den­der Be­stand­teil von IoT-Pro­jek­ten. Und die­se un­ter­schei­den sich zum Teil deut­lich von den Um­satz­prak­ti­ken bei klas­si­schen Pro­dukt­ver­käu­fen und Sup­port-An­ge­bo­ten. Die Er­lös­mo­del­le auf die An­for­de­run­gen des IoT an­zu­pas­sen, ist we­ni­ger ei­ne tech­ni­sche als ei­ne kul­tu­rel­le Her­aus­for­de­rung.
Weiterlesen