CNT materials are the focus of invited talks at Nanomanufacturing Summit and Strategic Materials Conference
Rolla, MO

, (PresseBox) -
Brewer Science is pleased to share their carbon nanotube materials technology expertise at the Strategic Materials Conference (SMC) and at the Nanomanufacturing Summit 2013 & 12th Annual NanoBusiness Conference this week.

The Nanomanufacturing Summit, October 15-17, is co-organized by the National Nanomanufacturing Network (NNN), the NanoBusiness Commercialization Association (NanoBCA), Ben Franklin Technology Partners, and The Nanotechnology Institute and will be held at the University of Pennsylvania in Philadelphia. The conference will highlight regional and state initiatives fostering the commercialization of nanotechnology research.

Ram Trichur, Carbon Electronics Business Development Manager at Brewer Science, is an invited keynote speaker at the Nanomanufacturing Summit on Wednesday, October 16. The topic of his keynote address is:

"Carbon Nanotube Materials: Empowering Innovation in Non-volatile Memory and Printed Electronics Applications"

SMC is organized by the Chemical and Gas Manufacturers Group (CGMG), a SEMI Special Interest Group comprised of leading manufacturers, producers, packagers, and distributors of chemicals and gases used in the microelectronics industry. This conference is dedicated to exploring the application trends, market dynamics, and business opportunities in advanced electronic materials. The conference is October 16-17, 2013.

James Lamb, Director of the Carbon Electronics Center at Brewer Science, is an invited speaker at the SMC Flexible and Printed Electronics session Thursday, October 17. The topic of his presentation is:

"Recent Advancements in Carbon-Based Nanomaterial Inks and Solutions for Electronic Applications"

Email info@brewerscience.com for more information.
Brewer Science Inc.
Brewer Science is a global technology leader in developing and manufacturing advanced materials, processes, and equipment for the reliable fabrication of cutting-edge microdevices used in electronics such as tablet computers, smartphones, digital cameras, televisions, and LED lighting. Brewer Science provides process flexibility and a competitive edge for its customers and plays a critical role in the supply chain. Since 1981, when its ARC® materials revolutionized lithography processes, Brewer Science has expanded its technology to include products used in advanced lithography, chemical and mechanical device protection, thin layer handling, and 3-D integration and products based on carbon nanotubes and nanotechnology. With its headquarters in Rolla, Missouri, Brewer Science supports its worldwide customers through a service and distribution network in North America, Europe, and Asia.

Learn more about Brewer Science at www.brewerscience.com, follow us on Twitter @BrewerScience, or Like us on Facebook.

Press releases you might also be interested in
Weitere Informationen zum Thema "Microtechnology":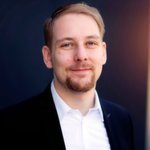 Industrie 4.0 und Business Analytics für den Mittelstand
Um als mit­tel­stän­di­sches Un­ter­neh­men ers­te er­folg­rei­che Schrit­te in Rich­tung In­du­s­trie 4.0 zu ge­hen, muss man nicht sei­ne kom­p­let­te Pro­duk­ti­ons­stra­ße um­k­rem­peln. Für ei­nen lang­fris­ti­gen Er­folg soll­te man sich die Neu­gier sei­ner Mit­ar­bei­ter zu Nut­ze ma­chen und die Da­ten­kul­tur in al­le Ab­tei­lun­gen tra­gen
Weiterlesen