Brewer Science's new carbon nanotube materials are qualified for NRAM® manufacturing
Rolla, MO

, (PresseBox) -
Brewer Science, a leading supplier of specialty materials and integrated solutions for microelectronics device fabrication announced today that the next generation of carbon nanotube materials, the CNTRENE® 1020 material series, is officially qualified for NRAM® nanotube random access memory device manufacturing by Nantero Inc.

NRAM® memory is a high-density, non-volatile memory technology invented by Nantero to serve as a universal memory device, which can replace flash, DRAM, and others in embedded and stand-alone memory applications. Brewer Science is a licensed supplier of CMOS-grade carbon nanotube solutions utilizing processes developed by Nantero for use in the manufacture of NRAM® devices.

The next generation of CNTRENE® materials manufactured by Brewer Science provides an increased concentration of CNTs in solution, with lower ion content (<10 ppb) and extended stability for use in standard coater track systems. This new generation of Brewer Science CNT materials allows for reduced process costs and improved on-wafer coating performance, consistent with the company's focus on integrated solutions.

"As a global leader in supplying advanced semiconductor processing materials, we are pleased to announce that our next generation of CNTRENE® materials has been qualified with regard to the strict standards of NRAM® production," said Jim Lamb, Business Development Director, Carbon Electronics Center. "We are determined to support the commercial opportunities for CNTRENE® materials and are looking forward to successful adoption of CNTs in non-volatile memory applications through our partnership with Nantero," he added.

Brewer Science will present these advancements in CNTRENE® materials for NRAM® manufacturing at the FUJIFILM Advanced Lithography Workshop in Dresden, Germany on September 13, 2013.

NRAM® is a registered trademark of Nantero
Brewer Science Inc.
Brewer Science is a global technology leader in developing and manufacturing innovative materials, processes, and equipment for the reliable fabrication of cutting-edge microdevices used in electronics such as tablet computers, smartphones, digital cameras, televisions, and LED lighting. Since 1981, when its ARC® materials revolutionized lithography processes, Brewer Science has expanded its technology to include products enabling advanced lithography, thin wafer handling, 3-D integration, and chemical and mechanical device protection and products based on carbon nanotubes and nanotechnology. On April 30, 2013, Brewer Science broke ground on a new high-volume manufacturing facility at the Rolla National Airport. This expansion will accommodate product demand growth and demonstrates the company's commitment to continuous improvement. With its headquarters in Rolla, Missouri, Brewer Science supports its worldwide customers through a service and distribution network in North America, Europe, and Asia.

Learn more about the exciting innovation at Brewer Science at www.brewerscience.com, follow us on Twitter @BrewerScience, or Like us on Facebook at http://www.facebook.com/BrewerScience.

If you would like more information about this topic, please contact:

Contact information:
Name: Jim Lamb
Title: Business Development Director, Carbon Electronics Center
Brewer Science
Tel: (US) +1.573.364.0300
Email: jlamb@brewerscience.com

Press releases you might also be interested in
Weitere Informationen zum Thema "Produktionstechnik":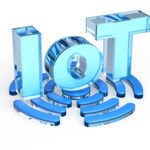 Wie wird der Umsatz mithilfe des Internet of Things smart?
Wer mit smar­ten Pro­duk­ten und Ser­vices Geld ver­die­nen will, muss die­se nicht nur ent­wi­ckeln und an­bie­ten. Viel­mehr sind die pas­sen­den Er­lös­mo­del­le ein ent­schei­den­der Be­stand­teil von IoT-Pro­jek­ten. Und die­se un­ter­schei­den sich zum Teil deut­lich von den Um­satz­prak­ti­ken bei klas­si­schen Pro­dukt­ver­käu­fen und Sup­port-An­ge­bo­ten. Die Er­lös­mo­del­le auf die An­for­de­run­gen des IoT an­zu­pas­sen, ist we­ni­ger ei­ne tech­ni­sche als ei­ne kul­tu­rel­le Her­aus­for­de­rung.
Weiterlesen