Slovakian president impressed by innovation power of Brainport
Region's lighting technology offers solutions for global challenges
Eindhoven

, (PresseBox) -
The president of Slovakia, Mr Ivan Gašparovič, was accompanied by a delegation of Slovakian ministers, companies and scientists during his state visit to the Netherlands from Tuesday 20 to Thursday 22 November. In the presence of Queen Beatrix, the delegation was given a demonstration of the new lighting technologies being developed in Brainport Eindhoven Region that offer solutions for the societal challenges of the future. During the state visit, it was made apparent that new lighting technology allows us, for example, to improve the quality of healthcare, save energy and boost safety in public areas as well as improve the learning of our children through smart classroom lighting.

President Gašparovič took the Royal train to Helmond on Thursday morning to pay a visit, along with the Slovakian delegation, to AutomotiveCampusNL. The visit to Brainport Eindhoven Region in the company of her Majesty Queen Beatrix continued on to High Tech Campus Eindhoven. More than hundred businesses and knowledge institutions are established on this smart square kilometre, where more than 8,000 researchers and entrepreneurs of 60 nationalities work on new technological products and solutions. Here the delegation visited Holst Centre (founded by TNO and Imec), HospitalLab (by Philips) and got an introduction about the Intelligent Lighting Institute (of Eindhoven University of Technology).

The Slovakian delegation was received on Thursday by Rob van Gijzel, the Mayor of Eindhoven and chairman of Stichting Brainport. Van Gijzel was demonstrably pleased with the foreign interest that was evident in a state visit: "Visits of this kind reveal the international position of Brainport Eindhoven Region. That's something to be proud of. This extra attention will help foreign investors and top talent to find their way even better to the region."

Holst Centre

Jaap Lombaers, director of Holst Centre, explained how European, American and Asia companies cooperate in an open way in his institute on new breakthrough technologies in the field of lighting. "Within Holst Centre global leading industrial and research partners collaborate on light-generating foils, 'flexible OLED'. In technological terms this is a huge challenge and in economic terms a massive opportunity." Lombaers: "In the near future 'light-emitting wallpaper' will replace much of the traditional lighting, such as light bulbs or other light sources. This creates opportunities for industry, also here in the Brainport region." Machines still have to be produced that will be able to manufacture flexible OLED. Such plants could even be accommodated in Slovakia where, for instance, television screens are already being produced.

TU/e Intelligent Lighting Institute

Eindhoven University of Technology initiated the Intelligent Lighting Institute founded in 2010. This institute researches future applications of LED and other new forms of lighting. Scientists are exploring the benefits not only from a technical but also from a behavioural perspective. ILI director, professor Emile Aarts: "The President of Slovakia and the ministers of Education and Economy were very much into the public-private partnership in which TU/e also excels within the Intelligent Lighting Institute. In addition we stated how insights into biological and psychological aspects of light can positively influence the performance or the emotional state of people."

Philips HospitalLab

Harry Hendriks, responsible for Philips worldwide for government investments in technological solutions, welcomed the delegation to the Philips HospitalLab where the significant benefits that can be gained in healthcare were revealed by the actual application of new technology in hospitals. An important element is the optimization of the patient experience. Hendriks: "As Philips we don't just look at improving medical technology but also focus on the environment in which care takes place. Better patient perception is inextricably bound to the quality of care that a hospital can provide. It can also have a significant impact on the efficiency of that care. We are investigating if dynamic lighting, sound and video projections can help patients to relax before an operation and afterwards perhaps recover more quickly." The Slovakian government is particularly interested in these solutions. "It is clear that our technologies benefit not just the patients and their care providers but also can help manage the costs in health care."

High Tech Campus

Finally, it was the turn of NYOYN, a company that began life several years ago at the High Tech Campus Eindhoven and now located in Strijp-S. The company has launched the Nebula product, an interactive LED wall that is used in places like crèches and at revalidation centres for educational purposes and physical exercise therapy.

At the end of their visit to Holst Centre both the Queen and the President of Slovakia received a memento of their visit to Brainport Eindhoven Region in the form of a flexible OLED in a 3D frame, manufactured by Holst Centre and TNO containing respectively a portrait of the Queen's grandchildren and a portrait of the Slowakian presidential couple.

A Royal coach then took the party on a tour of the High Tech Campus Eindhoven. Frans Schmetz, managing director of the High Tech Campus Eindhoven: "The Queen and the Slovakian President were visibly impressed by the way that companies on the campus share their knowledge, expertise and R&D facilities with each other. Especially since it was evident from the presentations that this enables them to innovate faster, better and more customer-focused."

Following lunch in the Van Abbemuseum and an official farewell at the City Hall Square in Eindhoven, the president and his wife flew back to Slovakia from Eindhoven Airport.

The state visit

The state visit was intended to confirm and consolidate the good bilateral relations between the Netherlands and Slovakia as well as strengthen the intensive trade relations. The Netherlands and Slovakia will be working closely in the run-up to 2016 when they will be chairing the EU in succession. The Queen paid a state visit to the Slovak Republic five years earlier in 2007.
Brainport Development N.V
Brainport Eindhoven Region is a top technology breeding ground for innovation and home to world-class businesses, knowledge institutes and research institutions. Together they design and manufacture the technology of the future to ensure a safe, green and caring society and sustainable economic development of the Netherlands. Brainport Eindhoven Region, the world's most intelligent community, comprises Southeast Brabant and is pivotal to a network that extends beyond Southeast Netherlands and national borders. The five focal sectors of Brainport Eindhoven region are High Tech Systems & Materials, Food, Automotive, Lifetec and Design.

Brainport Development is the new style development agency with representatives from industry, research and government working together to strengthen Brainport Eindhoven Region.

Press releases you might also be interested in
Weitere Informationen zum Thema "Forschung und Entwicklung":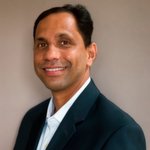 Machine Learning revolutioniert das Marketing
On- und Of­f­li­ne-Wer­bung kon­ver­tiert, wenn sie zur pas­sen­den Zeit beim rich­ti­gen Kun­den mit ei­ner ak­tu­el­len Kauf­prä­fe­renz an­kommt. In­di­vi­du­el­le und per­so­na­li­sier­te An­ge­bo­te sind da­her ein "must ha­ve" für Mar­ke­ter. Big Da­ta Ana­lytics und Ma­chi­ne Lear­ning sind die Tech­no­lo­gi­en, die In­ter­es­sen­ten ent­lang ih­rer Cu­sto­mer Jour­ney be­g­lei­ten und heu­te ef­fi­zi­ent zu Käu­fern ma­chen.
Weiterlesen