Bourns Announces Non-Contacting Torque Sensors Optimized for Automotive Electronic Power Steering Applications
Sensors are based on Hall Effect technology and are clock-spring free to support cableless transmission of power and output signals
Riverside, Calif.

, (PresseBox) -
Bourns, Inc., a leading manufacturer and supplier of electronic components, today announced additions to its new non-contacting torque sensors optimized for electric power assisted steering (EPAS) automotive applications. The new models include Bourns' torque-only sensor that measures the relative shift angle between two rotating shafts to determine how much power assistance is required; Bourns' torque angle sensor that collectively measures torque, steering wheel angle and speed; and Bourns' torque index sensor that includes an additional switch that functions by counting the number of turns of the steering shaft. This torque index sensor enables a more cost-effective solution when the total EPAS system cost is considered. These new non-contacting models feature clock spring-free and Hall Effect (HE)-based technology, which allows measurement without the constraints of a connecting cable for the transmission of power and output signals.

"Bourns has more than ten years' experience in the production of clock spring-based torque sensors designed for use in a wide range of EPAS applications. Our products have been successfully designed into vehicles from many leading manufacturers" said Jeff Pyle, Vice President - General Manager of Bourns Automotive Division. "The addition of these new non-contacting torque sensors provides our customers with more versatile and cost-effective options that deliver the technologically-advanced solutions our customers have come to expect from Bourns."

The Bourns' torque-only sensor (TOS) measures the relative shift angle between two rotating shafts linked by a torsion bar. This angular data is converted into a voltage output and is fed to the EPAS electronic control unit (ECU) to determine how much power assistance is required. This sensor is ideal for applications where a steering angle sensor is already discretely fitted to the column electronic architecture or mounted below the airbag housing. It is particularly useful for column EPAS applications that benefit from the elimination of the connecting cable.

The Bourns torque angle sensor (TAS) has the ability to collectively measure torque, steering wheel angle and speed with a number of steering wheel turns. The upper portion of the sensor contains components for differential torque measurement, and the lower housing uses a set of satellite gears to measure the rate and number of steering wheel turns. The steering angle sensor output is absolute and offers true power-off capability. This sensor is an optimal solution for vehicles that require both torque and steering angle feedback. The TAS sensor design effectively replaces the need to fit two discrete devices.

The Bourns torque index sensor (TIS) offers a cost-effective solution that features an additional HE switch that functions by counting the number of turns of the steering shaft for comparative analysis with an EPAS motor. A motor position sensor (MPS) obtains the relative value of angles from the steering assist motor and by comparing this information; the TIS sensor can accurately determine the absolute value of the steering angle without the use of a discrete steering angle sensor.

About Bourns Automotive Products

For decades, the Bourns Automotive Division has played a leading role in the design, development and manufacturing of potentiometers and position sensors for automotive products. The company develops and designs an extensive range of customized automotive position, speed and torque sensors. Bourns' research and development efforts combined with close collaboration with customers helps ensure that products meet the highest standards set for the automotive industry. Bourns utilizes state-of-the-art development software and world-class production methods which provides innovative and cost-effective solutions for a large variety of automotive applications.

Bourns® and the Bourns logo are registered trademarks of Bourns, Inc. and may be used only with the permission of Bourns and proper acknowledgement. Other listed names and brands are trademarks or registered trademarks of their respective owners.
Bourns Sensors GmbH
Bourns, Inc. is a leading manufacturer and supplier of automotive sensors, circuit protection solutions, magnetic products, microelectronic modules, trimming and precision potentiometers, panel controls and encoders and resistive products. Headquartered in Riverside, CA, Bourns serves a broad range of markets, including telecommunications, computer, industrial, instrumentation, automotive, consumer, non-critical life support medical, audio and various other market segments. Bourns® products are manufactured according to ISO-9000 and ISO 14001 standards under Six Sigma quality programs. Bourns® automotive products are manufactured in accordance with the TS16949 standard are 26262 compliant. Additional company and product information is available at the company's website at www.bourns.com.


Press releases you might also be interested in
Weitere Informationen zum Thema "Elektrotechnik":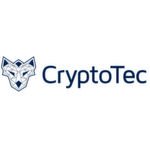 Cryptotec überwacht Lieferkette in Echtzeit
Über neue GSM-Sen­so­ren und Block­chain-Tech­no­lo­gie er­mög­licht Cryp­to­tec die Über­wa­chung von Pro­duk­ten wäh­rend der ge­sam­ten Lie­fer­ket­te. Die In­for­ma­tio­nen im Track-&-Tra­ce-Sys­tem wer­den da­bei in Echt­zeit über­tra­gen.
Weiterlesen