Bourns Announces Industry's First ECL Designed to Tolerate AC Mains Power Contact without Damage
New Bourns® TBU® Series Provides Fast Reacting Circuit Protection that Does Not Alter High Speed Communications Port Signals
RIVERSIDE, Calif.

, (PresseBox) -
Bourns, Inc., a leading manufacturer and supplier of electronic components, today announced its latest series of TBU® (Transient Blocking Unit) circuit protection devices designed for high speed protection of communications ports. The new devices are the industry's first electronic current limiters (ECLs) designed to tolerate AC mains power contact without circuit damage. Designated the Bourns® TBU® DT-Series, the new circuit protection device family provides superior protection against faults caused by short circuits, AC power cross, induction and lightning surges. The TBU® DT-Series are very fast-reacting protectors that do not alter the signal performance of high speed communication ports unlike high capacitance protectors. The new Bourns® TBU® devices are an optimal solution for Ethernet ports used in outdoor applications such as security systems, PV panels and service kiosks.

"The TBU DT-Series represents a whole new level of circuit protection for sensitive Ethernet ports," said Ian Doyle, product line manager of semiconductor products at Bourns, Inc. "Ethernet interfaces today are used almost everywhere and are exposed to ever more serious threats. Superior protection without compromising performance is now possible for high speed Ethernet ports thanks to the fast-acting capabilities of these devices."

The new devices provide an integrated solution that minimizes design and manufacturing costs for design engineers that translates into faster time-to-market. In addition, they enable a lower component count that meets OEM demands for smaller circuit boards in space-constrained designs. Protecting against a wide range of hazardous threats, the Bourns® TBU® DT-Series also helps customers eliminate expensive maintenance, repair and system downtime costs.

The Bourns® TBU® DT-Series features eight models and offers continuous AC voltage ratings up to 425 Vrms and nominal trigger currents ranging from 150 mA to 750 mA. The new device family comes in a surface mount DFN package and is lead free and RoHS* compliant. Product samples are available now through Bourns' distribution partners. As pricing examples, Bourns® TBU-DT-065 and TBU-DT-085-XXX-WH are priced at $.69 each in 15K quantities.

About Bourns® TBU® Technology

The Bourns® TBU® High Speed Protector is an innovative approach to electronics circuit protection. It is designed to block a transient through a current disconnecting mechanism. Rather than a complex interstage coordination between two shunting components, the TBU® device protects systems from both overvoltage and overcurrent surges. The TBU® device provides protection within nanoseconds, essentially eliminating latency common in the circuit protection design, limiting let-through energy. Bourns® TBU® devices have virtually no capacitance or inductance, and therefore can be used in high speed and high bandwidth applications. The TBU® DT-Series features unidirectional operation which is inherently resettable.
Bourns Sensors GmbH
Bourns, Inc. is a leading manufacturer and supplier of automotive sensors, circuit protection solutions, magnetic products, microelectronic modules, trimming and precision potentiometers, panel controls and encoders and resistive products. Headquartered in Riverside, CA, Bourns serves a broad range of markets, including telecommunications, computer, industrial, instrumentation, automotive, consumer, non-critical life support medical, audio and various other market segments. Bourns® products are manufactured according to ISO-9000 and ISO 14001 standards under Six Sigma quality programs. Bourns® automotive products are manufactured in accordance with the TS16949 standard. Additional company and product information is available at the company's website at www.bourns.com.

*RoHS Directive 2002/95/EC January 27, 2003 including Annex.

Bourns®, TBU® and the Bourns logo are registered trademarks of Bourns, Inc. and may be used only with the permission of Bourns and proper acknowledgement. Other listed names and brands are trademarks or registered trademarks of their respective owners.


Press releases you might also be interested in
Weitere Informationen zum Thema "Software":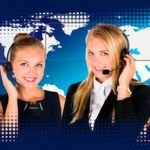 Vom Dreiklang von Compliance, ITSM und DSGVO
Am 25. Mai 2018 ist es so weit: Die zwei­jäh­ri­ge Über­gangs­zeit der EU-Da­ten­schutz-Grund­ver­ord­nung (EU-DSG­VO) en­det und das Ge­setz tritt mit al­len Kon­se­qu­en­zen in Kraft. Das stellt Un­ter­neh­men je­der Grö­ß­en­ord­nung vor enor­me Her­aus­for­de­run­gen. So ver­langt die Ver­ord­nung eu­ro­pa­weit von al­len Be­trie­ben, sämt­li­che Ge­schäft­s­pro­zes­se kon­ti­nu­ier­lich zu über­prü­fen und zu ak­tua­li­sie­ren, die mit der Ver­ar­bei­tung per­so­nen­be­zo­ge­ner Da­ten zu tun ha­ben.
Weiterlesen