Bookham Announces Fully Qualified Tunable 300pin SFF Transponder
San Jose, Calif.

, (PresseBox) -
.
- Reduced footprint transponder enables increased port density and direct drop-in LFF replacement with equal performance and proven reliability

Bookham, Inc. (NASDAQ: BKHM), today announced what is believed to be the industry's first fully Telcordia qualified tunable small form factor transponder (TSFF). A new zero chirp variant of the LambdaFLEX(tm) TL9000 300pin transponder will be demonstrated on the Bookham booth (#1334) at OFC/NFOEC, taking place next week in San Diego.

The TSFF has passed more than 2,000 hours of rigorous testing - proving its reliability and performance in a footprint 58% smaller than previous generation tunable LFF (large form factor) transponder products. The 2.2" x 3" footprint enables network equipment manufacturers to increase port density, placing two SFF transponders on a card where only one LFF would fit. The Bookham TL9000 is a direct drop-in replacement for the LFF devices - meaning that customers can also leverage Bookham's already competitive pricing on existing cards using LFF. Now released to volume production, the TL9000 is being field-deployed by a tier 1 North American network provider, and Bookham expects to ship several hundreds of these devices during the first calendar quarter.

"With this product, Bookham is truly leading the industry," said Bookham EVP and telecoms general manager, Adrian Meldrum. "We were first to market with this technology in early 2007, and we continue to stay ahead of our competition by announcing full qualification and major field deployments with a tier 1 customer.

"Our fully qualified optics, including receivers and transmitters, support products throughout our high performance tunable portfolio. This vertical integration model, combined with key facilities in the UK and China, enables us to scale manufacturing and control production costs to optimise our position as a market leader."

The universal nature of the product allows customization to individual specifications, whilst a standard but flexible platform design is used across all applications. This can reduce lead-time, decrease inventory costs, and allow production flexibility and cost optimization. The product can be configured with either a negatively chirped or zero chirp transmitter for both Regional Metro and Long Haul DWDM applications.

Responding to customer requirements, Bookham is also introducing new features to the configurable product platform. A variable optical attenuator (VOA) can be integrated into the co-planar receiver package within the transponder, extending the operating dynamic range of the Rx chain to powers greater than 8dBm, and easing network design constraints. An extended band transmitter with 100 50GHz spaced ITU channels is also available, enabled by the Bookham DSDBR tunable laser chip.

The Bookham ultra-compact indium phosphide (InP) Mach Zehnder (MZ) transmitter is the key enabler for this SFF platform, and offers leading edge performance for noise loaded environments, equal to larger sized rival technologies. Requiring a smaller voltage drive than other MZ modulator types, this technology also enables a best in class typical module power dissipation of just 7W. The TL9000 operates up to 11.3Gb/s, is fully compliant with the 300 pin transponder Multi-Source Agreement (MSA), and is just 0.45" tall, allowing room for airflow and heat-sinking to enable improved thermal management.

The 2,000 hours of reliability testing were necessary in order for Bookham to complete full qualification in accordance with Telcordia GR-468-CORE for integrated modules used in CO environments.

1. OFC/NFOEC is taking place at the San Diego Convention Center, San Diego, Calif., February 24-28, 2008.
2. Bookham will be exhibiting at the OFC exhibition, February 26-28, 2008, at booth #1334
3. To arrange an interview with representatives of Bookham before or during the show, please contact Howard

Forward Looking Statement
This press release contains forward-looking statements; such statements are indicated by forward looking language such as "plans", "anticipates", "expects", "will", and other words or phrases contemplating future activities including statements regarding Bookham's expectations regarding customers' use and acquisition of Bookham products. These forward looking statements include Bookham's expectations regarding the future shipment of products. Actual events or results may differ materially from those anticipated in these forward-looking statements as a result of a number of different risks and uncertainties, including but not limited to: the fact that there can be no assurances that our products will achieve market acceptance, the timing of or delays in customer order, the length of Bookham's sales cycle, Bookham's ability to develop, introduce and market new products and product enhancements, the level of demand for Bookham's products. Bookham disclaims any intention or obligation to update any forward-looking statements as a result of developments occurring after the date of this release. For a further discussion of risk factors affecting our business, we refer you to the risk factors section in the documents we file with the Securities and Exchange Commission.
Bookham Technology, plc
Bookham, Inc. is a leading provider of high performance optical products. The company designs and manufactures optical components, modules and subsystems used in a broad range of markets, including telecommunications, industrial, consumer optics, semiconductor, and scientific. The Company utilizes proprietary, core technologies and a vertically integrated product development and manufacturing organization to provide its customers with innovative devices, and flexible, scalable product delivery. Bookham is a global company, headquartered in San Jose, CA, with leading edge chip fabrication facilities in the UK and Switzerland, and manufacturing sites in the US and China. Bookham and all other Bookham, Inc. product names and slogans are trademarks or registered trademarks of Bookham, Inc. in the USA or other countries. For more information on Bookham, visit www.bookham.com. Bookham and all other Bookham, Inc. product names and slogans are trademarks or registered trademarks of Bookham, Inc. in the USA or other countries.
Press releases you might also be interested in
Weitere Informationen zum Thema "Photonics":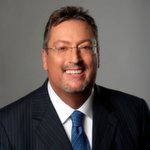 Das sind die wichtigsten Techniktrends 2018
In den nächs­ten zehn Jah­ren wer­den fünf Mil­li­ar­den An­wen­der über Hoch­ge­schwin­dig­keits­netz­wer­ke ver­bun­den sein. Ne­ben Men­schen ge­hen auch Bil­lio­nen von Ma­schi­nen ans Netz. Da­mit ein­her geht ei­ne neue Art zu ar­bei­ten. Neue Soft­wa­re treibt die di­gi­ta­le Trans­for­ma­ti­on voran und er­mög­licht im­mer in­tel­li­gen­te­re Un­ter­neh­men.
Weiterlesen