BMC Messsysteme GmbH (bmcm) - Innovative Measurement Technology "made in Germany"
Fast data logger featuring remote access
Maisach/Munich

, (PresseBox) -
The autonomous data acquisition system meM-LOG-SE from BMC Messsysteme GmbH (bmcm) impresses by multifunctionality, compactness and mobile use. The remote data polling via modem creates independence from local conditions and allows fast analysis of breakdowns.

The service technician of a manufacturing company is on-call for the weekend. To minimize breakdowns and long downtimes, the machines of the factory are permanently monitored. Besides that, important parameters of the manufacturing process are continuously recorded for quality control. Will the service technician spend his weekend in the company?

When developing a vehicle, road tests are done to examine the riding qualities in practice. Prototypes are equipped with data acquisition systems and tested on the street. Will the test operator of a motorcycle have to mount a PC with DAQ system to his vehicle?

Changes at railroad tracks resulting from climatic or local conditions can have disastrous effects. Permanent supervision of problematic tracks are essential. How will the scientific assistant of the commissioned institute answer the question of power supply for the data acquisition system at places difficult to access?

With the data logger meM-LOG-SE, BMC Messsysteme GmbH (bmcm), manufacturer of "innovative measurement technology made in Germany" gives an answer to these questions. (--> http://www.bmcm.de/us/pr-mem-log-se.html )

As a completely autonomous data acquisition system, the meM-LOG-SE samples signals at 16 analog and 2 digital inputs (12 bit) with up to 100Hz in the 5V measuring range - without connection to a PC or external power supply.

The signals are recorded either continuously or only if a normal range separately defined for each channel has been left (alarm mode). In this case, an alarm output is additionally set so that machines can be turned off or alarm devices are turned on in case of disturbances.

The data logger can optionally be operated in a loop mode. As soon as the memory is full, old measuring values are overwritten. Even during a running scan, measurement data can be read out - perfect for long-term measurements.

The signals are transmitted to the PC via USB or RS232. Remote control and data polling of the logger is possible by a modem.

The most important commands (e.g. start/stop) to operate the data logger are entered via a control key. Also in this case, personal presence to start a scan is not necessary since date and time for the recording can be set via the free operating software "ST-meM-LOG SE" included with delivery.

The sampled data are written to a file of the *.txt or *.lfx format to be analyzed as numerical values or displayed as graphic curves in the professional measurement software NextView®4. (--> http://www.nextview.de )

The service technician using a meM-LOG-SE to monitor the production spends his weekend at home and is automatically notified in case of disturbances. He reads out the recorded data via modem at home, makes analyses to get information about the cause of the failure and takes actions to solve the problem.

The test operator has no trouble to find a place for the 600g data logger with its compact aluminum housing (size app. 17cm*11cm*3cm), especially because he does not have to waste a thought on power supply.

The scientific assistant positions the logger for long-term monitoring at a sheltered position. He only needs one sample per hour. For the rest of the day, only basic functions of the meM-LOG-SE are active so that the operating time of the accumulator is considerably extended by weeks.

The data logger meM-LOG-SE from BMC Messsysteme GmbH (bmcm) has the suitable answers for long-term measurements, supervision of disturbances and mobile applications.
Press releases you might also be interested in
Weitere Informationen zum Thema "Hardware":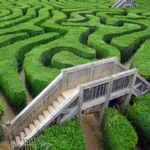 Was sind konvergente Systeme?
Ein kon­ver­gen­tes Sys­tem ist durch ei­nen ho­hen In­te­g­ra­ti­ons­grad und ein ein­heit­li­ches Ma­na­ge­ment von Sys­tem­kom­po­nen­ten wie zum Bei­spiel Re­chen­leis­tung, Sto­ra­ge-Ka­pa­zi­tä­ten und Netz­werk cha­rak­te­ri­siert. Das Ziel: ve­r­ein­fach­ter Be­trieb, ge­rin­ge­re Kos­ten und sch­nel­le­re Pro­zes­se.
Weiterlesen