University of Leicester Announces 1000th Scholar User
Social Bookmarking tool pioneers the way for the next generation of teaching and learning
Washington, DC

, (PresseBox) -
Blackboard Inc. (NASDAQ: BBBB), a leading provider of enterprise technology to the education community, today announces that the University of Leicester is the first institute in the UK, and worldwide with over 1000 regular Scholar(r) users. Scholar(r), a free, innovative social bookmarking service, provides a targeted way for students, academic staff and researchers to store online bookmarks, as well as share resources and expertise with peers and colleagues across institutions located around the world.

Launched in February 2007, Scholar is fully integrated into Leicester's Blackboard Learning System(TM) course environment, allowing tutors to supplement course material with rich, dynamic web resources, while also enabling students to contribute to the course content. All Blackboard courses at the University of Leicester now have a Scholar Course Home page for students to share their resources. Each student also has a Scholar Home page to manage their own resources and search and access the resources of peers.

Richard Mobbs, Director of the University of Leicester Computing Services said, "We needed a system that would meet both student and faculty requirements, and Blackboard met that criteria. It has proved an excellent medium for students to share their online experiences, and its success in this area can be seen by the fast adoption of the system."

Scholar is a lifelong learning tool that follows students throughout their academic career. It now includes functionality to create and manage networks of Scholar Friends, Scholar Favourites and Scholar Fans to connect, share information, and build relationships over time.

Scholar is the first property released from the Blackboard Beyond(tm) Initiative, a series of innovative, centrally-hosted web services, designed to make the power of the Blackboard client network useful to academic staff, students and administrators in everyday teaching, learning and research.

Karl Engkvist, Senior Vice President of International Operations and Strategy at Blackboard said, "The University of Leicester has been a key player in promoting modern teaching methods and we are delighted to make the announcement that there are now more than 1000 users at the university. Leicester is not only helping students be more prepared for their respective careers, but is helping other universities recognise how this technology can aid education."
Blackboard Inc.
Blackboard Inc. (NASDAQ: BBBB) is a leading provider of enterprise software applications and related services to the education industry.

Founded in 1997, Blackboard enables educational innovations everywhere by connecting people and technology. Millions of people use Blackboard everyday at academic institutions around the globe, including colleges, universities, K-12 schools and other education providers, as well as textbook publishers and student-focused merchants that serve education providers and their students. Blackboard is headquartered in Washington, D.C., with offices in North America, Europe, Australia and Asia.
Press releases you might also be interested in
Weitere Informationen zum Thema "Software":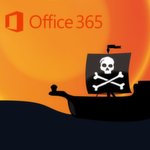 Das gekaperte Office 365-Konto
Of­fice 365 ist nicht nur bei Un­ter­neh­men be­liebt, son­dern zu­neh­mend auch bei Cy­ber­kri­mi­nel­len. Im­mer häu­fi­ger wer­den Of­fice 365-Kon­ten durch ge­ziel­te Phis­hing-At­ta­cken ge­ka­pert. Die An­g­rei­fer nut­zen dann die ge­stoh­le­ne Iden­ti­tät um wei­te­re An­grif­fe inn­er­halb des Un­ter­neh­mens aus­zu­füh­ren.
Weiterlesen