REGiNA makes regenerative medicine standard practice in patient care
BioRegio STERN named one of the two winners in the BMBF competition "Health Regions of the Future"
Stuttgart/Tübingen/Berlin

, (PresseBox) -
German Federal Minister Annette Schavan announced BioRegio STERN Management GmbH a winner of the "Gesundheitsregionen der Zukunft" ("Health Regions of the Future") competition on 27 May in Berlin. The German Federal Ministry of Education and Research (BMBF) will support the planned Users' Centre for Regenerative Medicine in the Neckar-Alb and Stuttgart health region (REGiNA) for the next four years, covering around half of the total budget of almost EUR 17 million.

The "Health Regions of the Future" competition promotes cooperation between those in charge of medical research, development and health care within a specific region. The panel of judges has now selected the two best concepts. "We are absolutely delighted that we have been chosen as one of the two most innovative health regions in Germany," says Managing Director of BioRegio STERN Dr. Klaus Eichenberg, who represented the company in Berlin. "In doing so, the BMBF is recognising the interdisciplinary cooperation that will pave the way for exceptional process and product innovations, which will benefit the entire healthcare system. It also reaffirms that, in this region, we have already succeeded in establishing the expertise necessary to make this type of concept a reality. The pilot project REGiNA will ensure that regenerative medicine becomes standard practice in patient care."

Under the winning concept developed by BioRegio STERN Management GmbH, around 30 partners in the Neckar-Alb and Stuttgart region will work in cooperation with the University Hospital Tübingen (UKT) to create a Users' Centre for Regenerative Medicine. Consisting of a total of 21 individual projects, the concept focuses on developing new treatment methods and on the provision of patient care. To this end, the plans include a system that will provide patients and doctors with information and advice on potential applications and forms of treatment. "Due to the fact that life expectancy is growing, regenerative medicine is set to become increasingly important. Ultimately, it's all about replacing or healing diseased and damaged cells and also worn-out tissue and organs. Health is a growth market and regenerative medicine will assume a key role in this market over the next ten to fifteen years," says Managing Medical Director of the UKT Prof. Michael Bamberg with confidence.

Over the past few years, research institutions such as those in the UKT and various companies in the STERN BioRegion have already made significant progress in the field of regenerative medicine, including achievements in treating patients with chronic wounds, diseases of the musculoskeletal system and cardiovascular conditions.
BioRegio STERN Management GmbH
BioRegio STERN Management GmbH is a skill-sharing network, providing a help and advice centre for founders of new businesses, entrepreneurs and researchers in the biotechnology sector in the region comprising Stuttgart, Tübingen, Esslingen, Reutlingen and Neckar-Alb in Germany. BioRegio STERN promotes cooperation between such different disciplines as medicine, biochemical engineering, sensor technology, dietetics, biochemical analysis and bioinformatics. Key areas of focus are regeneration biology, medical technology and bioenergy.

BioRegio STERN represents the interests of founders of new businesses, entrepreneurs and researchers when dealing with the political sector, the media and associations, coordinates economic promotional activities and marketing and provides advice for grant applications and corporate financing, all backed up with efficient press and public relations work.

BioRegio STERN is supported by the Stuttgart and Neckar-Alb regional authorities and the municipal authorities of Stuttgart, Tübingen, Esslingen and Reutlingen. The Managing Director, Dr. Klaus Eichenberg, is a molecular and cell biologist and investment analyst.


Press releases you might also be interested in
Weitere Informationen zum Thema "Medizintechnik":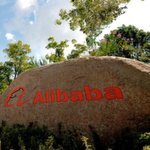 Alibaba und Mediatek verkünden IoT-Kooperation
Der Chip-Ent­wick­ler Me­dia­tek und Chi­nas IT-Gi­gant Ali­ba­ba bün­deln ihr Know-How. Mit der Zu­sam­men­ar­beit wol­len bei­de Un­ter­neh­men den Auf­bau ei­nes sprach­ge­steu­er­ten Öko­sys­tems für in­tel­li­gen­te Haus­tech­nik for­cie­ren.
Weiterlesen