BIOPETROL calls for objective discussion
Zug/Düsseldorf

, (PresseBox) -
.
- BIODIESEL ENNS, a competitor of ours, is filing an insolvency petition
- ADAC has no reservations about a 7 % biodiesel blend
- The EU Commission has confirmed its 10 % objective for biofuels by 2020: biofuels do not compete with food in Europe

BIOPETROL INDUSTRIES AG, a leading European manufacturer of biodiesel, says there is an immediate need for an objective, unbiased discussion of biofuels - not least in view of the cessation of production and the current insolvency of one of its competitors, Biodiesel Enns GmbH & Co. KG, of Enns, Austria. Only an unemotional discussion based on facts, the company points out, can help ward off the threat of a bottleneck in Europe's diesel fuel supplies.

For the same reason, BIOPETROL welcomes the clear statement by the German motorists association Allgemeiner Deutscher Automobil-Club e.V. (ADAC) that it currently has no reservations about the planned increase of the biodiesel blend to 7 %. The central association of the German motor industry also agrees that a 7 % biodiesel blend will cause no problems for any diesel-engined car on the market. The German biodiesel industry, with an annual capacity of around 5 million tonnes of biodiesel, can immediately compensate for the failure of the bioethanol quota, and is calling for the current biodiesel quota to be raised immediately from 5 % to 7 %. This increase would mean a 40 % expansion of the blending market and greatly ease the position of biodiesel producers. The importance of biofuels for securing Europe's supplies is clearly underlined by the recent announcement by the Russian group Lukoil, warning of a fall in oil production on the one hand and an increasing demand from Asia on the other. Russia is Germany's most important supplier of petroleum and natural gas.

Since the EU Commission is also sticking to its strategy for climate protection, which includes making biofuels contribute 10 % of total fuel consumption by 2020, the BIOPETROL group expects a substantial easing of the situation in the medium term for biodiesel producers whose installations are situated at Europe's logistical nodes for fuel, which include BIOPETROL INDUSTRIES AG's own plants in Rotterdam and Rostock.

The finding by the EU Commission that the cultivation of plants in Europe for the extraction of biofuels does not cause a shift in agricultural production from food is a further welcome contribution to a factual discussion. There is ample unused agricultural area in Europe, with a high potential for increased yields of rapeseed and soya. As part of a reform package, the EU intends completely to abolish set-aside areas in Europe on 20 May.

In this connection, for the sake of sustainability and in order to protect the rainforests, BIOPETROL welcomes initiatives to develop stricter criteria to prevent the burdening of the environment. BIOPETROL INDUSTRIES AG does however expect the importation of heavily subsidized biodiesel from the USA (B99) to be abandoned. The EU is currently investigating this situation.
BIOPETROL INDUSTRIES AG
With its German, Dutch and Swiss subsidiaries, BIOPETROL INDUSTRIES AG, which has its head office in Zug (Switzerland), produces and sells biodiesel and pharmaceutical-grade glycerine of the highest quality. Among our customers are the oil industry and oil traders, large-scale fleet operators, public short-distance transport, as well as the agricultural and construction industries. The pharmaceuticals and cosmetics industries are in addition supplied with bioglycerine of pharmaceutical quality.

At the present date, BIOPETROL INDUSTRIES AG has annual productive capacities in Schwarzheide and Rostock of around 350,000 tonnes of biodiesel and 30,000 tonnes of pharmaceutical-grade glycerine. In Rotterdam, BIOPETROL is building an installation with an annual productive capacity of 400,000 tonnes of biodiesel and 60,000 tonnes of bioglycerine. By the end of 2008, annual capacity should then be more than doubled to a total of 750,000 tonnes of biodiesel. Further expansion of capacity in Rotterdam is planned. We are working actively on extending our product range, based on the coproduct bioglycerine.
Press releases you might also be interested in
Weitere Informationen zum Thema "Energie- / Umwelttechnik":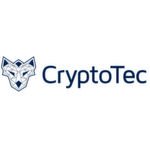 Cryptotec überwacht Lieferkette in Echtzeit
Über neue GSM-Sen­so­ren und Block­chain-Tech­no­lo­gie er­mög­licht Cryp­to­tec die Über­wa­chung von Pro­duk­ten wäh­rend der ge­sam­ten Lie­fer­ket­te. Die In­for­ma­tio­nen im Track-&-Tra­ce-Sys­tem wer­den da­bei in Echt­zeit über­tra­gen.
Weiterlesen