Light and innovative: BERICAP closures at drinktec
Budenheim

, (PresseBox) -
BERICAP will be participating as an exhibitor at this year's drinktec in Munich. The closure manufacturer and global operator will present its tried-and-tested closure systems and new product features in hall A4/502.    

Conserving resources by lighter and more economical packaging and innovative closures

At drinktec, BERICAP will be introducing types of closure that surpass the usual standards. Examples include closures that combine the desire for consumer convenience – such as good grip, supporting easy opening of the bottle – with optimised material usage.

This is particularly true for closures not only for still water, but also for beverages for aseptic and hot fill applications. BERICAP will be presenting new closures for the carbonated beverage market as well.

BERICAP has also optimised its product portfolio in the area of sports caps and valves and will be presenting new ideas and applications.

New BERICAP Sports Closure Thumb'Up Crystal

BERICAP has developed a new 2-piece sports closure, allowing a 2-colour look with a transparent PP shell and a coloured HDPE pourer section.

The new sports closure is designed with a tear strip, offering tamper evidence functionality for the over-cap, but it will also be available with bridges only – just break the bridges by moving the over-cap upward with the thumb.

The reactive Double Galileo hinge allows an opening angle of 180°, so that the over-cap no longer comes into contact with the cheeks. The hinge is compliant with BSDA safety standards.

Thumb'Up Crystal is available for the PCO 1881 and the 29/25 neck. It is also feasible for the 26/22 neck.

BERICAP's New Sports Closure Thumb'Up Crystal

Light DoubleSeal SuperShorty® 28/16  7115

After 2 years of development and testing, BERICAP Hungary has successfully introduced an extremely light 28mm PCO1881 flat closure in the market. The closure has been developed for the still water market and saves another 14% weight compared to its predecessor. Besides for still water, the closure can also be used for non-carbonated soft drinks. The closure has been validated for the N2 dosing allowing to pressurize light weight bottles for better bottle stability.

Customers, already using the BERICAP CSD closure #7103 can use this new light weight still water closure on the same filling line without changing chucks.

Industrial validation was completed successfully at the largest Hungarian mineral water bottler.

BERICAP will be showing this and other innovative ideas at its stand.
BERICAP GmbH & Co. KG
BERICAP is a global manufacturer of plastic closures with 23 factories in 20 countries across the world, ongoing projects in several countries in Asia and the Middle East, and a network of licensees and partners to supply similar products made according to the same quality and service standards to its global customers.

With 5 central R&D centres, a mould shop in Hungary and several satellite R&D offices in its main operations, BERICAP is particularly committed to developing innovative plastic closures to support its customers' success.

BERICAP puts a strong emphasis on quality. Best manufacturing practice in the BERICAP Group is centrally coordinated and implemented at each plant to ensure superior quality. Best manufacturing practice is continuously leveraged to raise the quality level further. All BERICAP plants are ISO 9000 and BRC-IOP or ISO 22.000 certified.


Press releases you might also be interested in
Weitere Informationen zum Thema "Produktionstechnik":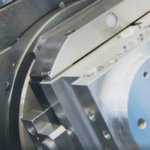 Eine offene Brücke für Big Data
Es klingt ganz ein­fach: In­du­s­trie 4.0 be­nö­t­igt Tech­no­lo­gie 4.0. Doch was ge­nau zeich­net ei­ne mo­der­ne Shop-Floor-Lö­sung aus? Auf wel­che Punk­te müs­sen Un­ter­neh­men ach­ten, wenn sie den Sprung ins IIoT wa­gen wol­len? In­du­s­trie-4.0-Spe­zia­list FOR­CAM stellt in ei­ner Ar­ti­kel­se­rie die wich­tigs­ten Mo­du­le vor.
Weiterlesen