BERICAP presents innovative products on the Interpack
Hall 6, Stand 6-418
Budenheim

, (PresseBox) -
BERICAP will be among the exhibitors also on this year's Interpack trade fair in Düsseldorf.

The world-wide operating manufacturer of closures BERICAP will present its plastic closures for the markets of automobile, chemistry, pharmacology, agrochemistry as well as beverages and food in hall 10, stand E 67, on more than 180 m².

You need to think innovatively so as to be able to cope with the higher and higher demands on packages and in particular on the sealing breech, which, depending on the field of application, shall not only close and seal the container, but also protect the content against product piracy and at the same time satisfy the high technical demands requested by the government and the authorities.

In the past, producers concentrated on reducing the closure weight, in particular for the food and beverage industry, while concentrating on cost saving and on improving the carbon footprint. The adaptation to the need of users was paid less attention to.

On the Interpack, BERICAP will show types of closures, which will combine the desire of customer satisfaction with an optimized employment of materials. This applies in particular to stoppers for still waters, but also for products filled in aseptically and in particular for beverages filled in hot. BERICAP will also present new developments for the sparkling products market.

Also in the field of food industry, BERICAP has optimized its portfolio and will exhibit new closures and applications.

Further developments BERICAP DIN-closures

In the years past, BERICAP has worked intensively on the successful development of a DIN closure family for plastic canisters. With the standard sizes DIN 42, DIN 45, DIN 51/55 and DIN 60 BERICAP in the meantime covers more than 80 % of the closure sizes used in the canister field.

The entire new DIN closure range is approved for UN-hazardous substance in connection with different canister types and/or canister suppliers.

In order to warrant product safety and quality, all closures are assembled on fully automatic and process-controlled assembly machines of the latest state of technique.

All sizes, also the childproof versions for the sizes DIN 45 and DIN 60, can be custom-made and additionally be equipped with a vent diaphragm and/or with an 'ANTI-Glug-System', which provides for steady pouring.

DIN closure SK 42/21 SFB in two variants

The SK 42/21 SFB is a supplement to the product range of BERICAP DIN closures.

This closure is equipped with a new-type, slitted strip and is available in two versions. The SK 42/21 SFB Mk has a bore-seal-system and is suitable for light canisters and containers without UN-hazardous good approval. The SK 42/21 SFB MDS is equipped with a foamed PE-seal - for containers with the relevant UN-approval.

The SK 42/21 SFB is used mainly for containers in the automotive field, for windscreen cleaners / frost protection, for professional cleaning agents, in the field of health and in the food industry.

It is a special advantage, that the TE-strip, which remains on the canister after turning off of the cap, cannot e.g. drop into the engine compartment while filling the container of the windscreen washer.

Ventilation valve - BV 21/24 MAB MDR enables for better and cleaner charging

As a successful partner of the chemical industry, BERICAP has continuously implemented its research and development for satisfying the higher demands of its clients and has found adequate solutions.

In doing so, BERICAP developed, upon customer's request, an ANTI-GLUG System for all commercial canisters. This system guarantees a "guggle-free", well-dosed and well-targeted pouring out.

The existing series is complemented by the ventilation valve BV 21/24 MAB. This ventilation system was developed for containers with UN-approval and is employed mainly in the field of agro-chemistry, chemistry and in the lubricating oils industry and again with an improved pour-out behaviour.

Protection against product piracy

Closure for the agro-chemical industry

Product piracy along with product forgery are a sensible and momentous problem for chemical articles mainly in the field of agriculture.

In order to protect fills against falsification and manipulation, all closures are equipped with a folded and slitted guarantee strip, which is extremely difficult to manipulate and shows clearly evident tears when opening the closure.

Other protective measures are custom-made closure designs, possibly complemented with an additional safety label, which connects the guarantee strip with the closure, or also the use of laser technology, which enables for, e.g. to laser the company name over the safety strip and the closure, also on uneven surfaces.

BERICAP will present appropriate closure solutions on the Interpack.

BERICAP presents innovative closure techniques

With new and further developments it is possible to use low-cost beverage PET-bottles for cooking/salad oil

Based on its long-term experience with closures for filling into PET, BERICAP has directed the development to lighter closures, in particular in connection with a bottleneck reduced in weight and developed a closure series for cooking/salad oil, which includes a one-part and a two-part version with different equipment features for the bottleneck diameters of 26 and 29 mm.

However, the 26/21 or the 29/21 neck is not available in all countries and thus must be imported at high costs; or: the filling companies find a universal, but low-cost PET-pre-form with standardized neck for their product portfolio.

Due to the multitude of suppliers, standardized PET-pre-forms such as e.g. used in the beverage industry, can be purchased at lower price than special oil bottles.

The bottleneck PCO 1881, which by now is being used in billions by the beverage industry all over the world, with only 3.82 g in this context is a good value alternative. So BERICAP with its new EV 28/26 has developed a press-on closure, which is suitable on a standardized pre-form both for cooking/salad oil and for sauces and syrups.

The EV 28/26 is available with different features: as standard screw-closure with special anti-drip pour-out, with and without flow regulator.

Other closures for standarized necks are in the trial phase.

Dosing valve BericapValve consisting of TPE-material

BERICAP has introduced the dosing valve 'BERICAPValve' into the market successfully since more than a year.

The speciality of the BERICAPValve is the use of TPE material. This material has the advantage, that - other than the commercial silicon valves - it avoids material contamination in the recycling process.

You have the choice of valve types in differing rigidity grades for the different filling products such as e.g. ketchup, chocolate syrup, body lotion and pharmaceutical products with their individual viscosities. These valves provide for an even and easy taking of the product already with pressing slightly. Also products containing pieces such as e.g. in cocktail sauces are easy to dose with the BERICAPValve.

Apart from its consumer-friendly handling, the BERICAPValve scores with its superior tightness with all viscous products.

BERICAP offers a wide product range of hinged closures, into which the dosing valve BericapValve can be inserted, but in its own R & D centres BERICAP can also develop custom-made designs.

Easy undoing of closures for still water

BERICAP HexaLite® 26 and 29 mm - new variants

The bottlenecks PET 29/25 and PET 26/22 were developed for still beverages and in particular for still water. In the meantime, CETIE established both bottlenecks as European standard and they are highly accepted in Europe, North America and China.

For these bottlenecks, BERICAP offers the HexaLite® product line 29/11 and 26/10.

These types of closures are now being complemented by the user-friendly versions of HexaLite® 26/13 and 29/10. Now these versions provide for a better grip for the consumer when opening the bottle, as their height has been optimized.

All HexaLite® closures have a slitted and folded safety strip, which is easy to break on first opening. A N2 dosing is possible.

BERICAP's new closure solution for hot filling

Customer-friendly handling, cost saving by reduction of weight and perfect product safety must not necessarily contradict each other, as is shown by the new 33mm BERICAP closures for hot filling.

Compare with the 38mm system, employing the 33mm closure system (including the bottleneck) results in a weight saving of approx. 40%.

The well-known DoubleSeal System of the closure enables the implementation of a threaded neck thickness of only 1.5 mm, as this system prevents the threaded neck to taken an oval shape during hot filling and thus reliably guarantees continuous product integrity.

For customers preferring the 38mm closure size, BERICAP offers a lighter closure variant, which also permits the use of a threaded neck of only 1.5mm thickness and thus contributes to a significant saving of weight.

BERICAP offers push-pull sports closures matching with the relevant threaded neck, for outdoor consumption and consumption during sport. The flow volume through this closure is bigger than average and thus increases the tasting experience for the consumer.

An aluminium foil is not needed, which makes handling for the consumer easy.

Push-pull closures for hot filling into 28 or 38mm are feasible, too.

BERICAP's new closure solutions for aseptic filling

38mm closures for aseptic filling are predominant mainly in Europe. BERICAP will show optimized variants for this size on the Interpack, both for double and for triple thread necks.

The 33/15mm closure for aseptic filling is a novelty. With the same consumerfriendly gripping height of 15mm, as used to with the 38mm cap, the filling company nevertheless with up to 30% is saving a significant amount of weight. Here, consumer-friendly handling and cost reduction go hand in hand.

The 33mm opening allows for a perfect drinking pleasure and especially with small-size containers, the closure with a smaller diameter supports the harmonic total appearance of the package.

For the on-the-go-consumption BERICAP presents the sport closure PushPull Next Generation, which for the 38mm size at present enjoys an increasing demand on the market. This closure can be used both for wet and for dry sterilization; it does not require any aluminium foil and provides for upmost drinking pleasure thanks to its flow volume increased by 30% compared to other products on the market.

A sport closure variant is also available for the PCO 1810 thread. An adaption to other threaded neck sizes is possible.

BERICAP closure LSK EV GALILEO II 29/44 for glass- and PETbottles

The new hinged closure presents itself as modern variant.

This hinged closure has a flexible hinge and fits equally to 30-29-21mm PET and glass bottle openings. The two-part closure is available in one and in several colours.

The LSK EV GALILEO II 29/44 has two originality guards, which are independent from each other. Only after the bridges of the top cap are broken, the safety diaphragm underneath can be ripped open by means of a ring. The marguerite-shaped pourer, which is integrated into the closure, supports a controlled product dispense and clean dosing. A special pouring lip prevents the product from subsequent dripping.

The large-surface side sections of the closure provide for an easy application of imprints thus distinguishing and making the product standing out from competitors' products on the shop shelf.

This new closure version was already introduced into the market successfully.

BERICAP presents the revised edible oil closure HC EV 29/21 for syrup filling

This hinged closure, which was introduced successfully into the cooking/salad oil market since several years underwent a 'face-lift'.

The glossy, high-value closure fits both for glass and for PET bottles with 29/21 neck and appears to be functional and modern.

The opening lip on the top part of the closure, which is a little larger now, allows for an easy opening of the closure, the newly designed ribbed shape above this lip is giving a modern appearance to the closure.

The functionality of the interior of this closure was revised too. A practical ripopen safety diaphragm guarantees the intactness of the bottled product. A slightly pointed pourer enables for precise, drip-free dosing, a volume control sets the flow volume of the bottled liquid.

The closure is also available with customized relief print and prints on the sides so as to increase the trademark branding.

The closure is being employed on the cooking/salad oil market and increasingly also on the syrup market.
BERICAP GmbH & Co. KG
BERICAP is a global manufacturer of plastic closures with 22 factories in 19 countries across the world, ongoing projects in several countries in Asia and the Middle East and a network of licensees and partners to supply similar products made to the same quality and service standards to its global customers. With 4 main R&D centres in France, Germany, Spain and Turkey, a mould shop in Hungary and several satellite R&D offices in its main operations, BERICAP is particularly committed to developing innovative plastic closures to support its customers' success.
Press releases you might also be interested in
Weitere Informationen zum Thema "Produktionstechnik":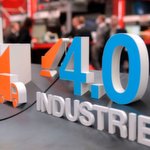 Hohe Investitionsbereitschaft für Logistik 4.0
Vie­le Un­ter­neh­men ha­ben das Po­ten­zial von Lo­gis­tik 4.0 noch nicht er­kannt – das ist das er­nüch­t­ern­de Er­geb­nis ei­ner ak­tu­el­len Stu­die von E+P. Den­noch: Ein Groß­teil der be­frag­ten Un­ter­neh­men ver­fügt über ei­ne ho­he Be­reit­schaft, in neue Tech­no­lo­gi­en zu in­ves­tie­ren.
Weiterlesen