BEHRINGER Announces Alliance with XT Software
Singapore

, (PresseBox) -
BEHRINGER Holdings (Pte) Ltd is proud to announce it has formed a strategic alliance with XT Software to bundle their energyXT digital audio workstation with selected BEHRINGER products.

XT Software is a growing multimedia company delivering true community-based music software. Founded in 2006, the company has a thriving community, which allows users to share music, skins and samples, and a forum where the users discuss creative work and opinions. The main product of the company is the music production sequencer energyXT2. The company is based in the Oslo Innovation Center (Forskningsparken) in Norway.

"We, at XT Software, are very excited about our partnership with BEHRINGER. By bundling energyXT2 with BEHRINGER products, we will bring a new level of product awareness to hardware-savvy musicians around the globe," said CEO Jorgen Aase.

XT Software's version of energyXT2 for BEHRINGER products, called energyXT2 Compact Edition, is unique among DAWs as it loads in under two seconds and is not locked to a single computer. The energyXTC program is tightly coded (2 MB), runs on all operating systems and can be transferred between computers via any mobile media. A complete DAW solution, energyXT2 provides simple drag- n-drop manipulation of MIDI and audio sequences.

"energyXT2 Compact Edition is the perfect complement to our growing line of recording products." Chairman Uli Behringer continues, "XT Software has created a superb DAW platform that adds significant value to our recording line. With their emphasis on customer satisfaction, XT Software is an ideal partner for us, since we at BEHRINGER always put the customer first. This is an instance where the end-user will reap the benefits of our combined efforts."

The software bundle is expected to ship with various BEHRINGER products in mid to late March 2008.

About XT Software

XT Software is an up-and-coming multimedia company delivering true community-based music software and VST plug-ins for the PC. Founded in 2006, and the main product of the company is the music production sequencer energyXT, which was first released back in 2003. The company is based at Oslo Innovation Center (Forskningsparken) in Norway and is selling products worldwide over the internet. For more information, visit their website http://www.energy-xt.com/
BEHRINGER International GmbH
BEHRINGER is a leader in the field of design, manufacture and distribution of pro audio equipment and music instruments. The company has a workforce of over 3,000 employees operating from multiple locations in Europe, the USA and ASPAN. BEHRINGER has over 2 million square feet of manufacturing and logistics assets in China and distributes its products through a network of more that 3,000 dealers and distributors. The Group is one of the most successful in the industry. In 2007 global revenues approached 200 Million US Dollars.
Press releases you might also be interested in
Weitere Informationen zum Thema "Software":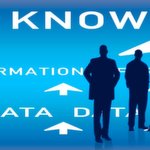 Die Grundsätze der DSGVO im Überblick
Die Da­ten­schutz­grund­ver­ord­nung DSG­VO sorgt für ei­ne EU-wei­te Ve­r­ein­heit­li­chung des Da­ten­schut­zes bei der Ver­ar­bei­tung per­so­nen­be­zo­ge­ner Da­ten. Sie ist für al­le Mit­g­lieds­staa­ten au­to­ma­tisch ab dem 25. Mai 2018 gül­tig. Die DSG­VO stärkt die Rech­te von EU-Bür­gern im Hin­blick auf ih­re Da­ten.
Weiterlesen