Manufacturing made easy: Lamemul GP 84-6, a new emulsifier compound for cake gels from Cognis
Monheim

, (PresseBox) -
These days, consumers of aerated baked goods are looking for delicious taste and a pleasant mouth feel as well as consistent product quality and long-lasting freshness. Therefore, manufacturers need ingredients that allow them to deliver on these demands. One such type of ingredient that is widely used is cake gels, which are presently made from a large variety of different emulsifiers. Cognis Nutrition & Health has now launched a safe, easy, all-in-one solution that helps manufacturers of cake gels deliver top quality and simplify production: instead of mixing a multitude of different emulsifiers to produce cake gels or pastes, all they need is the new high-performance emulsifier compound Lamemul GP 84-6.

To manufacture aerated baked goods such as sponge or pound cakes, manufacturers need aerating emulsifiers. Cake gels are very efficient in this regard. However, even the slightest variation can greatly impact the manufacturing process and the quality of the final product - resulting in reduced performance and shelf life, or even the loss of complete batches. Cognis' new emulsifier compound makes cake gel manufacture easier, safer, and more reliable, guaranteeing consistently outstanding quality.

Now, all Cognis customers need to produce cake gels, apart from stabilizers and water, is Lamemul GP 84-6. This not only simplifies and optimizes the production process; it also helps to make purchasing and stock-keeping for manufacturers easier. Lamemul GP 84-6 comes in a powder form that is very easy to handle. As no extra stearate needs to be added, gel manufacturers do not have to worry about incomplete dissolution or fluctuating raw material quality, both common problems in conventional production processes. As a result, gel production is more reliable, and the quality of the cakes made with the gel is increased.

Says Andreas Funke, Product Group Line Manager Bakery Ingredients: "We have made the cake gel manufacturing process so simple that it is almost impossible for it to go wrong. We are sure that this is just what many manufacturers have been waiting for. Lamemul GP 84-6 enables our customers to improve efficiency, safety and reliability, resulting in high-quality products with a long shelf-life. It will make life easier, for manufacturers and consumers alike."
BASF Personal Care and Nutrition GmbH
Cognis is a worldwide supplier of innovative specialty chemicals and nutritional ingredients, with a particular focus on the areas of wellness and sustainability. The company employs about 5,900 people, and it operates production sites and service centers in 30 countries. Cognis has dedicated its activities to a high level of sustainability and delivers natural source raw materials and ingredients for food, nutrition and healthcare markets, and the cosmetics, detergents and cleaners industries. Another main focus is on products for a number of other industries, such as coatings and inks, lubricants, as well as agriculture and mining.

Cognis is owned by private equity funds advised by Permira, GS Capital Partners, and SV Life Sciences. In 2008, Cognis recorded sales of about 3 billion euros and an Adjusted EBITDA (operating result) of 351 million euros.

Press releases you might also be interested in
Weitere Informationen zum Thema "Medizintechnik":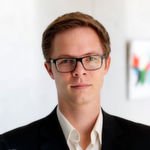 "AppliedAI"-Initiative will KI in Deutschland voranbringen
Je­des Jahr ein deut­sches Start-up aus dem Um­feld der Künst­li­chen In­tel­li­genz (KI) in die in­ter­na­tio­na­len Top-100-Lis­ten brin­gen – so lau­tet ei­nes der Zie­le, das sich die In­i­tia­ti­ve "Ap­p­lie­dAI" auf die Fah­ne ge­schrie­ben hat. Un­ter der Äg­i­de der Baye­ri­schen Staats­re­gie­rung und mit Un­ter­stüt­zung der Tech­ni­schen Uni­ver­si­tät Mün­chen ko­ope­rie­ren 26 For­schung­s­ein­rich­tun­gen und Kon­zer­ne.
Weiterlesen