Cognis' DSX 3291 - ultra-efficient VOC-free rheology modifier for "green" water-based architectural coatings
Monheim

, (PresseBox) -
In response to the market demand of ecologically compatible products being fully in line with sustainability and performance, Cognis has developed the DSX 3000 series. It is a unique range of patented nonionic associative thickeners for water-based coatings. With rheology modifiers from Cognis, it is possible to create a wide variety of rheological profiles: from Newtonian for brush and roller coatings to highly pseudoplastic for sprayable coatings. Easier handling and optimized application properties like good spatter and sag resistance can be assured.

The latest addition to Cognis rheology series is DSX 3291, a highly efficient innovative associative thickener for "green" water-based architectural coatings. It is an excellent pseudoplastic viscosity builder which is up to five times more efficient than conventional associative thickener products. DSX 3291 is easy to handle and can be incorporated into coating formulations with low shear mixing. Furthermore, the product provides superior sag and chemical resistance, excellent anti-settling properties, low viscosity drop on tinting and allows thick coatings to be easily sprayed. DSX 3291 is suitable for all types of paints, such as premium flat and eggshell, semi-gloss and gloss architectural coatings and industrial paints.

State-of-the-art in building strong pseudoplasticity

Based on polyurethane chemistry, the product is free from harmful volatile organic compounds (VOCs) and alkylphenol ethoxylates (APEOs), does not contain heavy metals (such as organic tin compounds) and is odor free. DSX 3291 is fully in line with the "green" trend and complies with the latest environmental regulations.

"With DSX 3291, we have developed an extremely efficient pseudoplastic rheology modifier at the cutting edge of technology," says Shailesh Shah, Director Global Marketing Coatings. "Users are increasingly demanding environmentally sound solutions without compromising on performance or quality. DSX 3291 gives paint manufacturers a competitive advantage as it offers a unique combination of extreme efficiency in building low shear viscosity with an easy-to-incorporate behavior and 'green' features."
BASF Personal Care and Nutrition GmbH
Cognis is a worldwide supplier of innovative specialty chemicals and nutritional ingredients, with a particular focus on the areas of wellness and sustainability. The company employs about 5,900 people, and it operates production sites and service centers in 30 countries. Cognis has dedicated its activities to a high level of sustainability and delivers natural source raw materials and ingredients for food, nutrition and healthcare markets, and the cosmetics, detergents and cleaners industries. Another main focus is on products for a number of other industries, such as coatings and inks, lubricants, as well as agriculture and mining.

Cognis is owned by private equity funds advised by Permira, GS Capital Partners, and SV Life Sciences. In 2008, Cognis recorded sales of about 3 billion euros and an Adjusted EBITDA (operating result) of 351 million euros.

Press releases you might also be interested in
Weitere Informationen zum Thema "Medizintechnik":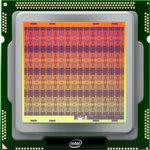 Intel zeigt Ausblick auf die künstliche Intelligenz von morgen
Wel­che Ve­r­än­de­run­gen, die künst­li­che In­tel­li­genz zu­künf­tig für uns al­le brin­gen wird, konn­te man in die­sem Jahr auf der größ­ten Kon­su­men­ten-Elek­tro­nik­mes­se der Welt, der CES in Las Ve­gas se­hen. Auch am Stand von In­tel gab es vie­les zu se­hen. An­ge­fan­gen vom Au­to­no­men Fah­ren, bis hin zu den Mög­lich­kei­ten, die die Vir­tu­el­le Rea­li­tät bie­tet
Weiterlesen