Coatings provide protection, gloss and glamour
BASF publishes new issue of Coatings Partner customer magazine
Münster

, (PresseBox) -
"Chemistry - our life, our future!" This is the motto for 2011, the International Year of Chemistry. In the new print edition of BASF's Coatings Partner customer magazine, the company shows the role coatings and paint play in everyday life, whether for building ships, designing facades or coating automobiles, classic cars, buses, trucks and motorcycles. You can order Coatings Partner online at www.coatingspartner.com.

Coatings do not just provide protection; they also produce gloss and glamour. For example, BASF's Salcomix brand paints are used to coat mannequins that model the latest fashion trends in boutiques. The velvety surface of mat clearcoats, as well as basecoats that shine like liquid metal, are setting new aesthetic accents in the automotive industry.

While the role played by chemical innovation may often be behind the scenes, it is nevertheless very effective, as is the case with the new highly scratch-resistant iGloss clearcoat for automotive OEM coatings. The same goes for coatings that protect the rotor blades of wind turbines against the elements even better. In Europe, BASF is going on the offensive with RELIUS decorative paints. RELIUS CleanCoat, a new premium interior wall paint, provides a protective film that prevents bacterial contamination. Another example is the new COOL COLOURS technology, which reflects heat and keeps facades cooler.

"We do more than deliver products; we rather see ourselves as a partner working closely with customers on numerous projects," said Raimar Jahn, President of the BASF Group's Coatings Division, in the Coatings Partner editorial. For instance, BASF has joined efforts with Ford to develop the Integrated 3 Wet High Solids coating technique. The advantages include shorter production time, lower energy consumption and streamlined coating lines.

Coatings Partner also provides an in-depth report on promising initiatives, such as STAMPP (STimulate and revAMP the Paint Profession), which is a training program with a course content that is uniform throughout the world. BASF launched STAMPP to collaborate with vocational schools and bodyshops in training young people as spraypainters. The aim is to meet the growing need for skilled workers for automotive refinishing. Since 2009, in China alone 12 vocational schools have been selected that offer professional training for aspiring spraypainters.

Coatings Partner

Coatings Partner is particularly targeted at BASF customers and business partners, as well as the interested public. In addition to the 40-page print edition, which is published once a year, separate e-journals appear several times a year. You can order the latest print edition online at www.coatingspartner.com, where you can also access the e-journals.

About BASF

BASF is the world's leading chemical company: The Chemical Company. Its portfolio ranges from chemicals, plastics and performance products to agricultural products, fine chemicals and oil and gas. As a reliable partner BASF creates chemistry to help its customers in virtually all industries to be more successful. With its high-value products and intelligent solutions, BASF plays an important role in finding answers to global challenges such as climate protection, energy efficiency, nutrition and mobility. BASF posted sales of more than €50 billion in 2009 and had approximately 105,000 employees as of the end of the year. Further information on BASF is available on the Internet at www.basf.com.
BASF Coatings GmbH
BASF Coatings, the Coatings Division of the BASF Group, develops, produces and markets a high-quality range of innovative automotive OEM coatings, automotive refinishes and industrial coatings as well as decorative paints. BASF has significant market positions in the Coatings sector in Europe, North America, South America and the Asia/Pacific region. In 2009 BASF Coatings achieved global sales of almost 2.2 billion Euros. The internet address of BASF Coatings is www.basf-coatings.com. You can download a copy of BASF customer magazine Coatings Partner from www.coatingspartner.com
Press releases you might also be interested in
Weitere Informationen zum Thema "Industrial Engineering":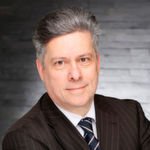 IoT Analytics vereint zwei Datenwelten
Die Kom­bi­na­ti­on von IoT- und Ge­schäfts­da­ten bie­tet ganz neue Ein­bli­cke in Ge­schäft­s­pro­zes­se. IoT-Ana­lytics-Ap­p­li­ka­tio­nen hel­fen, Un­ter­neh­men ef­fi­zi­en­ter zu steu­ern und neue Märk­te zu er­sch­lie­ßen.
Weiterlesen