Stunningly beautiful, individual and completely "in": R-M's CARIZZMA is an absolute must for custom refinishing
First waterborne tuning paint complies with all legislation for solvent reduction – Presentation at Golf GTI meeting at Lake Wörthersee in Austria
Ludwigshafen

, (PresseBox) -
The call of the lake was loud and clear. From May 21 to 25, over 200,000 car tuning fans with over 5,000 vehicles from Austria, Germany and other European countries once more made the trek to the Austrian town of Reifnitz at Lake Wörthersee. It was the scenic venue for the Golf GTI meeting, where they proudly showed off their dolled up and tuned cars and were entertained by a program featuring shows, music and information on all aspects of car tuning. For the first time, experts from R-M, BASF Coatings' paint brand, participated in this large-scale cult event to present information about the latest trends in automotive refinishing. In addition, R-M presented some facts and figures that few tuning aficionados are familiar with: In addition to the precise legislation for car tuning, there are equally precise directives for refinishing and the kinds of materials that may be used.

The fact is, "Refinishing jobs in the tuning sector are also subject to European environmental regulations," says Norbert Grimmeisen, head of R-M distribution in Austria. To comply with the European volatile organic compound (VOC) directives, refinishing products must have a much lower solvent content than was previously the case. There are no exceptions to this stringent legislation, not even for special paints. CARIZZMA is both VOC compliant and environmentally friendly, since it's based on the OXYX HD waterborne paint system.

At the GTI event, Grimmeisen and his team showed that the new, environmentally friendly tuning paint is absolutely stunning. An Audi TT painted with CARIZZMA was a real eye-catcher. First presented at the Paris Tuning Show in spring 2008, the Audi TT's attraction was just as magnetic in Reifnitz.

The formula: Four powders, seven dyes and ONYX HD as the base

The route to environmentally friendly custom refinishing, an absolute must in the world of car tuning, is really quite simple. But it needs to be easy to implement. CARIZZMA is an expansion of the R-M standard portfolio. With just four powders and seven dyes, combined with the tried and true ONYX HD waterborne paint system, CARIZZMA opens the way to the entire spectrum of customized refinishing - whether for Dub style cars, lowriders, hot rods, or racing cars. The most surprising thing about CARIZZMA is the way it provides extraordinary results despite unbelievably easy application. On top of the higher environmental compatibility of the product, the paint system's advantages include improved productivity thanks to easy handling, optimal results with excellent hiding power and the boundless creativity for all areas of the tuning sector.

Technical support - three training modules

To ensure that all aspects of the CARIZZMA spectrum are available to potential users, R-M will be offering three training modules. The basic seminar involves an introduction to the ONYX HD paint system, instructions for working with the powders and dyes and basic application techniques in the area of custom refinishing such as "Burled wood root", "Marble" and the foil technique.

The seminar for advanced users focuses on planning and offers working aids for creative designs and techniques for complex designs such as "Flaming," "Real Flames" and "Ghost Flames."

Starting in 2009, R-M will be offering expert seminars with "custom painting" masters, making it true "learning from the scene." For more information about R-M, check the website at www.carizzma.com
BASF AG
BASF ist das führende Chemie-Unternehmen der Welt: The Chemical Company. Das Portfolio reicht von Öl und Gas über Chemikalien, Kunststoffe und Veredlungsprodukte bis hin zu Pflanzenschutzmitteln und Feinchemikalien. Als zuverlässiger Partner hilft die BASF ihren Kunden in nahezu allen Branchen, erfolgreicher zu sein. Mit hochwertigen Produkten und intelligenten Lösungen trägt die BASF dazu bei, Antworten auf globale Herausforderungen wie Klimaschutz, Energieeffizienz, Ernährung und Mobilität zu finden. Die BASF beschäftigt mehr als 95.000 Mitarbeiterinnen und Mitarbeiter und erzielte im Jahr 2007 einen Umsatz von fast 58 Milliarden €. Weitere Informationen zur BASF im Internet unter www.basf.de.
Press releases you might also be interested in
Weitere Informationen zum Thema "Fahrzeugbau / Automotive":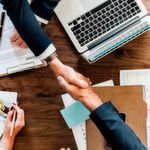 Deutsche Telekom und SAP schließen IoT-Partnerschaft
Die Deut­sche Te­le­kom und SAP bau­en ih­re Zu­sam­men­ar­beit wei­ter aus und wol­len sich künf­tig ge­mein­sam dem In­ter­net der Din­ge (IoT) für Lo­gis­tik in Echt­zeit wid­men.
Weiterlesen